Welcome to the ArmchairGM Wiki
This wiki is a guide to all aspects of sports.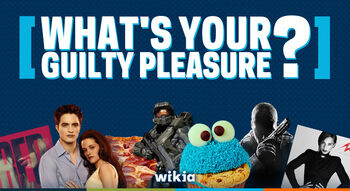 In honor of the holiday season, Armchair GM is going to be hosting 12 days of sport's guiltiest pleasures! Every day we will provide you with a unique theme and a list of guilty pleasures from that category. Then, you can vote on your guiltiest pleasure. Enjoy!
Dwyane Tyrone Wade, Jr. (born January 17, 1982) nicknamed Flash or D-Wade, is an American professional basketball player for the Miami Heat. Awarded 2006 Sportsman of the Year by Sports Illustrated, Wade has established himself as one of the most well-known and popular players in the league.
See more videos
Which team is the best in the NFL right now?
See more at the Poll Archive
Create blog post
Recent Posts
Professional Bio of Shahin Shardi, P.Eng.
Materials Engineer
Welding and Pressure Equipment Inspector…



Read more >




Day 11 of Sport's Guilty Pleasures is....



Wives and Girlfriends of Athletes


These are some of the mo…


Read more >
See more >
Ad blocker interference detected!
Wikia is a free-to-use site that makes money from advertising. We have a modified experience for viewers using ad blockers

Wikia is not accessible if you've made further modifications. Remove the custom ad blocker rule(s) and the page will load as expected.