NBA Finals: Game 4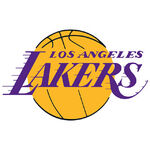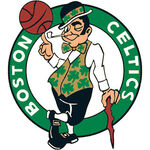 Game 1: BOS 98, LAL 88
Game 2: BOS 108, LAL 102
Game 3: LAL 87, BOS 81
In my opinion, the LA Lakers will win 112 to 108 against the Boston Celtics. It all depends on Kobe Bryant's mood on game day. If Kobe has an off day, it will have a big toll on his team. Other factors that are in favor for LA are injuries from Paul Pierce and Rajon Rondo. However, Rondo claims he will be playing in Game 4. On the other hand, LA has no injuries towards their players.
I'm not saying that the Lakers should pass the ball to Kobe through the entire game; teamwork is an important key for a team success. However, Kobe has an important role and if he isn't up for the task, then it's going to backfire the whole plan to overcome the Boston defense. If you watched game 3, Bryant's most significant points came in two momentous bursts. In the first quarter, he attacked the basket relentlessly and got to free-throw line repeatedly, giving his team the early lead. Then, in the final minutes, he hit back-to-back jumpers to seal the game and give his team their first win of the series. Sasha Vujacic was the Lakers' only other big contributor. He was superb, finishing with 20 points and 3-of-5 from 3-point range, including the biggest shot of the game: a dagger from behind the arc with 1:53 remaining that pushed the Lakers' lead to five.
Ray Allen was the leading scorer for Boston, pouring in 25 points while hitting 8-of-13 from the field and an excellent 5-of-7 from three. The other two in Boston's Big Three, however, struggled mightily on the offensive end. Kevin Garnett, regardless of collecting 12 rebounds in the game, shot just 6-of-21 from the floor, while Paul Pierce shot 2-of-14.
The upcoming two games will be played in LA, giving an advantage for the Lakers. If they do manage to beat the Celtics, the series will shift in their favor (3-2). However, they will still need to accomplish the hard part of this series that they still haven't managed to do: beat the Celtics in Boston. It is pretty well known that this is very hard to do, as the Celtics have won an outstanding 47 out of 54 possible games, losing only once against the Detroit Pistons, from the playoffs until now.
It's going to be one heck of a Championship Final.
Ad blocker interference detected!
Wikia is a free-to-use site that makes money from advertising. We have a modified experience for viewers using ad blockers

Wikia is not accessible if you've made further modifications. Remove the custom ad blocker rule(s) and the page will load as expected.