Welcome to another edition of Who's the Best Commentor.  This edition will feature some new improvements over previous editions, spurred on by some dialogue I had earlier today.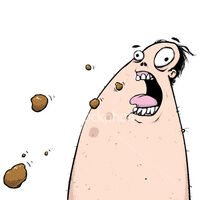 Here's some quick notation and an explanation.  I gathered information from the top users page and/or each individual user.  Any user who did not make the top 100 comments did not make the list, any user who did not make the top 100 in either thumbs up or thumbs down, did not make the list.  Any user who did not make the top 100 in either thumbs up or thumbs down received an "Assumed Score" as noted here:
1. * Denotes an Assumed Negative Score of 40
2. ** Denotes an Assumed Positive Score of 250
3. # Denotes Multiple Known Avatars added Together
Without Further Adieu, here are the numbers as of June 16, 2008:


As you can see, Tmil42 continues his control of the composite score and Oneflydude has removed the asterisk and taken full control of second.  21 users have composite scores above 1 (i.e. each comment they post receives at least 1 plus to 0 minuses).  Three users have negative composite scores, none are active and nothing is surprising.
Then I decided to take heed to the time involved in commenting. The following represents scores based on days as a user, therefore effectively describing who's actually been commenting the most. I have not ordered this beyond the composite score.
Finally, I wanted to come up with a way to remove the factor of over-commenting to discover who was commenting most effectively. Therefore I created contribution factor, which represents your comments per day by your composite score. And then the effectiveness factor, which removes your total comments per day, hence the number of positive things you say regardless of over-commenting.
Congrats to Falcon02520 for having the highest effective rating.
Ad blocker interference detected!
Wikia is a free-to-use site that makes money from advertising. We have a modified experience for viewers using ad blockers

Wikia is not accessible if you've made further modifications. Remove the custom ad blocker rule(s) and the page will load as expected.