It was a freak thing, almost lucky. At the very least, fortuitous. Andrea Dossena (wasn't that an ocean liner that sank?) inadvertently knocked the ball into his own net, in a desperate attempt to prevent Brazil's dangerous scoring attempt. It could prove to be the most important goal in US Soccer's history. It could prove to be relatively irrelevant. Like the 1914 assassination of Archduke Franz Ferdinand that eventually spawned World War I, it's the events AFTER the event that make the important event so important.

That own goal allowed the US to advance to the elimination stages of the Confeds Cup, beating Italy via tie-breakers. It wasn't until the US defeated Spain 2-0 that anyone outside the most die-hard of American soccer enthusiasts took notice. It was the first time Spain had fallen since November of 2006, an unprecedented streak of dominance shattered by a relative upstart in the sport.

Few saw that match, apart from the already converted. But it got the attention of everyone else. The ensuing match with Brazil was ESPN's highest rated US Soccer game since the World Cup (Source: http://voices.washingtonpost.com/soccerinsider/2009/06/miami_likes_soccer.html). And that's not including those who watched on Univision.

The folks who tuned in weren't disappointed. Although typically, blowing a 2-0 lead in soccer is a monumental choke on par with losing an 8 run lead in baseball, or a 4 goal lead in hockey. And to be frank, the US's goals were on the freakish side of things. One was an accidentally brilliant finishing touch by Fulham's Clint Dempsey.

Then there was Landon Donovan's score, which was a nice conversion of Brazillian mistakery into a goal.

But the US deserves credit for being up 2-0. Dempsey's goal was a bit of luck, that was set-up by good play. And Donovan's goal looked like something that Brazil would typically inflict on the US. Then there was Tim Howard, who was so good that even when the Brazilians put the ball into the net, Howard still got credit for a save.

Losing 3-2 to Brazil is nothing to be ashamed of. In fact, it's a sort of Pyrrhic defeat. It at least makes it seem possible that the US could be a consistent winner on the global stage. If they can beat Spain, and nearly beat Brazil, why not anyone else in the world?

Even if Americans refuse to become fans of soccer, they are fans of winning. As General George S. Patton put it, "Americans love a winner. America will not tolerate a loser." And at this moment, Americans can anticipate winning some games in the 2010 World Cup.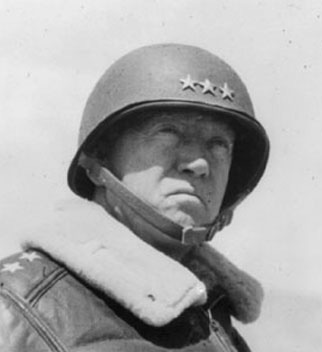 So there's hope. But there won't be much patience from those people who just want to see winning, and care little for soccer. If the US exits early in 2010, these fans will quickly and easily find something else to do.

Of course, this hope potential has all happened before. In 2002, the US made it to the quarterfinals of the World Cup, before falling to Germany in a heartbreaking 1-0 loss. Oliver Kahn's genetically engineered goalkeeping skills and a handball ended America's hopes at international glory.

But what crushed the bits of hope leftover from the Germany game was a 2-1 loss to Ghana, and a group stage exit from the 2006 Cup. People forget that the US tied eventual champion Italy 1-1 just days before losing to Ghana. But there was also an embarrassingly bad 3-0 failure against the Czech Republic. The US national team may have wanted us, but we didn't want to watch them.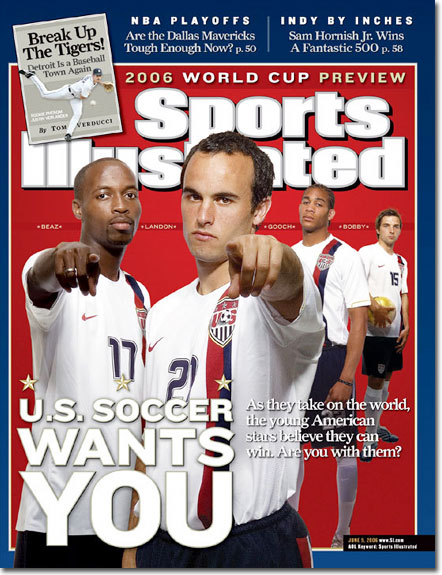 I guess what I'm saying is that it's up to the US team now to not only win games, but perhaps win the attention of a nation. There is a potential for hopefulness in the 2010 World Cup. But it won't last long if the team doesn't last long. Losing to Brazil and Italy is fine. Even France or Argentina would be okay. So long as it's a close game, and it's late in the tournament. Oh yeah, high scoring losses are more enjoyable as well.

The peripheral vision of America is on this team now.
Ad blocker interference detected!
Wikia is a free-to-use site that makes money from advertising. We have a modified experience for viewers using ad blockers

Wikia is not accessible if you've made further modifications. Remove the custom ad blocker rule(s) and the page will load as expected.