From the guy who likes to randomly cogitate...
Baseball Division: MLB
Basketball Division: NBA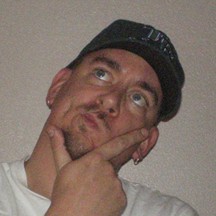 Basketball Division: Phoenix Suns
Basketball Division: WNBA
Just for fun
Here is the intro to book my agent can't get sold... I might re-title it and change it around and try agin or I just might write a whole different book. When I get done being depressed about it, I'll decide!

==BABE RUTH DID IT WITHOUT PENICILLIN==
By Manny Stiles
The Game is not Pure. It never was Pure, it never will be…
 ...why does it need to be, anyway?


From the beginning of time man has sought the edge over his competition. Whether beast or human foe, nature or himself; beyond competition and dominance - man by his very essence constantly strives to achieve the comfort of a higher plane. Man chases endless bounds to feed a hunger of deeply desirous proportions. A force that exerts and consumes as if controlled in the depths of a heroin swoon, stirring inner strengths only to keep that high in tact.

It has been said that professional athletes can get addicted to the lime light and the adrenaline rush of carrying the moment. In places where crowds numbering well in the tens of thousands in person and into the millions of technologically informed who are subconsciously in the consumer demographic of "outcome concerned" there is an energy that transcends time. New legends are created every day. New memories are formed daily. These players of sport and game were our heroes until they became human again and we stopped paying attention to them. After their playing days are over many athletes go into deep depressions (see: Donnie Moore) and lash out with erratic behavior (see: Jeff Reardon)

I intend within the confines of the covers of this compilation of many Stilings to take you through a journey into our selves – the fanatics of Professional Sports - as much as into the landscape of Professional Sports. We will delve into what makes Sports the girder of society beyond the realms of our physical, mental and spiritual senses. We will investigate how our perceptions of these Sporting events weave into the fabric of our History, Entertainment and Leisure. We will explore how Sports has been a crucial Petri dish of scientific and medical discoveries that has benefited the general population and other ideas that might benefit us more. And finally we will define sports as analogous for life, as an art, a creation of man and how it says more about us than we can say about it.

It is a journey, a romantic tale of Love for Sports that breaks apart the mechanism of that special, breathtaking swoon of Love. How far the heart will travel to secure its Love. How far the brain will bend to push further it's Love. How steely the Will must forge onward for its Love.

Oh! And how we cherish the annual rides of hope and panic and despair and glory and defeat and eventually distraught into the spiral of loss and then the gleam forward, onward to next season in hopes of being swept away into Eternal Destiny on the wings of Dynasty.

For the long awaited and openly doubted to the newest and truest :

For Today and Evermore…
Amen.



We just all wanna be winners, damn it!
We are FANATICS …and We are MORE than just a Catch Phrase!!!

This book is dedicated to the very best that sports may bring you in life. It is a palate of experiences that has carved and still guides my very being daily. Competition will teach your to make challenges into opportunities. Physical play will lighten your soul and your gut, Ole' McDonald's Double chin and fat ass. It will give you something to look forward to. "I can't wait until we kick the next team's ass!"

When my favorite teams do well, I feel better, If my beloved Suns win, I am happier, I give a little more and act greedy a little less. I hold doors open for strangers and say "Go Suns!" while people driving behind me in traffic always flash me Amare's new jersey number with their finger! "Yes, Shaq You, as well!" I say… The Suns are hot! I love it!

Is using a delusion of ignorance "cheating"?

We ALL want to be winners… How FAR will WE go? ? ? ?
Credits
This article was posted under the influence of 18 year Chivas (for me) and while listening to Thomas the Train playing on the DVD player (for the Q-Dog)... It's a celebration,. bitches!!! (and I'm not in the mood to go to the store to get some Patron Anejo)
Ad blocker interference detected!
Wikia is a free-to-use site that makes money from advertising. We have a modified experience for viewers using ad blockers

Wikia is not accessible if you've made further modifications. Remove the custom ad blocker rule(s) and the page will load as expected.