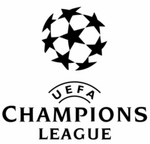 Arguably the greatest part of the world's best club competition begins today as the
UEFA Champions League
kicks off the Round of 16.  This phase of the competition is the first knockout stage and tends to produce matches that can be quite entertaining.  With that in mind here is a quick peek into the clubs left chasing the trophy with the big ears.
Template:Flagicon Atletico Madrid v. Template:Flagicon F.C. Porto
If form is used as an indicator for this tie then surely FC Porto have the advantage.  Atletico have lost six of their last ten matches in all competitions while Porto are on a 12 match unbeaten run in their domestic league.  I fancy Porto in this one who have not advanced past this stage in each of the last two seasons.  An away goal by Porto will almost surely seal them passage into the next phase.
Template:Flagicon Olympique Lyonnais v. Template:Flagicon FC Barcelona
The French Champions face a daunting task in overcoming Barcelona.  I expect the French squad to give it their all but talent will win out in the end.  True Lyon have put together an impressive string of Ligue 1 titles but facing Barcelona is different.  Barcelona are 7 points clear at the top of La Liga so domestically they are performing very well.  Two of the top three goal scorers in La Liga are Samuel Eto'o and Lionel Messi both Barca standouts.  I just cannot see the French advancing in this tie.
Template:Flagicon Arsenal v. Template:Flagicon A.S. Roma
Arsenal's domestic woes have been many this season.  What will be interesting for me to see is if Roma comes to the Emirates willing to actually play.  So many of Arsenal's domestic foes have come to North London and put 10 men behind the ball in order to grind out a nil-nil result.  I actually think having the Gunners play a continental opponent will be a breath of fresh air.  After having said that I predict a 0-0 in England followed by an Arsenal win in Italy.
Template:Flagicon Inter Milan v. Template:Flagicon Manchester United
This tie is truly a meeting of the minds.  Jose Mourinho manager of Inter returns to haunt his old nemesis in the Premier League, Sir Alex Ferguson.  United are taking control of the Premier League so what makes this match up so enticing is that Mourinho seems to be able to give Sir Alex fits.  This match up truly has captured the imagination of the world media so I expect a very dull and dour match.  Eventually given that United have the second leg at Old Trafford I expect that Sir Alex will guide his squad through and keep the holders in the chase.
Template:Flagicon Real Madrid v. Template:Flagicon Liverpool F.C.
I think Madrid are catching Liverpool at the right time.  After a terrific start to their season the Reds have fallen of the pace a bit.  Real Madrid are busy chasing Barcelona in La Liga.  Both clubs have long and proud histories in this competition but I just think Liverpool are coming apart at the wrong time so Madrid goes through easier than most may think.
Template:Flagicon Chelsea F.C. v. Template:Flagicon Juventus
Yet another pairing of English and Italian teams.  So far I think that both Arsenal and Manchester United will come out ahead of their Italian counterparts.  Here however I think the Italians will go through.  It is interesting to not that Juventus manager Claudio Ranieri returns to Stamford Bridge where he used to manage Chelsea.  I expect to see the Chelsea fans to warmly greet the tinkerman.  Right now though Chelsea are falling off and Juventus are building strength.  Even with the recent appointment of Guus Hiddink as the man in charge at the Bridge the Old Lady will advance.
Template:Flagicon Sporting Clube de Portugal v. Template:Flagicon Bayern Munich
Jurgen Klinsmann is the man in charge at Bayern and he has the club going well.  I really cannot see anything but a German win.
Template:Flagicon Villarreal v. Template:Flagicon Panathinaikos
Yes this one is the one that pits the two overwhelming underdogs left in the round of 16.  However, it is sometimes these matchups which produce some of the most exciting drama.  Logic tells me Villarreal should go through but I expect both clubs to go out full throttle in both legs in order to go through.  Out of all the ties this for me is the most unpredictable, but yet could be the most fun for a neutral to watch.