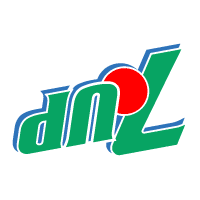 In terms of measuring on the Richter scale, the name Dan Lewis might not rank as highly as fellow Internet entrepreneurs such as Orson Swindle of Every Day Should Be Saturday or Will Leitch of Deadspin. However, in his own right, Dan Lewis has built one of the web's top sports communities known as ArmchairGM.com, a sports-forum and wiki site, in which users can write articles, vote and comment on posts, and edit the website's encyclopedia.
Personally, I owe much thanks to Dan Lewis and the other three founders, Aaron Wright, Robert Lefkowitz, and Dave Pean, for creating ArmchairGM. Two years ago, they sent me an e-mail encouraging to abandon my blogger website and write for AGM instead. With such a large community I was able to get my first true experience in writing for an online website where people actually paid attention to what I was saying. Because of this, my writing improved tremendously as I expressed my opinions with greater clarity and precision. Thanks to the work of these four founders, I have become fully immersed in the blogsphere for better or worse.
As a way to say thanks to Dan for his wonderful creation, I thought it was time to give him an opportunity to receive some well-deserved recognition, which has been long overdue.
So, it is more than time to present the 26 th Meet the Users to Dan Lewis a.k.a. DNL.
Q: Where did the idea for ArmchairGM come from? Did want to better Deadspin or something?
It was actually a creative accident. Aaron Wright and Robert Lefkowitz started a legal wiki when we were in law school. A few months later, I emailed Aaron about starting a fantasy football wiki, and over time, we (and Dave Pean) discussed what to do, and the idea kind of came together on its own.
Q: What is your background? What about the other three founders?
I am a former sports writer and a lawyer. I met Aaron and Rob in law school, and Aaron and Dave grew up together. Dave's a programming wizard and most importantly, we're all huge sports fans
Q: Your site is a little different than the average sports blog. Outside of the standard posts, what more does AGM have to offer?
A few things: First, we let anyone write. So you really get to meet a lot of other sports fans. Second, we bring the traffic to you. There are 1000s of sports blogs out there and getting people to read your blog is impossible. We bring people together in one place to help that problem. And third, we have the wiki encyclopedia that SI.com added to their SI Vault Wiki.
Q: ArmchairGM could not exist without all of the dedicated users. How were you able to get so many users to join and become so dedicated? Who are some of the best users?
All the users are great; I don't want to single anyone out. But getting people on board is really just about spreading the word. I contacted a lot of people individually to tell them about our idea and mission, and people believe in it, and sign up and participate. Hey, it's fun!
Q: About a year ago, wikia bought AGM for 2 million dollars. How did that happen?
Jimmy Wales, the founder of Wikipedia and co-founder of Wikia, found a long-idle legal site we had been working on. He liked some of the features and wanted to bring us on board at Wikia. So we got to talking, including meeting him at a rather sketchy diner nestled somewhere north of Chinatown (NYC). A few months and a lot of phone calls and emails later, we were part of Wikia.
Q: Are you looking to make a career out of AGM?
Personally, I'm working for Wikia now, on a bunch of different projects, and ArmchairGM is one of them. But I'm a lawyer by training so, I already have a career!
Q: Now that AGM has become one of the web's better sports websites, what is the ultimate goal for ArmchairGM?
I'd like it to be a go-to source for all types of sports information. There's a reason we have pages for every player and why the site is a wiki. There's a ton of information out there -- hopefully, AGM will grow to house that info.
Q: If you could do one thing to change/improve AGM what would it be?
I'd have made the player pages more directory-style. You can see what I mean by looking at Greg Maddux's page. There's no reason all of the content has to live on AGM itself -- I'd love to just be the go-to place for links (at least as a start!)
Quick Hits
The most underrated MLB player is…
Grady Sizemore. Yes, he's an All-Star, but the guy rakes and plays every game, all at a defensively important position.
The best place in NYC to get a bagel is…
H&H. Even the faux-H&H on the UES rocks.
The best sports move is…
Bull Durham
At the end of the season Willie Randolph is going to…
Break my heart.
Ad blocker interference detected!
Wikia is a free-to-use site that makes money from advertising. We have a modified experience for viewers using ad blockers

Wikia is not accessible if you've made further modifications. Remove the custom ad blocker rule(s) and the page will load as expected.