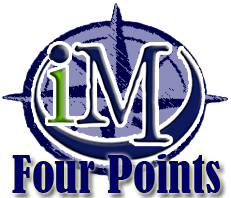 It's the start of a new recruiting cycle across the college athletics landscape and wrestling is no different. Phones are ringing and to coincide with this day of constant badgering from college coaches, InterMat has released its annual hit list of the Top 100 recruits. 
It's one of our most popular features and it's not a list that is just our opinion. We've solicited the ideas and opinions from dozens of wrestling experts across the country. Some nationally specific and some state and regional experts joined the fray as well.
What's becoming a problem for news outlets, whether they be on the internet or are traditional media is the day any athlete commits. Now it's a new cycle and now I can look at juniors and seniors, but honestly, committing too early actually ruins some of your chances when it comes to getting major press.
That being said, this year's class isn't as deep as ones in the years past, but it's very balanced. There's VERY little difference between, say, the #30 recruit and the #90. These kids will make an impact. Some will rise, some will fall, some things will drastically change after Junior Nationals, too.
Here's how we saw the Top Five.
1. David Taylor, Graham High School (St. Paris, Ohio) One of the most polished and tactical wrestlers I've ever seen. He's been on the small side, wrestling at 112 as a junior on the way to his third Division II state title in Ohio. Taylor's the catalyst for the powerful Graham lineup. Talent abounds top to bottom for coach Jeff Jordan's squad, but Taylor's the #1 guy on the nation's #1 team. That's reason enough for him to argue for the top spot. But there's the Junior National freestyle and Greco-Roman titles, the three Ironman championships. He's announced a verbal commitment to Iowa State as the Taylor family has long had a relationship with head coach Cael Sanderson.
2. Eric Grajales, Brandon High School (Brandon, Fla.) He's been winning titles since he started walking. With the streak over, Brandon's seasoned leader is ready for the next level. One of two rising high school seniors who qualified for the Olympic Trails last month, Grajales is looking for yet another state title and more national respect. He wins with flash and is a dominant finisher. You lose count of how many falls this kid picks up. Jury's still out on whether or not he'll follow older brother Cesar to Penn or chart his own course.
3. Chris Perry, Stillwater High School (Stillwater, Okla.) Dominant big men are a highly-sought after commodities in college wrestling. But there's some question on where Chris will end up. His father, Mark Sr., is a former assistant coach at Oklahoma State and his brother Mark Jr., just won his second NCAA championship - at Iowa. So there's an either-or situation, not to mention the family bloodline, as John Smith, the coach of the Cowboys, is Perry's uncle.
4. Alec Ortiz, Newberg High School (Newburg, Oregon) This kid takes on all comers and has decimated state champion after state champion up in Oregon, often bumping up a weight to challenge another titlist. Ortiz has flourished since transferring to Newberg after his freshman year. He's already offered a commitment to Minnesota. He's got great mobility, explosiveness and isn't afraid to take risks, no matter how calculated they appear.
5. R.J. Pena, Sprague High School (Salem, Oregon) A rarity to have two wrestlers from the same state within the Top Five of the Top 100, but there isn't much to differentiate Pena from Ortiz in terms of order. Pena's been a force since winning the Reno Tournament of Champions as a sophomore. He's placed and won at college opens before he could even drive. Deceptively quick, he'll have no problem getting after people. Like Ortiz and Taylor, he's already verbally committed, but he's elected to stay in state and will wrestle for Oregon State.
6. Collin Palmer, St. Edward High School (Lakewood, Ohio) - Committed Ohio State. 7. Derek St. John, West High School (Iowa City, Iowa) 8. Zach Toal, Troy Christian (Troy, Ohio) 9. Austin Meys, Shenendehowa High School (Clifton Park, N.Y.) 10. Trent Weatherman, Ballard High School (Huxley, Iowa)
The Full Top 100 is in InterMat's Premium Service.
Ad blocker interference detected!
Wikia is a free-to-use site that makes money from advertising. We have a modified experience for viewers using ad blockers

Wikia is not accessible if you've made further modifications. Remove the custom ad blocker rule(s) and the page will load as expected.