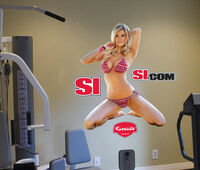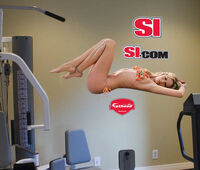 Fatheads. http://www.fathead.com/
Does anybody actually own any of these???? Making life size posters that stick onto your wall of your favorite athletes has turned someone(s) into millionaires.
Yesterday, I informed the armchairgm world that Marisa Miller earned the cover of SI Swimsuit edition. Now, today, I leared that Fathead makes Marisa Miller,
Anna Paula Araujo and Anne V fatheads. Is this creepy? Yes! Do I now own 3 fatheads? Yes!
So my question to the armchairgm community is this: Do any of you own a fathead?
Ad blocker interference detected!
Wikia is a free-to-use site that makes money from advertising. We have a modified experience for viewers using ad blockers

Wikia is not accessible if you've made further modifications. Remove the custom ad blocker rule(s) and the page will load as expected.