First off two things:
1)This not a cheap reissue of this article, simply to help reach 200 articles before my inevitable summer hiatus
2)Yes I will continue to force the NBA down your throat like a Duke Lacrosse player forces... actually I'll take the high road... like a mother forcing vegetables down her children.
And now back to your regularly scheduled program...
Now that the historical Bulls/Celtics has come to an end, the Bulls hit the showers until Halloween and the Celtics face a very beatable Magic team contrary to many peoples beliefs. Hopefully Paul Pierce comes to play for 48 minutes instead of 12, Ray Allen brings his hot hands because he is going to have to go shot for shot with Hedo Turkoglu in at least 2 games, and Rajon Rondo has to once again be the man, especially against a team that is about to REALLY miss Jameer Nelson, not quite the way the C's will miss KG but still... and again I'm merely drifting away from the point I'm trying to make...
Rajon Rondo will be the reason the Celtics make it to Game 6 of the Eastern Conference Finals. There I said it. Last year, I worried about Sam Cassell standing in the way of Rondo's development and how it will hurt them in the long run. Well, whether it was article or simply Cassell's wackiness but in the end Rondo got the much needed playoff experience that helped him become the triple double machine that has people no longer calling him that Raymond Rondo guy. Rondo has come into his own, he knows when he has to step up and put up 20 FG and he knows when to feed the hot guy the ball by any means.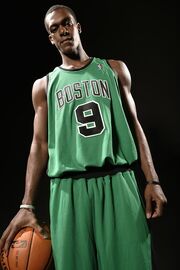 Hell, he has even become the most hated player on the Celtics team. America loves KG and Ray Allen. Pierce isn't the most popular but isn't the most hated either. Rondo has turned into the villain. He's the Isiah on the Bad Boy Pistons, the guy people groan when he scores(no pun intended), he fits here in Boston, the most hated sports city this decade. He's small and frail and every Bulls fan wants to kick his ass, soon the Magic fans will despise him. Say hello to the bad guy. What makes people angrier is when villains succeed. 20-11-10 so far this playoffs and a 5 consecutive playoff series wins is making haters cringe. Not to mention averting not one but two suspensions, one of which was pretty deserved seeing as Dwight Howard was suspended for the same thing. The envy and possible bias will definitely have Magic fans blood boiling even though they won without him.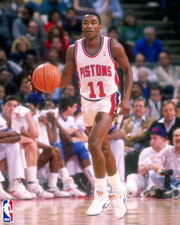 Rondo is about a consistent jump shot away from being right there with the Chris Pauls, Deron Williams, and Devin Harrises. If he is able to pull up and knock a 17 footer, watch out. Then again if he actually gets better, will the Celtics afford to keep him...maybe he is fine the way he is. He has come a long way from last year where he was often reluctant to score by himself only averaging 10-6-4. Now, he will be looked upon to take over games. Pierce and Allen will want it in the clutch but it will be up to Rondo to exploit the Magic's fatal flaw--there isn't a guard on the team that can stop him.
Ad blocker interference detected!
Wikia is a free-to-use site that makes money from advertising. We have a modified experience for viewers using ad blockers

Wikia is not accessible if you've made further modifications. Remove the custom ad blocker rule(s) and the page will load as expected.