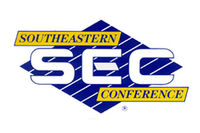 It's August and that means three things: baseball pennant races are starting to heat up, the weather is annoyingly hot, and Southerners are getting that itch. You know the itch I'm talking about. It's the itch that makes the 3:30 Eastern time slot on ESPN one of the best times of the day because College Football Live is on. It's the itch that makes students in Tuscaloosa pay 2000% of the face value of a student ticket to make it to one game, or $400 or more for a $40 student ticket package. It's the itch that will not go away until August 28th, when the college football season officially begins with a handful of inconsequential games. But do you know what the best thing about this itch is? It's the fact that fans have been waiting to scratch this itch for so long that two games like Oregon State vs. Stanford, and N.C. State vs. South Carolina, two games that will likely decide nothing of any importance whatsoever, will make many fans celebrate like its New Year's Eve. In many ways, the start of college football is like New Year's Eve - forget all about last year, because this is a new year, and we all start out with a clean slate.
Some prognosticators and fans like to put the word "arguably" in the middle of the term "the SEC is the best conference in college football." I'm not one of those people. There's no debating whether or not this is the case, especially not anymore with the boost the conference got this offseason in the coaching ranks. The conference "lost" Ed Orgeron (who, let's be honest, did little more in his entire tenure than put a scare into one or two opponents per season) and added Bobby Petrino. You can use whatever derogatory terms you would like about Petrino, (i.e. scumbag, coward...there's plenty of others, I'm sure...) but the man can coach (Exhibit A: 41-9 record at Louisville). When you add the deepest pool of talented players in the country to the mix of spectacular coaches, how is there any debate? If there is anything certain about the SEC, its that the league is completely uncertain from one week to the next. Show of hands - who had Mississippi State knocking off Auburn and Alabama last year? Who had Tennessee winning the East? After having 5 players, including key starters on the offensive line, suspended before the Tennessee game, who had Alabama blowing Tennessee out by 24? Who had Georgia beating Florida down one week after they were pushed to the limit by Vandy? Who had Kentucky reaching the top 10 for a few weeks? Get the picture? The fact is, if you raised your hand after more than two of those, you are lying to yourself. Every week is something different in the South. For this reason, I hate trying to put together any sort of preseason preview. Simply put, I can tell you right now that Ohio State will win the Big Ten, USC will win the Pac-10 and that Texas or Oklahoma will win the Big 12 (sorry Missouri, you just don't have the depth), but I don't have a freaking clue who will even be in Atlanta for the SEC Championship game, much less who will represent the conference in a BCS game or two. By trying to predict what will happen with the SEC, I am guaranteeing inaccuracy. So without further ado, time for me to guarantee some inaccuracy, including who will win the East, who will win the West and all of the individual awards.
SEC East. 1. Florida. I'm still unsure why there isn't more hype surrounding this team. They return last year's Heisman trophy winner and he's surrounded with even more talent than he was last year when he essentially carried the entire offense on his back. Chris Rainey and Emmanuel Moody will lighten the load in the running game and the wide receiver position is loaded. Add to this mix, two rock-solid tight ends and a steady offensive line. This unit led the conference in offense last year and is deeper this year. Why haven't we heard as mush about the Gators as we have about Georgia this offseason? On top of that, the defense has talent all over the place and was a pretty young defense last year. Losing Derrick Harvey seems like a big deal, but Carlos Dunlap is as impressive physically as any defensive end in the conference, maybe even the country. The bottom line is this: Florida has done nothing but recruit studs since Meyer took over and they return the best player in the country last year. Tebow won't put up the same Heisman numbers he did last year, but he won't need to for the Gators to win. Expect a modest 40 TDs from Tebow and the Gators in Atlanta with a shot at the BCS Championship.
Key Game: Nov. 1 vs. Georgia. This one needs no catchy tagline.
Trap Game: Sept. 6 vs. Miami. If Florida-born players do one thing, they play with tons of pride when up against other Florida teams.
2. Georgia. I'm still unsure why there is s much hype surrounding this team. What exactly did they do last year? Let's review. Lost at home to a 6-6 South Carolina team; barely beat an Alabama team that dropped a home game to UL-Monroe; got trounced by Tennessee; eked by Vandy; beat Florida soundly; gave up 34 points to Troy; hammered a lackluster Auburn squad; and then demolished, probably, the weakest teams to make a BCS game since the system was put into place. Plus, that weakest team to ever make a BCS game was the only team Georgia beat last year that had less than 4 losses. I'm not buying all this hype. Matt Stafford is excellent. Knowshon Moreno is more than excellent. The defense will be plenty athletic as they always are. I get this. I really do, but the offensive line is a bigger question mark than Bulldog fans are giving credit for, especially now that last year's starting left tackle, Trinton Sturdivant, is done for the season after a knee injury during practice. As it was, the success of the line hinged largely on a lot of "ifs" (i.e. "if" Kiante Tripp makes a good transition to tackle, "if" Chris Davis can fill in at center, "if" all the young players that played well last year continue to play well). On top of that, the schedule is a big "if" as well ("if" the Dawgs can win at South Carolina, Arizona State, LSU and Auburn; "if" the Dawgs can beat Florida and Tennessee) One of my favorite phrases is "If 'ifs' and 'buts' were candy and nuts, we'd all have a merry Christmas." I'm hearing and seeing way too many "ifs" about UGA to say that it will be a Merry Christmas in Athens.
Key Game: Nov. 1 vs. Florida. Like I said, this one needs no catchy tagline.
Trap Game: Sept 13 @ South Carolina. The national title dreams could be over before the season really gets going.
3. Tennessee. The loss of David Cutcliffe to Duke hurts - he's an excellent offensive coordinator and is great with quarterbacks (see Manning, Peyton and Manning, Eli). Jonathan Crompton is the new starting quarterback after Erik Ainge graduated, but Crompton couldn't be coming into much better a situation. The offensive line, which allowed Ainge to be the least-sacked QB in the league last season, is returning all five starters. Arian Foster returns in the backfield along with Montario Hardesty, a steady backup. The receiving corps has certainly been deeper in the past, but this unit is still more than serviceable. The defense still has talent all over the place, including Eric Berry, probably the best DB in the league. If the defense comes together and Crompton doesn't try to do too much, don't be surprised if the Vols make a run at winning the East...again.
Key Game: Sept. 27 @ Auburn. An early season trip to the Plains could set the tone for the rest of the season, good or bad.
Trap Game: Oct. 18 vs. Mississippi State. The Bulldogs have pulled off big wins on the road before and have the right make up to do it to the Vols.
4. South Carolina. With Steve Spurrier at the helm, the Gamecocks making the leap into the upper half of the SEC East is coming...just not this year. There are too many questions at quarterback with Tommy Beecher expected to be the starter, Chris Smelley the back-up and Stephen Garcia a mystery...but this is Steve Spurrier we're talking about, right? Even though the Cocks are breaking in a new defensive coordinator in Ellis Johnson, the defense should be excellent, returning 10 of 11 starters. Jasper Brinkley returns at middle linebacker after knee surgery shortened last season and Eric Norwood, holder of the school single-season records for tackles for a loss, will man one of the other linebacker slots. The secondary returns everyone, including Emanuel Cook, who led the team in tackles last season, and Mobile, AL native Captain Munnerlyn, who might have the coolest name in sports' history. If the quarterback situation resolves itself and the defense gels with the new coordinator, the Gamecocks could be a real surprise this year. Minus Florida and Clemson, their really tough games are at home, including Georgia, Tennessee, and LSU. In short, for Gamecock fans this season should either be a dream or a nightmare. I'm banking on the latter.
Key Game: Sept. 13 vs. Georgia. Spurrier has traditionally owned UGA. Can he go back-to-back against them at South Carolina?
Trap Game: Sept. 4 @ Vanderbilt. What would happen at the post-game press conference if Spurrier lost to Vandy twice in a row?
5. Vanderbilt. I know, I know, "Vandy ALWAYS finishes at the bottom of the conference, why are you picking them ahead of Kentucky?" Hear me out on this one. The Commodores have an interesting situation at quarterback, where either Chris Nickson or Mackenzi Adams will end up being the starter. Either player will be better than what Kentucky can trot out at QB. Jared Hawkins, likely the new starter at RB, averaged 5.5 per carry last year. All five starters on the line are new, but all are juniors who have played meaningful snaps in the past. There's no more Earl Bennett, but there are fifth-year seniors at wide receiver like George Smith and Sean Walker. The defense, which ranked 16th in the nation last year (nomination for "Stat I Never Would Have Guessed in 100 Million Years"), returns all 4 starters in the secondary and the linebackers are supposed to be a strong point. If the defensive line steps their game up, Vandy has a real shot at overtaking the 5th slot from Kentucky. That still won't be enough to break a streak of 25 straight losing season, but it is a start.
Key Game: Sept. 20 @ Ole Miss. This could be a huge momentum-builder if the 'Dores can pull of an early win in Oxford.
Trap Game: Sept. 13 vs. Rice. The Owls have some decent parts and chuck the ball around pretty well...
6. Kentucky. The Wildcats lost one of their best offensive units since they had Jared Lorenzen under center and Derek Abney at wide receiver after the graduations of Andre Woodson, Rafael Little and Kenan Burton. Curtis Pulley looked like a solid replacement for Woodson, but he got kicked off the team a few weeks ago. Now the offense's success will rely on Mike Hartline at QB, a stable of unproven running backs, Dicky Lyons at wide receiver (who shined brightly when surrounded by playmakers like Burton), and an offensive line that allowed more sacks than any line in the conference. The defense will be strong up front, returning Jeremy Jarmon, their best pass rusher. There is talent at defensive tackle, but consistency is the question mark. Micah Johnson will finally be the full-time starter at middle linebacker, with Braxton Kelley moving to outside linebacker. The problem is that the Cats lost Wesley Woodyard, their leader on defense for the past few seasons. Trevard Lindley is a good shut-down corner, but what else do the 'Cats have in the secondary? It all sounds like a recipe for disaster to me...
Key Game: Oct. 11 vs. South Carolina. The 'Cats need his one to get some good momentum rolling for the conference slate.
Trap Game: Sept. 13 vs. Middle Tennessee State. If the 'Cats want to make some noise this year, losing to a directional school will not help.
SEC West 1. LSU. Yes, the quarterback situation is concerning for the Bayou Bengals. Every other position? No concerns at all. This is the conundrum when looking at the SEC West. There's no question that LSU has the most stacked depth chart in the West (maybe even the entire conference). But quarterback is such an important position, how can a question mark there be overlooked? The depth in the backfield and at wide receiver, along with early season laughers against Troy and North Texas should ease the transition for the new starting QB, whether that be Jarrett Lee, Andrew Hatch or incoming freshman Jordan Jefferson. On top of that, the offensive line combines experience (4 returning starters) with monstrous size. The defense is, well, loaded. Losing Bo Pelini can't help, but the defensive side of the ball is so deep with future NFL'rs like Tyson Jackson, Marlon Favorite, Darry Beckwith, Chad Jones and Curtis Taylor, that any scheme they run will probably be devastating. If the running game turns into what it could be, which is one of the nation's best, the Bayou Bengals could very well find themselves in Atlanta again.
Key Game: Sept. 20 @ Auburn. This one always goes a long way towards deciding who wins the West.
Trap Game: Aug. 30 vs. Appalachian St. Seriously...Why not?
2. Auburn. The offensive line should be as good as there is in the conference, returning all 5 starters. The backfield is loaded, returning 4 running backs that any team would love to have. The wide receivers should thrive in Tony Franklin's new offense. The defensive line doesn't have the most experience in the world, but all of the projected starters played valuable and important snaps last season. Tray Blackmon is supposed to be healthy and leading a crop of athletic linebackers. The secondary has talent aplenty as well. Why don't I believe that Auburn will win the West? Because you just don't install a brand new offense that is completely foreign to the majority of the players and go from 97th in the nation in offense to the top 25. Because you just don't replace a defensive coordinator like Will Muschamp and stay 6th in the nation at total defense. Basically, I have no faith in Kodi Burns to lead a stellar offense after he played very limited snaps last season and now will probably be thrust into the starting role in a completely different offense than the one he had to learn almost all of last season. This type of night-to-day switch is going to be interesting, and often switches in philosophy this drastic cause problems, especially in year one. The defense will still be good, but he loss of Muschamp hurts. Sure, there's a better than average chance that he is the only person in sports that is more openly insane than Kevin Garnett, but the guy can coach up a defense. This much turnover in one offseason can be dangerous. It's a danger that could very well cost the Plainsmen a game or two this season.
Key Game: Sept. 20 vs. LSU. Like I said, this one always goes a long way towards deciding who wins the West.
Trap Game: Nov. 1 @ Ole Miss. Houston Nutt is a good big-game coach, and he may have more overall talent with the Rebels than he did with the Razorbacks.
3. Alabama. Year two under Nick Saban could be a few different things for the Tide. John Parker Wilson returns as the most experienced quarterback in the SEC West. Terry Grant and Glen Coffee return at running back, forming a serviceable tandem. Wide receiver is a position that has some intriguing possibilities, including freshmen Julio Jones and Burton Scott. The offensive line returns four starters including "The Pancake Man" himself, Andre Smith. There is a new offensive coordinator, Jim McElwain, but the switch to him from Major Applewhite isn't nearly as drastic as Auburn's coordinator shuffle. In short, the offense has lots of potential - potential to be good, potential to be bad and everything in between. Alabama was very average on offense last season and the best returning play maker in the passing game is Mike McCoy, who caught a grand total of 28 passes last season for exactly 1 touchdown. This means that there some new players will have to make some major strides to fill that void, whether it be from true freshmen Jones or Scott, other fresh faces like Darius Hanks, or from returning experienced players like McCoy or Nikita Stover. The real question marks are on defense. The depth on the defensive line is very shaky, unless newcomers can step in and play at a high level immediately. 385-pounder Terrence Cody seems tailor-made for a 3-4 defense, but can he unseat returning starter Lorenzo Washington? Linebacker may have the worst situation of all. After Zeke Knight finally found a position he excelled at, he's done with football because of a heart condition, Prince Hall is stuck in Nick Saban's doghouse and, if that's not enough, Jimmy Johns, who was supposed to turn into a solid option at linebacker, sold Columbian nose candy to undercover police on 5 separate occasions and got kicked off the team. Rolando McClain was excellent as a true freshman and will have to be more excellent this season. True freshman Jerrell Harris should be asked to contribute immediately. The secondary returns some key components in Rashad Johnson at safety and Kareem Jackson at corner back. This season will hinge completely on the play of the inexperienced wide receivers and the emergence of a linebacker or two. Again, this season really could be good, bad or somewhere in between. But isn't that kind of what the SEC is all about?
Key Game: Nov. 29 vs. Auburn. Dropping 7 in a row to the Plainsmen wouldn't be good for any coach, including Nick Saban.
Trap Game: Nov. 15 vs. Mississippi State. If the defense is shaky against the run, this could spell trouble...again.
4. Ole Miss. What Houston Nutt did at Arkansas should be heralded for what it really was - outstanding. Though he never won a conference championship, Nutt had plenty of success in one of the most difficult situations in the conference. Think about it for a second: how many solid prospects does the state of Arkansas produce every year? Most years, not many. How do the facilities in Fayetteville compare to those in Baton Rouge? Auburn? Tuscaloosa? Gainesville? Athens? Knoxville? Not too well. Since the recruiting pool in Arkansas is a tad shallow and the Hogs have to recruit into Texas and Oklahoma, does "Son, you get the privilege of representing the pride and tradition of the Arkansas Razorbacks," sound as good as "the pride and tradition of the Texas Longhorns," or the pride and tradition of the Oklahoma Sooner"? I'm saying it doesn't sound quite as good. All I'm getting at is that going to bowls in 7 out of 10 years and making it to two SEC Championship games is pretty impressive when put in the proper perspective. Moving on to Ole Miss, where there will be a deeper recruiting base in Mississippi and probably better facilities, could allow Nutt to shine. Jevan Snead may be the best newcomer in the conference this season after sitting last season because of transfer rules. Snead was a highly decorated quarterback coming out of high school, when he signed with Texas. There are athletes all over the Rebel's roster, and some new, talented names should get a chance to play early. Enrique Davis at running back and Patrick Trahan at linebacker were steals for Ole Miss, both players initially committing to Auburn but changing up their commitments on signing day. In Nutt's run-first philosphy, Davis and Cordera Eason should be a solid tandem, especially behind an experienced offensive line that returns four starters. The defense will include Greg Hardy, one of the conference best all-around players and now that Jerrell Powe is eligible, the front four become even stronger. The linebackers will be a makeshift bunch, but they will have plenty of athleticism to go around. The secondary returns three starters from a unit that left a bit to be desired against the pass last season. In short, the Rebels may need a year or two before Nutt can have them making some real noise, but the rest of the conference should be warry of Ole Miss. As Nutt has shown before, he can sneak up on the conference when its least expected.
Key Game: Nov. 28 vs. Mississippi State. Depending on how the early part of the season goes, an ever important 6th win and bowl eligibility could be on the line here for the Rebs.
Trap Game: Aug. 30 vs. Memphis. This game always seems to be close, and a loss wouldn't start the Houston Nutt era in Oxford off with much of a bang.
5. Mississippi State. Sylvester Croom's Bulldogs broke through in a major way - an 8-5 season including a bowl victory after years of futility in Starkville. Now the question is, can they keep it up? State returns only a few starters on offense including Anthony Dixon, who should be one of the better running backs in the conference. Second-year quarterback Wesley Carroll will have to lead an offense that was one of the nation's worst last season (113th) and will have to do so behind only one returning starter on the offensive line. The receiving core has potential, with leading receiver Jamayel Smith returning. The defense has a handful of returning starters, but most of them are in the secondary and at linebacker. The defensive line must replace Titus Brown and Avery Hannibal, two defensive edns that wreaked havoc last season, and allowed the Bulldogs secondary to be on of the best last season, ranking 7th in the nation against the pass. With a new defensive coordinator and the team's two biggest disruptors on the defensive front gone, what will the effect be on the Maroon and White? Will Wesley Carroll be a sophmore sensation or have a sophomore slump? What role will the raised expectations have on a team that has had few, if any, expectations to deal with? I'm just not comfortable with that mix.
Key Game: Nov. 28 vs. Ole Miss. Depending on how the Bulldogs fair against Alabama and Arkansas down the home stretch of the schedule, this could be the one that decides whether or not the Bulldogs go bowling.
Trap Game: Oct. 11 vs. Vanderbilt. This one is sandwiched in between games against LSU and Tennessee, so the Bulldogs may be looking ahead.
6. Arkansas. Bobby Petrino's arrival has sparked plenty of excitement in Fayetteville. Here's the problem: after the departure of Darren McFadden and Felix Jones, the Razorbacks are looking pretty thin. With Petrino's philosophy that will include a considerable importance on the passing game, there is little to believe that the Hogs can be successful this season. Ryan Mallet, the Michigan transfer, won't be eligible to play until next season, so the passing responsibilities fall on Casey Dick. Dick has plenty of starts under his belt, but hasn't ever gained consistency in the passing game. With an increased emphasis on the passing game, how will Dick adjust? The offensive line returns three starters including one of the SEC's best centers, in Stephen Luigs. The wide receivers lost Marcus Monk last year, and the top producing recevier that returns this season is Andrew Davie, who caught a whopping 11 passes last season. The defensive line will likely be the teams strength, returning all four starters. The linebackers and defensive backs are all fairly new, each unit returning one starter. This season is definitely one for opposing teams to get their beatings in. The Razorbacks will have a bit of a transition period, but Petrino will have things up and running soon...very soon. If Petrino could build Louisville into what he built them into, he shouldn't have a problem turning Arkansas around. Just wait until Ryan Mallet gets under center. Unfortunately for Arkansas fans, that won't be until next sason. Neither will the success.
Key Game: Oct. 25 vs. Ole Miss. Year one of Bobby Petrino's reign won't be looked at too kindly if the Hogs fall to former coach Houston Nutt, a guy the Razorback faithful ran out of town.
Trap Game: Nov. 1 @ Tulsa. For a variety of reasons, Arkansas will need this one.
OFFENSIVE PLAYER OF THE YEAR: Arian Foster, Tennessee. When breaking in a new quarterback, a good running game is always big. With Jonathan Crompton taking his first major snaps at Tennessee, Foster running behind an experienced offensive line will ease the transition for Crompton while feeding big numbers for Foster.
DEFENSIVE PLAYER OF THE YEAR: Tyson Jackson, LSU. No Glen Dorsey? No problem. Jackson will step up as the Tigers' premier lineman. Standing tall and talented, Jackson will be a nightmare even for the best SEC offensive tackles.
NEWCOMER OF THE YEAR: Jevan Snead, Ole Miss. If Snead does what his level of talent indicates that he can do, Ole Miss will be surprising people this year. With a decent crop of supporting players around him, this could be a fun year in Oxford.
COACH OF THE YEAR: Urban Meyer, Florida. I've just got a feeling that something special will happen in Gainesville this season. It won't be back-to-back Heismans for Tim Tebow (trust me, since he won one, the sportswriters will pick apart every little thing they don't like, plus he won't be rushing for 20+ TDs again). I've got a feeling that this schedule sets up well enough for the Gators to run the table all the way to another BCS Championship game.
Ad blocker interference detected!
Wikia is a free-to-use site that makes money from advertising. We have a modified experience for viewers using ad blockers

Wikia is not accessible if you've made further modifications. Remove the custom ad blocker rule(s) and the page will load as expected.