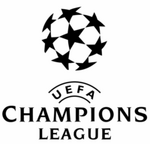 The Champions kicked off Tuesday and Wednesday and it exceeded expectations. The hype from all the games were joyfully anticipated and gave the games a different flavor than what we see week in-an-out.
Another defensibly woeful game by the "Mattress Men" Atletico have never been the side to uphold the mantle of "Best Defense" as they allowed 2 away goals to a hopeful FC Porto side. Goals from Maxi Rodriguez and Diego Forlan came to great satisfaction to the home side in the 3' and 45' minute but were held in contention to goals scored by in form striker Lisandro Lopez, Lisandro is showing why Diego Maradona has stated, "He deserves to be in the Argentinean side."
Predictions: I don't really know who has the upper hand here. If Porto can hold their lines together and feed Lisandro he can turn them to goals. I also can say the same for Atletico, they have never had problems with attack with strikers like Forlan and Aguero and attacking midfielders like Simao and Maxi.
Odds: It seems Porto does have the upper hand becuase they will be playing on home turf and also have 2 away goals.
Porto: 6/10 Atletico : 4/10
Lyon stuck to there guns, as before the game Lyon skipper Juninho said that, "Lyon are not intimidated by Barcelona and are going for a win." They meant every word. Barcelona could not keep up in the first half as Lyon dominated the game closing Barcelona's rampant midfield to a queue. 7' minute Lyon took the lead with a curling Freekick by Lyon Captain Juninho which Valdes could only fall back into the net he was protecting. It took Barcelona a complete hour to break Lyon with a stunning corner and an eye-on-goal Henry equalizing off Marquez's off set header.
Predictions: Lyon if they score they have a strong hold on the quarter finals but can they hold out one of the best offenses of Europe. Barcelona are top form dropped a couple of points in La Liga but still have the talents to see off Lyon. A good match for the neutrals.
Odds: Barcelona have the upper hand as they have an away goal and also the Camp Nou is often been shown as intimidating.
Barcelona: 7/10 Lyon: 3/10
Arsenal were excellent attacking and defending in their clash with AS Roma, a penalty awarded in the 35' minute was what separated the sides but we have always known that many clubs who come to the Emirates look for Goalless draws but never a defeat. Roma have a lot to show in the Second Leg can they score 2 goals and Keep Van Persie and his crew out of goal?
Prediction: It doesn't seem to get easier, If Arsenal can score a goal, they would have a huge foot in the Quarter Finals because an Away Goal is what can separate 2 sides in the end. Roma do have the Home Support but is that enough?
Odds: Arsenal score a goal they are almost set for the quarter finals, AS Roma need to keep them out, I think Defense is one of the toughest things any team can find doing so effectively especially against such a fast pace Arsenal. Although Roma have the home support, I see Arsenal playing in the Quarter Finals.
Arsenal: 7.5/10 AS Roma: 2.5/10
What a tactical game, I thought putting Santon and Rivas in was a Rash decision but only the latter proved me right. young Santon is 18 years old and was supposed to mark the infamous Cristiano Ronaldo, at first he did well and his performance gained momentum. Inter had very little cracks on goal than Manchester United but it seemed because of the lack of wingers at Inter, Muntari flopped and could not give a decent cross to save his life which led to Ibrahimovic drifting to the left out of position. It was a great game for the neutrals, a disappointing one for Manchester and Inter Milan fans as the game never was decided.
Predictions: Seriously, who can say, the Special one vs. The Champions of the World, there are so many things you can say but a winner is not one of them.
Odds: As even as they come, Manchester have everything going for them, but so do Inter they are leading their respectful Leagues with a good share of Points. Hard to say.
Manchester and Inter: 5/10

What do you guys think? Are my Predictions Plausible? Part 2 Coming Soon..
Links to Highlights and Goals
http://www.mightyfootball.com/category/uefa-champions-league/
Ad blocker interference detected!
Wikia is a free-to-use site that makes money from advertising. We have a modified experience for viewers using ad blockers

Wikia is not accessible if you've made further modifications. Remove the custom ad blocker rule(s) and the page will load as expected.