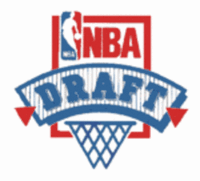 Over the span of 3 days, those from across North America will try and be the GM for their respective NBA teams. Today, on ArmchairGM, it begins!
Welcome to the 2008 NBA Mock Draft on ArmchairGM, I'm SSR, (sadly) your host for this event. We have 28 NBA sides that have their picks ready, and 2 more sides without a first round draft pick vying to get one via the trade. Are you worse than Isiah as far as draft picks? Are you ready to have a future JJ Redick in your hands? Or are you going to have a Chris Paul or a Brandon Roy? This is your stop for AGM's first ever NBA Mock Draft where multiple users can get involved.
On the Clock: DONE!
Here are the important rules to remember folks:
1. Edit the page when you have made your pick so that it shows the player's name, position, school (or country), and below that, a paragraph to explain your reasoning.
2. As far as trades go, you can trade for picks, future draft picks (as in 2010 2nd rounder), cash, other players, rights to a European player, and of course, swapping draft picks. You must make your trade offers privately on message boards and BOTH of you have to agree, so no cheating!
3. Commenting: Heckle, praise picks, make immature jokes about balls, announce trades that have been confirmed, make fun of ESPN, if anyone wants to be Spike Lee that's fine, it's all just a mock draft anyway.
4. Once your pick is done, message the next user who is on the clock.
5. This is how the draft should go since we don't have as many users picking as we did in the NFL Mock Draft:
Monday: 1-10
Tuesday: 11-20
Wednesday: 21-30

The more picks are in, the more we are ahead of schedule, the better!

I think I've given you everything you need to know, so let the picks begin!
I can't believe I'm picking a player who is 15 months younger than me. With the first pick in the NBA Draft, the Chicago Bulls select Michael Beasley, Power Forward from Kansas State University. This pick was a no-brainer for me, even if the current GM has no brain
As a post player, Beasley can get it done at both ends of the court. He put up the points, scoring 26 points per game, first in the Big 12 and third in the nation. He can also rebound, leading the nation in total rebounds.
Some suggest going with hometown guy, Derrick Rose. Rose didn't have the type of year that Beasley had.
Here's another stat to wrap your head around, Rose isn't as good of a free throw shooter. Rose shot 71% for the season, while Beasley shot 77% at the charity stripe.
Beasley does have some off-the-court issues, but he should be able to clean up his act
Beasley is a big man that the Bulls have needed for years. The last time they got this first pick, they used it on Elton Brand. The former Bull averaged 20-10 on his way to co-rookie of the year honors. I'm not saying that Beasley will have that kind of success early on, but for a team that hasn't had a solid post player since Brand, he's the right pick.
The Heat select Rose, consensus top-2 pick, but have yet to release an official statement. Rose's camp is also mum; a trade may be in the works. Heat GM fatherscott weighed in on Rose minutes ago:
"Rose's successes and strengths are well-documented: fabulous NCAA tournament, leader of a great team, outstanding penetrator, blazing speed. In a league becoming ever-more point guard-focused, Rose's skills are a tremendous asset to any team. He's a tremendous player, that's all I can say right now."
The Suns will need a point guard ready to step in following next season when Steve Nash moves on. With O.J. Simpson Mayo not a true point guard, and with Leandro Barbosa now known by the name Leandro Barbusta, Bayless was the Suns best option here. Bayless has arguably the best combination of explosiveness and shot-creating ability of any guard in the draft. He is a solid offensive player, equally adept at hitting mid-range jumpers or driving through traffic to the basket. Bayless is not afraid to play inside, although at 6'3" is out of his element inside, he gets himself enough free throw attempts to balance off the occassional blocked shot or turnover. Defensively, he isn't strong enough to play against a taller SG, but is quick enough to handle the opposing PG. Bayless will learn for a year from one of the best in Steve Nash, and should be ready to take over the Suns potent offense in 2009-2010.
We're thrilled with the way this went. Rose had tremendous value and while being a great prospect, we're a bit concerned that Chris Paul-mania has taken over and everyone is projecting any good PG as the next savior of a team. In other words, we think he's a tad overrated. I'm seeing Jason Terry every time I see Derrick Rose.
We believe OJ Mayo is the best prospect in this draft and are thrilled to get him at pick no. 4. There's no question he has the skills. The desire is tops among his peers. His work ethic is being praised in draft preparation.
As for team fit, a Mayo/Wade backcourt is explosive. Neither is necessarily a point, but we have a lot of reservations about any of the "point guards" in this draft being true points. We now have three great players -- Mayo, Wade, and Marion -- and some good role players. We removed the human detritus Mark Blount from our payroll, picked up an extra pick and get a contract-year performance from Chris Wilcox (who we will then release cause he's not all that great).
OJ Mayo and Dwyane Wade will form the backbone of a team that will contend in the East for the next ten years, starting in '08-09.
Memphis already has that solid big man position in there, with the ever reliable Kwame Brown.

Alright, jokes aside, I think Gordon is a very athletic kid, averaged 21 points per game as a freshman with Indiana. He can definitely shoot while drawing plenty of contact, he is very aggressive and can go to the line 20 times. What probably dropped his stock was his poor stretch in March, mainly in the game against Arkansas in the NCAA Tournament.
He gets his teammates involved quite often, and if he improves his shot selection, then he can become a good player in this league. He and Rudy Gay can definitely become one of the top young duos in the NBA.
Alexander is a 6'8" athletic forward, capable of playing both the three or the four. With the Suns needing a replacement for the traded Shawn Marion. Only true weakness is a lack of a consistent outside shot, working with new Suns assistant Dan Majerle should go far in improving that aspect of his game. "We are very happy with both the trade and with out picks," said acting Suns GM Kelsdad. "Working closely with my counterpart in New York made the whole process a smooth and enjoyable one, and both teams have significantly improved themselves."
With Alexander and Mayo off the board it seemed practical for us to look towards the future, while also adding important front court depth. With Love's skill set and passing ability we feel that if Elton Brand opts out he can slide in next to Al Thornton who will start to move to the 3 this season. If Brand stays Love becomes our top Big Man option off the bench giving us a myraid of options in the front court. We have tracked Love's pre-draft progress and he has taken all the needed steps to be a success at the next level and we are happy to welcome him to the Clipper fold.
When asked about the pick Stan Love commented: "We will be discussing a trade to another team soon with Mr. Gordon, Mr. Baylor and other GMs. We don't believe it is in Kevin's best interest to start his career with the Clippers; even though we love Los Angeles.
In an official release from the Bucks, GM Coreyisarealboy had this to say about the pick:
"Defense was a top priority for us heading into the draft. Though Westbrook is kind of a 'tweener guard, we were extremely impressed by his ability to defend both guard spots. We realize he needs some work in the half-court game and becoming a full-time point, but we felt too encouraged by his tremendous athleticism and upside to pass up the opportunity to add a talent like this to the Milwaukee Bucks organization.
We feel that with some seasoning, Russell can become the point guard of our future and see him as a terrific compliment to Michael Redd. We are extremely pleased to welcome Russell Westbrook to Milwaukee."
Word out of Bucks' Draft HQ is that they are "determined to add another first round pick" and are offering a package of any number of current players, their second round pick, and future first round considerations.
Lacking a true big man, Lopez seems to be a decent fit for the Bobcats. He and Emeka Okafor could be the 2 stars to look out for. He's a reliable rebounder, a good scorer, and his shooting from the foul line for a center is quite good.
Of course, the Bobcats front office is looking for an experienced big man and is willing to make a deal to give away Lopez for an Antonio McDyess type of big man.
With plenty of defense from the 4 and 5 spot and the 1-3 spots all but locked up the Nets where looking to add a scoring big with toughness up front. Speights averaged 14.5 points with 8 boards a game last year on a ridiculous 62% shooting. There are questions out there about his motor but with other options including Darrell Arthur (who he outperformed and has similar questions) and Anthony Randolph (who's rail thin) the Nets feel confident that Speights in the best choice here.
John Hollinger has him rated as the 4th best prospect overall which made them also feel better about the selection.
The Nets had considered trading the pick and still may make some moves involving their 21st pick as well as Vince Carter and some of their younger players like Marcus Williams in hopes of getting some cap space to enable Jay-z to lure Lebron here in 2010/2011 or other talent.
In an official release from the Bucks, GM Coreyisarealboy had this to say about the trade and pick:
"First of all, we here at the Milwaukee Bucks organization would like to thank Pacers' GM SSreporters for making the trade promptly and professionally.
As for the trade itself, we are very happy to receive a talent like Jamaal Tinsley on board. We believe that he can be a valuable piece of this organization, as well as a veteran leader for our young stars.
What we really were after was the 11th pick and Danilo Gallinari. We addressed a need for an athletic defender with our first pick and worked really hard to be in position to pick up what we believe to be an extremely talented small forward. Though he is still unproven defensively against NBA talent, we feel that his intelligence and ball-handling skills for a 6-9 19-year-old swingman were impossible to pass up.
We are absolutely ecstatic to welcome Danilo to the Milwaukee Bucks organization and feel we've made strides, with both our picks thus far, in not only rebuilding but also creating a team that can contend immediately."
The Bucks certainly have some talent in their starting lineup, as raw as it may be. Alongside developed veteran leader Michael Redd at shooting guard, they will lineup Andrew Bogut at center, Yi Jianlian at power forward, Gallinari at small forward, and it looks like, with the trade of Mo Williams, Russell Westbrook will be given the point guard position.
Word is the Bucks are still shopping either Bobby Simmons or Desmond Mason for extra help in the front court, though it looks like their draft day is complete, having dealt away their second round pick.
To start, I will not deny I have become a trade whore. This is my 3rd draft day trade.
A summary of the transactions:
1) Minnesota trades the 3rd pick to Phoenix for the 15th pick and Alando Tucker.
In typical Minnesota Fashion they trade away a first round pick for a player they overvalue, but this time, they actually get a first round pick in return. At the very least, I think Tucker will be an upgrade over Brewer.
2) Minnesota trades the 15th pick, Corey Brewer, and Sebastian Telfair to Portland for the 13th pick, Joel Przybilla, Jarrett Jack, and the 33rd overall pick.
Then, the Wolves trade back up by swapping picks and players with Portland. Telfair and the 15th for Przybilla and the 13th seems like a shitty deal again, but Telfair plays about as poor as his contract was structured, and Minnesota needs a Center that actually deserves some playing time in the NBA, plus I never wanted the 15th pick, I wanted a pick around 12 to land Augustin, but SSR wasn't budging at that point. Long story short, Minnesota moves up, gets a center, and gets rid of a piss poor player and contract.
3) Minnesota trades Jarrett Jack, cash, and their 2009 first round pick for D.J. Augustin (drafted 12th overall).
This trade works out really well. I get 2 picks in the first round this year, the franchise's PG of the future, and get a good SF that will be better than Brewer or Tucker (see below). I get Augustin does not have the perfect body mold for a PG, but I don't care. He's led 2 good teams in College, and has proven, at least in my opinion, that if he can bulk up a bit, he'll make a good PG for years to come.
I get it. Alando Tucker is not the Small Forward of the future for the Wolves. It was originally supposed to be a move for an upgrade over Brewer. I wasn't counting on being able to pick up a SF in the draft, as Augustin was my target.
Since SSR wanted a pick in 09 for Augustin, I was free to pick up Rush. Rush was an instrumental part of Kansas' run in the NCAA tournament these two past years.
This draft has been great for the Wolves. They added a new PG in Augustin, a new C in Przybilla, and a new SF in Rush. With Jefferson as the PF and McCants at SG, I think the wolves are set for the future.
He's big, he's huge, he's a very smart basketball player, and he's the big man the Warriors need if they want to win 60 games and still miss the playoffs. In his last season he shot 60% from the field, Hibbert's soft touch around the rim is vital, and his rebounding is what the Warriors need. Hibbert is also a good defensive presence, mainly his ability to block shots.
Scoring in the paint is pivotal, and Hibbert brings that as well as a passable mid-range jump shot for someone that is 7'2. I mean, he's 1 of 1 from three point range.
The only concern I see is his foul trouble, but nothing more.
Lopez isn't really an exciting pick, and he's more of a "need" pick than a best player available. We've got a glut of wing players (Roy, Webster, Jones, Brewer, Outlaw), which really leaves us thinking a backup center to Oden (now that we unloaded Przybilla's hilarious deal) or a point guard. Between Blake and Rodriguez (and I don't remember, but I think Rudy Fernandez can spend some time there too), we think the point is covered, so we're looking big man. Rather than deal with a project like Koufos, Ajinca, or Jordan, we'll grab Robin Lopez here. We like Lopez's hustle and think he'll provide a spark off the bench. He won't be asked to score -- ever -- he simply needs to get in there, bang around for a bit, grab some rebounds, and get out.
The real win for Portland on draft day was dumping our only burdensome contract. We also managed to pull in a player we think will be excellent (Brewer) and unload another young player who we weren't going to re-sign anyway (Jack).
Arthur adds a defensive and power presence to the Sixers rotation. Mo Cheeks has already turned the extreme athletic talents of Andre Igoudala and Thaddeus Young into a legit force in the NBA and now is his turn with the potentially disappointing Arthur. GM Ed Stefanski said that the 76ers would be unafraid to take risks and Arthur represents such a step, with the potential to be the next Antonio McDyess. With guys like Samuel Dalembert around him, Arthur appears to be in the ideal situation to succeed in the long run.
Green is a 6'10" combo 3 & 4 with dynamic scoring and rebounding ability. A long wingspan gives Green an advantage under the offense and defensive glass, he can make a play even if he gets beat off the ball. He will immediately contend for a starting spot with Toronto and it shouldn't take long for him to be one of the main offensive options for the Raptors.
Thompson is a 6'11 power forward who can give the Zards a much needed physical presence. He has a strong body, more importantly he can score inside, something the Wiz need badly. The Andre Blatch experiment is not panning out, and no one knows how Eton will be once he returns. A new big will do the Wiz well.
Not going to say much here, but this team is already a contender, and taking a project at PF is not going to be an issue. He'll be a good player to work on to help develop more talent around Lebron, and might end up being a good starter. There's not a lot of reliable players at this point in the draft, so I just picked a position that the Cavs could use some assistance with and went with a player there.
We desperately tried to trade up into the #1 spot but were unsuccessful.
This team, as talented as it is, has two glaring holes to fill; a pure point guard, and an infusion of talent, youth, and health at the 4 and 5 position. Allen Iverson has said publicly watching the Boston Celtics win a title playing unselfish team ball with their three superstars and a cast of role players was enlightening. Will this translate to AI dishing out more assists than ill advised shot attempts or 15 second dribbling exhibitions? Who knows. Whomever we add better add some defensive toughness and intensity. We need interior scoring and D. We also need a legit pure 1.
So this choice is dicey.
What tips the scales in the direction we're going is the frailty and age we have at power forward and center. Marcus Camby is in the twilight of his career, Kenyon Martin is a huge underachiever who rarely plays long stretches without injury, and Nene has missed huge chunks of playing time throughout his career. So, with the #20 pick in this year's NBA Draft, the Nuggets select J.J. Hickson from North Carolina State. At 6-9, 240, the 19 year old Hickson has an NBA body already and should add a much needed dose of toughness in the paint. He's an inconsistent scorer but is a fierce rebounder and is arguably the strongest player in the draft. He has tremendous athleticism and comes with huge upside. He won't start right away but will develop behind Camby, Martin, and Nene for a couple seasons. He should be able to step in when Martin's gaudy contract mercifully expires in 2011 and Nene's expires in 2012. This pick is hedge against the future turnover we expect from this enigmatic roster.
Randolph Averaged 15.6 pts 8.5 boards and 2.3 blocks a game. Those are numbers that aren't shabby at all. While we considered drafting a wing player to backup Carter and Jefferson, Randolph just had too much potential to pass on here. We considered taking him at 10, but given his slight frame decided to go with Speights. For now we'll hopefully play him on the wings at times and as he adds weight we hope he'll turn into a Chris Bosh type player.
He's a project, but with our other positions solidified we can afford to gamble on a prospect with an extremely high ceiling.
The Magic have a need for some strength up front to backup Dwight Howard, but they also need a bigger guard to put next to mighty mite Jameer Nelson. CDR is a proven winner who can take people off the dribble, has a great midrange game and can defend. What more can you ask for?
Other considerations were Hibbert and Kofous, but the we decided to go with the player who we felt was a better nba prospect.
This team has but one pressing need…shooting guard. Carlos Boozer, Mehmet Okur, and Andrei Kirilenko are manning the front line very nicely while Deron Williams has developed into a top three point guard. But their only true weakness is outside shooting, something the project known as Nicolas Batum may eventually fill. He is a great athlete with huge upside, a calculated risk the Jazz can afford to take. He's been compared to Brandon Roy and if he turns out half as good he'll be a steal this late.
What more can I say? He's a great spot up shooter, he's a defensive stalwart, something the Sonics have lacked for years. In his freshman year he set an NCAA record for steals by a frosh with 89, and with the possibility of Luke Ridnour being trade bait, I could see him as a replacement.

Oh yeah, he was the hero for Kansas in the national title game and won Most Outstanding Player, that's all the convincing I need. I'm surprised he got passed up by many of these teams.
He'll beat you on the post up, he is a very strong player, and most importantly, his jump shot is great. One of the more underrated players in the draft, I expect him to be a 6th man off the bench for Houston, or maybe even competing with Luis Scola for forward position.

The only problem I see with him is his speed, while he can stay out on the floor long, Anderson needs to be faster in a much quicker NBA world.
"Okay, now you're R.C. Buford, GM of the San Antonio Spurs, and you're at the draft. You've won 4 championships since 1999, but you just lost to the Lakers in the Western Conference Finals in 5 games. You have a good core of players who do the little things you want to see out of a champion, but the average age of your roster is approaching my age. And that's a very bad thing. So you have to get younger here, and most of the good, obscure foreign players are taken. You even thought about taking Ryan Anderson, an American, but he's already gone. Then, when all hope seems lost, you scan the list of players drafted and fail to see Kosta Koufos' name. You can't believe he fell this far; he's young, he's big, and he's a Greek national, fulfilling your requirement to draft international players with every pick. Basically, you see that there's nothing but tremendous upside potential here... You must pull the trigger on this pick."
Thanks to Paul Allen and his deep pockets, we nab a guy who has been considered pre-injury a top-5 talent. We'll give him a year to rehab and then he enters the mix while we have to make decisions on some other wing guys after 08-09 (like Webster and Jones). It was a toss-up between him and DeAndre Jordan, but since I went for Robin Lopez earlier, it's worth rolling the dice on Walker here.

"While in the Euroleague he was a pretty good shot blocker, his defensive skills and rebounding are very good. His jump shot needs a little tweaking as well as strength, but what I like about him are his intangibles, I rate him highly on my big board, yes I have a big board, kiss my Duke (bleep) Mel Kiper. Sorry about that, anyways, I believe he has a tremendous upside, and will be a big star in this game."
There's a good chance that Rasheed won't be in a Detroit Piston uniform next year, and I think that the quicker they can get him out of Detroit, the better. I feel the need for a power forward to replace him. I don't think there's a better fit than 6 foot 9, 250 pound Indiana Hoosier, D.J. White. Unlike Rasheed, White is both a rebounder, and a scorer. He's not afraid to get in the paint and sacrifice his body for a rebound, and he can take an elbow to the face, as well. In 33.5 minutes per game, White scored an average of 17.4 points a game, plus his outstanding average of 10.3 boards a game. He may not be a big name like other incoming big men Kevin Love, Brook Lopez, Roy Hibbert, and Joey Dorsey among others. But I feel White is the right guy out of the available players. Not only would the Pistons get a great young'un, but they could get alot in exchange of Rasheed Wallace. This team can already play with the likes of the San Antonio Spurs, LA Lakers, and..pretty much every team in the NBA. But if they can get rid of the loudmouthed, and whiny ego of Rasheed, they could make even bigger strides in '09. I say take a shot at White.
Lee is a physical player, gets his teammates involved, has one of the best free throw shooting percentages among the players in the draft, and I like his defense along the perimeter.

PJ Brown and Sam Cassell are probably going to retire, so he could come off the bench as a key role player.
Trades
1. Alando Tucker and the Suns' 15th pick for the Timberwolves' 3rd overall pick.
2. Derrick Rose and Mark Blount for Chris Wilcox, the 4th pick from the Sonics, and the 2009 first round draft pick.
3. Sebastian Telfair, Corey Brewer and the 15th pick for Joel Przybilla, Jarrett Jack, and the 33rd and 13th picks.
4 Jamaal Tinsley and the Pacers' 11th pick for Maurice Williams, Charlie Villanueva, the Bucks' second round pick in 2008 and the Bucks' first round pick in 2009.
5. The Timberwolves' 2009 first round pick, cash, and Jarrett Jack for D.J. Augustin (drafted 12th).
Ad blocker interference detected!
Wikia is a free-to-use site that makes money from advertising. We have a modified experience for viewers using ad blockers

Wikia is not accessible if you've made further modifications. Remove the custom ad blocker rule(s) and the page will load as expected.