At the start of the 2007 season, many were claiming that
Brett Favre
had made a mistake choosing to come back and play one more year. There was no denying he was once a great player, one of the best QB's to ever play the game -- but it was common belief that he didn't have it in him anymore. He was throwing too many interceptions as evidenced by his 2005 and 2006 campaigns. In those two years he threw 38 touchdowns, versus 47 interceptions. His QB rating over that two year span was 71.8, the lowest two year span of his career, and it spawned speculation of his impending retirement.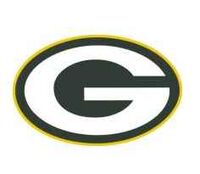 Favre flirted with the idea, all the while hinting that he didn't appreciate the Packers' brass' lack of enthusiasm for surrounding him with playmakers. Sure he had Ahman Green, but his starts were inconsistent due to injury. Donald Driver was always there, but no one would ever mistake him for a big time number one receiver. Javon Walker flashed some brilliance in 2004, but he then proceeded to miss the entire 2005 season with an ankle injury.
After attempting but failing to acquire Randy Moss and several other high profile players, Favre apparently felt that the Packers were at least trying to surround him with quality players so he tentatively returned for what would turn out to be his final NFL season.
Heading into the 2007, hopes were high in Green Bay because hey, it was Green Bay -- and anytime Brett Favre was your QB, no matter how past his prime he appeared to be, you still had a chance.
Packers fans would not be disappointed.
Many different factors went into why the Packers had such a successful year and the up and coming defense was arguably the most important one. Led by the veteran cornerback duo of Al Harris and Charles Woodson, ever improving young linebacker A.J. Hawk and Packer mainstay linebacker Nick Barnett, the Packers finished the season ranked 11th in total defense. The defensive line, anchored by Aaron Kampman was also a constant problem for opposing offenses. The defense would rank 6th in points given up per game with 18.2.
Another major reason for the Packer resurgence was rookie running back Ryan Grant's emergence as a capable compliment to Favre's rediscovered passing abilities. On just 188 attempts Grant would win his way into the hearts of Packers fans and fantasy waiver wire whores alike, rushing for 956 yards and 8 TD's (averaging 5.1 yards per carry).
Oh, and
Brett Favre
didn't have a bad season either. A strong case could be made that Favre's 2007 season was the finest of his career -- with him passing for 4,155 yards and 28 TD's (with just 15 interceptions). Even more impressive was his 66.5 percent completion percentage, the best that he has ever had to date. Favre looked youthful surrounded by the many youngsters on offense and more importantly, he looked like he was having fun playing football again. Such a thing is key for someone who went their whole career giving NFL Films A+ comedy material whenever he was miked up during a game.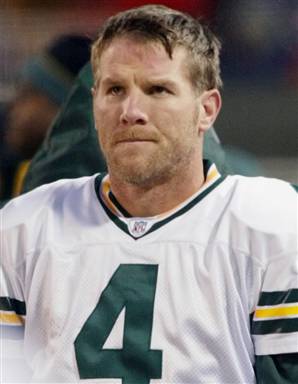 The Packers would lose just 3 games during the 2007 season and seemed destined for a fairy tale showdown with the, until then, unbeaten New England Patriots in the Super Bowl. As with many things in life, things didn't turn out how everyone wanted (well maybe they did in regards to the Patriots losing..) and the Packers would fall to the soon to be world champion New York Giants in a thrilling, chilly overtime NFC Championship game. Both the new, improved Favre and the old and graying Favre would show up for the Championship game, with the aging Favre being the victor in regards to his performance. He looked cold, sore and out of it at times during the game and the second of his two interceptions would clinch the Giants winning OT field goal. Exit stage left, Favre.
At the end of the season, after much speculation -- Brett Favre would retire from the game of football after 17 years of Hall of Fame performances and entertaining clips and highlights. All of Wisconsin (and to a lesser extent John Madden) was floored and distraught by the news. Many thought he would be back but up until the present day, it appears to be not so. It would appear we have seen the last of Brett Favre, sans Madden appearances.
With the exception of the Bubba Franks and Corey Williams departures and Brett Favre's retirement the Packers team remains relatively the same. The bad thing is that they have an inexperienced quarterback set to try and fill in Favre's shoes in Aaron Rodgers. He's thrown less than 60 regular season passes and it's really anyone's guess how he'll turn out. It's not easy filling in Brett Favre's shoes and the Packers didn't make it any easier by drafting Brian Brohm, a very capable quarterback out of Louisville in the second round. Had Brohm entered the draft last year, it was likely he could have gone number one overall. However, even though he had his best year statistically his senior year, his team failed to compete. Add to that a poor combine performance and you have yourself the reason why he fell to the end of the second round, no matter how silly it may seem.
As if Rodgers life wasn't hard enough preparing to take the reigns in the capital city of football and a skilled young rookie behind him on the depth chart, the Packers decided they needed yet another QB and took Matt Flynn in the seventh round. Talk about getting insurance. While Flynn isn't really considered a threat for the starting job, it is a head-scratcher on why the Packers brass decided to completely shatter any confidence Rodgers may have kept in the wake of Favre's retirement and reports of the Packers impending demise.
Poor decisions aside, there has been a Favre backup who has gone on to have a fantastic career: Matt Hasselbeck. While he didn't take over the QB job in Green Bay, he did become a three time Pro Bowler for the Seattle Seahawks. Obviously, he's accomplished most of this through hard work and skill but you have to wonder just how much Favre taught his young protégé in the two years he mentored him. Rodgers has had three years to tutor under Favre and to think he hasn't learned a thing or two would probably make you incorrect.
Having sat on the Packers bench the past three years may have caused people to forget about Rodgers' skills. I know he hasn't started in a while, but the kid's good! Unless he's been doing absolutely nothing on the sideline the past three years (See: Jared Lorenzen), I think he should be a pretty good QB. I also don't think Favre is the type who would let him slack off. Joke around and make fun of him? Yes. Sit by and watch him not study and work hard? Absolutely not.
Cue Rodgers' college statistics!
Year
Team
Comp.
Att.
Comp. %
Yards
YPC
TD's
INT's
2003
Cal
215
349
61.6%
2,903
13.5
19
5
2004
Cal
209
316
66.1%
2,566
12.2
24
8
T o t a l s
424
665
63.8%
5,469
12.8
43
13
Not bad for someone who's supposed to run the Packers into the ground. If Rodgers can keep his dignity after the draft fiasco the Packers had and focus on playing solid football, he has the talent around him to succeed. Veteran wide receiver Donald Driver is returning for his 31st season and 2007 breakout star Greg Jennings will be back as well. Rodgers will have the opportunity to start fresh with rookies Jordy Nelson and Jermichael Finley. Tight end Donald Lee looks ready to be the number one tight end after an impressive 2007 and rookie sensation Ryan Grant looks ready to continue making huge contributions via the running game.
The offensive line, which also remains relatively unchanged looks to protect Rodgers as they did Brett Favre last year, in which they surrendered a mere 15 sacks for the entire year. The good news is that Aaron Rodgers will be in an opportunity to succeed. The bad news is that every start, hell, every pass will be analyzed under a microscope both locally in Green Bay and nationally. If he can ignore these distractions and play to his skill level, he should be fine. If he plays QB like Aaron Rodgers rather than trying to play QB like Brett Favre, he'll be fine.
As much as I disagree with the decision by the Packers front office to take two QB's in the draft to back up one who has yet to play more than seven games, they did cover their ass quite well. Instead of pinning their hopes of a Brett Favre successor on one QB they decided to give themselves options. While this will work out should Aaron Rodgers falter, it's going to be a slippery slope. It has QB controversy etched with a jagged knife all over it. The decision is either going to work out and one of the three young quarterbacks will grow and become the Packers new franchise QB or it will backfire in their faces and at least two will have started different games before Week 8. A media frenzy would then commence.
The best thing for the Packers to do is keep the job as Rodgers' to lose. By the end of the pre-season, pick one of them and stick with it for better or worse until you know what you have. If they can stay away from the pitfalls of having too many intriguing options open at all times, they should be just fine. If not, you're going to be hearing a lot of about the Packers starting quarterback 'job' this coming year.

<pollembed title="Who do you think should be the starting QB for the Packers this coming season? (2008)"></pollembed>
Ad blocker interference detected!
Wikia is a free-to-use site that makes money from advertising. We have a modified experience for viewers using ad blockers

Wikia is not accessible if you've made further modifications. Remove the custom ad blocker rule(s) and the page will load as expected.