The Cleveland Browns came out of nowhere in 2007.
That's it. That is the only way to describe their 2007 season. I don't care where you're from (with Cleveland excluded of course), you did not predict they would be as good as they were. Sure, their defense had it's moments … but compared to the abysmal 2006 campaign, it wasn't half bad.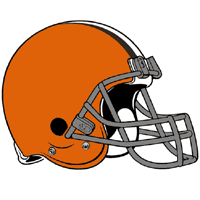 Starting off, it's impossible to talk about the Browns and not talk about their QB situation. Brady Quinn was set up to be the QB of the future after he was drafted 22nd overall (and consequently shot 10 times after every first round pick by ESPN during the draft). Charlie Frye solidified this idea in his horrific Week 1 performance. However, Week 2 was still too early to throw the Notre Dame rookie into NFL action. At least according to Romeo Crennel, and I absolutely agree with him.
To go on a tangent, I would like to express my fondness for Romeo Crennel. Yes, being a Patriots fan I'd come to love him more than most -- but you have to respect someone who in the face of being fired, led his team to a performance that can only be described as… well, very well coached. Don't even start about the defense, nobody could have turned that squad into a respectable unit. Sure, the Browns had some breakout stars surface in 2008 (See: Derek Anderson) but we can finally come to a conclusion on one thing: Romeo Crennel is a fantastic football coach.
It's a topic for another day and another article, but sometimes great coaches are put in impossible situations (See: Bill Belichick in Cleveland, Steve Spurrier in Washington, and dare I say Bobby Petrino in Atlanta? [Just kidding, he was just a quitter]) and we are entirely too quick to judge on their merits as a coach. I don't care if Vince Lombardi was the coach of the 2007 Miami Dolphins, they weren't getting anywhere near the post season.
Derek Anderson started Week 2 against the Bengals and never looked back. Although it's interesting that starting Week 14, when the Browns needed him most in order to make the playoffs -- he couldn't keep up his standard play. Was it that defensive coordinators finally had enough film to counter him? Or was it that he just crumbled under the pressure of leading an NFL franchise, one that had been the laughing stock of the NFL just a year earlier, to a playoff berth? The answer to that question won't really be answered until 2008 but I for one believe that the whole thing put the Browns in an impossible situation (especially in regards to the mass media).
Do you not re-sign Anderson, have him to go on and continue his success and once again return the Browns to the lower class of the NFL? What if Brady Quinn turned out to be a bust? Would Cleveland ever recover?
Or do you sign Anderson, hope he continues his breakout performance from last year and hope Cleveland fans aren't calling for his head and cheering for Quinn to start mid season? Isn't that a coaches nightmare? A QB controversy in a situation like this?
No matter what will turn out to be the correct choice, (the Browns chose the latter) I'm sure many NFL teams would kill for a proven QB such as Anderson and a potential superstar such as Quinn to both grace their depth chart come pre-season, so there's no need to focus on that as a potential fault at all.
Every team has an Achilles heel and the weakness for the 2007 Browns was easily their defense. During the first half of the year, the Browns let up a horrific 30 points per game. During the last half they at least got it down to league standard, letting up a respectable 24 points per game.
Unfortunately, the off season saw the departure of Leigh Bodden, a promising young corner who signed with the Detroit Lions. The off-season was not wrought with disappointment however. WR Donte Stallworth, DT's Shaun Rogers and Corey Williams both signed with the new-look Browns.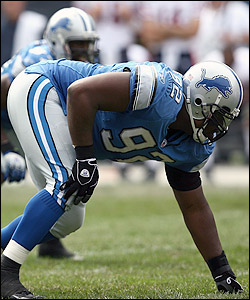 RB Jamal Lewis, who had a resurgence of sorts in 2007 isn't getting any younger (he's fast approaching the magical RB age of 30) however he still provides a capable running back in what is largely a passing offense. With not many picks in the 2008 NFL draft, the Browns will likely have to wait until next year for their heir apparent in the backfield. Jason Wright will be left to spell Lewis and although he doesn't have breathtaking speed, he is a suitable compliment to Lewis' power.
With no picks until the fourth round, the Browns are obviously hoping the free agents they signed will be worth basically their entire 2008 draft. Under achiever Shaun Rogers takes nothing off the table in terms of the Browns defense and should improve it greatly. Donte Stallworth will prove an excellent compliment to Braylon Edwards and Kellen Winslow in what could prove to be the best WR1-WR2-TE1 trio in the league. Edwards and Winslow should continue right where they left off in 2007, and establish themselves as elite players at their respective positions.
If the Browns' secondary can limit game changing mistakes and Jamal Lewis can continue his steady, powerful play, the Browns should get what they just missed out on in 2007: A playoff bid.
Up next: The Detroit Lions
Ad blocker interference detected!
Wikia is a free-to-use site that makes money from advertising. We have a modified experience for viewers using ad blockers

Wikia is not accessible if you've made further modifications. Remove the custom ad blocker rule(s) and the page will load as expected.