Welcome to Stiles 02520 Daily Weeklybeginningday Column:
"Sportsune Cookie" - Stiles is... busy, please leave your message at his place of business...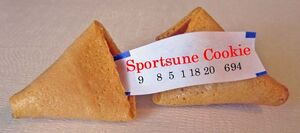 The Following is a case of the Mondays combined with some four-twenty celebrating...
The Sportsune Cookie Logo moved up a little bit yesterday. Wonder if anyone noticed...
Warning: Read the following at your own risk. Possible Probable side effects include thinking, and wishing, and hoping, and praying...
Today's Weather: 85% invincible, 10% AGM focus, 27% material...
Cumulative Cookie
This is a cumulative effort today folks. Add one of your thoughts below.
Rules: Sports related, as many thoughts as you want, keep 'em short, and if your name in on here you better add your thought because I'm calling you out!
Albert Pujols is the best hitter in baseball PERIOD -Dandrew
Bronson Arroyo is now 3-0 (I'm just sayin'); yeah, I post the random thought on here while everyone talks about the NFL draft and NHL playoffs and the NBA playoffs, and whatever people care about in sports... -Romiezzo
There will be blood, Penguins fans... - JuTMSY4
Fire John Carver! - SSreporters
I've got my broom ready. Time to get rid of the Blues. - SSreporters
Dear Tim Ruskell, please don't draft Mark Sanchez. - SSreporters
(Tyrone Briggs Thought)
(Davis21wylie Thought)
(Behbigben15 Thought)
The Packers will trade down at Number 9. - Cheezer
You never know what TT will do... - Cheezer
Hey, my daily recommended allowance of Sportsune Cookie keeps coming without a fortune in it! - M.S.
I'm seeing the Dalai Lama in 2 weeks, so I have that going for me - Rawbeezeitz
...Which is nice. - Cheezer
I took a shot at the flightless ones, I would expect nothing more back. -Pittsburgh Gunny
(LASportsblog Thought)
(Tmil42 Thought)
(Oh No Romo Thought)
Chris Kunitz is a cannon ball. Chants of "GO HOME FLYERS" will fill the Igloo on Thursday night. -Steel Town
(Crackajg Thought)
For a team that has done so many head scratching things, the Phils did a bang-up job with Harry Kalas' tribute Saturday! - Sj
(Deutscher Thought)
Throw your thoughts out there folks. Your shot to get on the Cookie!
Preemptive Maneuvers
A special shout-out to Cheezer and Romiezzo who take time every day to not only read the cookie, but edit the unobvious, somewhat "accidental" accidents. Thanks guys...
It is as if Romi and the Cheddar already read today's Cookie before it was published. They both sent me gifts and Romi left a message about the next section and the Homer of the Day articles. Thanks for the support guys...
Homer of the Day
Romiezzo is slacking with his Homer of the Day article series. I'm not sure if he needs any help, but if anyone wants to offer their services then let him know your services are available...
Recruiting
Let's get AGM flowing some more. Write more people and invite friends to read your stuff. Maybe they'll see something that interests them from someone else, as well. The talent is here, let's build on it. Get those opinions flowing!!!
Post-emptive Maneuvers
Alley-Hoop
Ray Allen pulled out another game-winning shot from his bag, as the Celtics buried the Bulls in a crucial game two in the Garden. Falling behind two games to none going back to Chicago was a non-option for the Celtics. With only two-thirds of the Big Three, they Celts are even now even in the first round series. The Spurs also evened their series with the Dallas Mavericks...
Hot Ice
The Boston Bruins are on fire. They continue to flat out own Montreal. The blow-out continued north of the border. Boston rolled to its third win in as many games. It wasn't all bad for the neighbors of the north. Calgary grabbed its first win of the series against the Blackhawks. The Capitals finally won a game against the Rangers. Simeon Varlamov held a shut-out and Alexander the Great's under-study added two goals of his own in the four score lockdown in the Bigg Apple...
I hope everyone else enjoyed four-twenty as much as I did...
Ever Wonder?
Do professional athletes get the traditional "Mondays" or do their "notfeelinglikeworking" days come at a different point of the week?
Tossing Pennies
Is LeBron James better at basketball than Alexander Ovechkin is at hockey? Is Albert Pujols better at baseball than Larry Fitzgerald is at football? Who is the best at their sport?
Personally, I'm torn between naming Wayne Gretzky or Jerry Rice the top honors. I limit myself to only the four major sports. Basketball is judgmental and baseball has always had its debates on "the greatest player ever." Rice is (in the eyes of most fans) the best football player of all-time, but nobody has ever come close to dominating a hockey game like the Great One. Gretzky gets my vote here...
WTMF Sports
Channel Manny Presents:
W.T.M.F. Sports with your guest-host, DAndrew...
Brought to you by The Bad News Bloggers...
"From outside the press box"
Reporting on today, somedate in 2009...
02520 - "Oh those Mondaze..."
The Adventures of ManRays
Today's "Ray of the Day" is "Rays off Day"...
On Deck - After a much needed off-day and day of recuperation before a road trip to the other side of the country. Monday kicks off a three game set in Seattle, followed by a stop in Oakland, and finishing out with Minnesota before returning home to finish out the month...

Go Rays!
10
Reliant Stadium
Ford Field
University of Phoenix Stadium
ALLTEL Stadium
Georgia Stadium
Qualcomm Stadium
Louisana Superdome
Raymond James Stadium
Pro Player Stadium
Sun Devil Stadium
Congrats to Tmil42 for correctly identifying yesterday's ten, "And I think the 10 are the last 10 NBA Finals MVPs"...
A Picture is worth 1000 Hands in the A-IR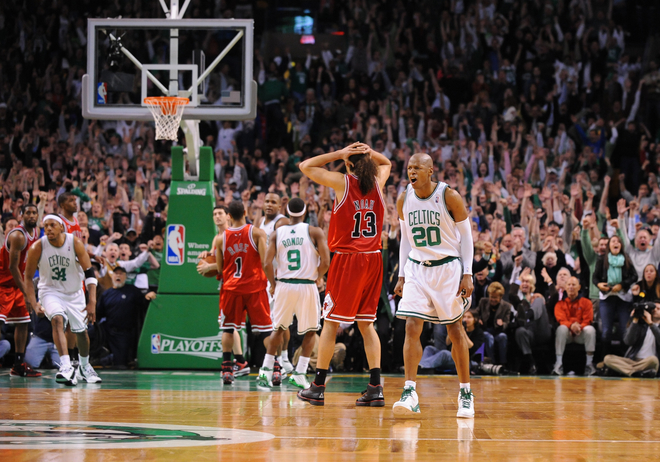 Time Warp
There is a Brand of Yost. Even though the latest works have not been added in seven months, eleven days, and counting...
Answering the Questions
ATQ - "I'm the first to comment today... what do I win?" asks the Legend of 02520...
Well, by the looks of it, a few pluses. (And yes, I did log back in just to add one more to the total)...
Notes From Apostrophe
Wondering "Why the fack am I still awake?"
What ever happened to the use of the term "fack"?
Ah, fuck it...
As always, leave 'em below...
Disclaimer: Written as always in IMO font...

Template:Sportsune Cookie Template
Ad blocker interference detected!
Wikia is a free-to-use site that makes money from advertising. We have a modified experience for viewers using ad blockers

Wikia is not accessible if you've made further modifications. Remove the custom ad blocker rule(s) and the page will load as expected.