Sure, some of next years great games landed themselves on Sunday and Monday night football, but does that really mean they can be classified as the Game of the Week? For no particular reason, I will choose a game of the week for all 17 weeks of the upcoming NFL season and then explain why it shall be so -- all the while pretending that this is important. You will find no feel good predictions about teams that may or may not be good here -- only cold, hard, solid facts about teams that we know will be great, barring key injuries and/or a massive collapse. Enjoy!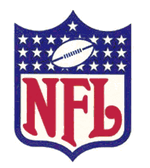 Week 1: Dallas Cowboys @ Cleveland Browns
The Cowboys, regardless of their unimpressive performance in last years playoffs, kick off their season in a west coast daytime game which most certainly looks to be the best of the week. Cleveland will also be the trendy sleeper pick for next year… write it down.
Week 2: Philadelphia Eagles @ Dallas Cowboys
While everyone's sleeper for next year may be Cleveland, for better or worse, my sleeper is going to be Philadelphia. Yes, they play in the uber-NFC East and the division is so stacked it often makes my head spin… none-the-less, barring a complete collapse in the draft, the Eagles should be perfectly capable of yet again making a run for the divisional crown.
Week 3: Jacksonville Jaguars @ Indianapolis Colts
Two playoff teams in the first divisional clash of the season? Sign me up! Will Indianapolis continue to dominate the AFC South title, or will Jacksonville claim their spot as a contender for the next couple years with a divisional victory? The first part of that answer will be answered with this game.
Week 4: Washington Redskins @ Dallas Cowboys
Yet another divisional match up between two of last year's playoff teams. The Redskins have a realistic chance of winning the NFC East, yet so does every other team in the division. If you haven't heard, the NFC East is quite competitive.
Week 5: Pittsburgh Steelers @ Jacksonville Jaguars
A rematch from the postseason on Sunday Night Football? You mean to tell me they actually picked a decent football game to be broadcast? Weird!
Week 6: TIE: New England Patriots @ San Diego Chargers, New York Giants @ Cleveland Browns
The first tie of the year. I just couldn't seem to choose which game should get the honors, so I decided to give it to both of them. Plus, if I picked the Pats game I would probably have been labeled a rabid homer. Seriously though, Pats/Bolts is yet another playoff rematch and Giants/Cleveland just has a fantastic ring to it. Barring a Browns collapse, which unfortunately tends to happen with most trendy sleeper picks. This should be a great game. I think the Browns are for real, though.
Week 7: Seattle Seahawks @ Tampa Bay Buccaneers
In what could have been a playoff match up last year, we have the front running NFC West Seahawks taking on the defending NFC South champion Buccaneers. To put it simply: Game of the Week material.
Week 8: San Diego Chargers @ New Orleans Saints
Sure, the Saints failed to make the playoffs last year -- but are you going to tell me you wanted want to see this match up against two of the league's highest caliber offenses? If you said no, than your lying.
Week 9: TIE: Dallas Cowboys @ New York Giants, New England Patriots @ Indianapolis Colts
The second tie of the season! A rematch of the NFC divisional game between the Boys and the G-Men and a match up of what could have easily been the AFC Championship game. Something is telling me all four of these teams are still going to be relevant come Week 9, you can call me crazy if you'd like.
Week 10: Indianapolis Colts @ Pittsburgh Steelers
The Steelers were a play or two away from getting past the Jaguars in last year's wild card round. The Colts, just a play or two away from defeating the Chargers in the divisional round. Together, they make a great Week 10 match up.
Week 11: San Diego Chargers @ Pittsburgh Steelers
Are you beginning to see a pattern here? How is it wrong to pick many of last years playoff teams as this year's Game of the Week winners? Doesn't this make more sense than banking on some no chance sleepers?
Week 12: Washington Redskins @ Seattle Seahawks
Yet another playoff rematch. Am I feeling bad about it? Absolutely not. At the beginning of this year, would you watch these two teams duke it out on Monday Night Football or would you rather watch the Cardinals/Ravens game?
Week 13: TIE: Seattle Seahawks @ Dallas Cowboys, Indianapolis Colts @ Cleveland Browns
I've got a lot banking on Cleveland being for real this year, but I believe I'll be correct. Seahawks and Dallas during Week 13 should give us a good look at who's the elite in the upcoming NFL playoffs.
Week 14: New England Patriots @ Seattle Seahawks
A great inter-conference match up late in the season. Will both teams be playing to get by this week? Or will this be a game that decides either of the two teams fates?
Week 15: New York Giants @ Dallas Cowboys
If you need an explanation for this game, you need to learn a lot more about the NFL.
Week 16: Indianapolis Colts @ Jacksonville Jaguars
Jaguars/Colts met in Week 3 in the game of the week -- why not in Week 16? Going against all I know, it should still be competitive in the AFC South between the two by now.
Week 17: Dallas Cowboys @ Philadelphia Eagles
Some might feel this is a stretch, but I know in my heart that Philadelphia is going to be back competing for a playoff bid next year. This game very well could have similar ramifications as the Patriots/Giants game of last year (Not undefeated wise, but late in the season postseason important-wise).
Ad blocker interference detected!
Wikia is a free-to-use site that makes money from advertising. We have a modified experience for viewers using ad blockers

Wikia is not accessible if you've made further modifications. Remove the custom ad blocker rule(s) and the page will load as expected.