Article:Schilling Hurt??? Sox Luckily Have Receipt
Talk

0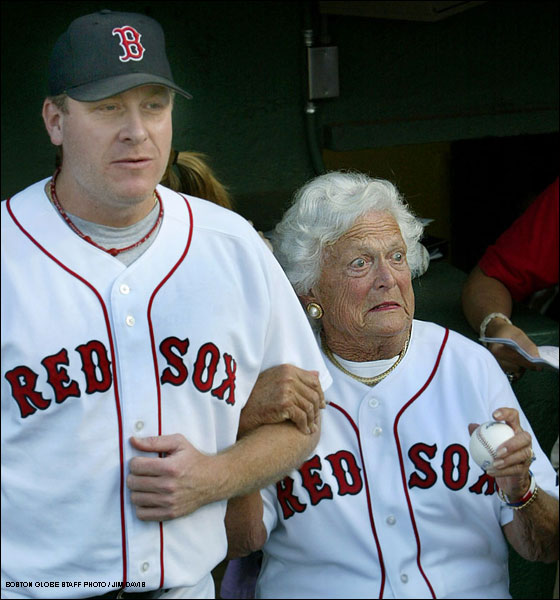 Yes, the douche you love to hate, Curt Schilling has been rumored to have a shoulder injury that has the right-hander and the club in a dispute over whether he needs surgery and the Red Sox have at least investigated to see if they can void his 2008 contract if he does need surgery. The Globe reported that Schilling recently visited Dr. Craig Morgan, who performed the right-hander's shoulder surgery in 1995. Citing HIPAA rules, Morgan wouldn't comment when contacted by the newspaper. Schilling has also declined to comment, as did Theo Epstein because they hate the Globe
Schilling's salary in 2007 was $13 million, but he spent seven weeks on the disabled list with tendinitis in his right shoulder. He is scheduled to make 8 million this season so if he doesn't play that's an extra 8 million for the Sox to scrape the bottom of the free agent pitcher barrel. While I appreciate all Schill has brought to Red Sox Nation I think he should retire with the ring. His fastball is losing more speed than Palm Springs during a raid, and I rather see what Clay Buchholz or Jon Lester can do in his place.
There are plenty of good, younger pitchers on the market who like a 5th-6th round NFL draft pick would just be happy to get picked at this point. Livan Hernandez anyone????
Ad blocker interference detected!
Wikia is a free-to-use site that makes money from advertising. We have a modified experience for viewers using ad blockers

Wikia is not accessible if you've made further modifications. Remove the custom ad blocker rule(s) and the page will load as expected.