Article:SF Giants: Still Plenty of Options Remain
Talk

0
Ad blocker interference detected!
Wikia is a free-to-use site that makes money from advertising. We have a modified experience for viewers using ad blockers

Wikia is not accessible if you've made further modifications. Remove the custom ad blocker rule(s) and the page will load as expected.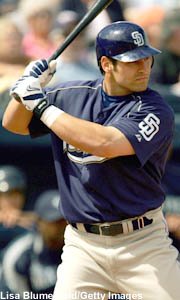 We are roughly a month away from the start of spring training and normally at this time, every free agent that is worth anything has been signed by a team and is planning their trip for either Florida or Arizona for the spring. This winter has been different, largely in part to the depressed economy. However, the Giants have been amongst the most active and discussed teams out there. The
Manny Ramirez
rumors refuse to die, as the latest one has the
Giants
offering him a 1 year deal with 3 option years that could ultimately be a 4 year, 100 million dollar deal. If they could swing a deal like that, it would be brilliant. It would give Manny the incentive to go 100% year in and year out in order to pick up his $25 million option. That being said, I still don't see Manny in San Francisco, and unless it's the absolute perfect deal, and they're able to unload
Aaron Rowand
in the process, I'd be a lot more receptive to it. Even if the Giants don't get Manny though, there is still a handful of guys out there that could really help this team. One potential trading partner has surfaced is the
New York Yankees
. Apparently, the Yanks are shopping
Xavier Nady
and he could be a fit a first for the Giants. The only problem there is that Nady hasn't played much first base in his big league career, and while his right handed power would be a welcome addition, he's a free agent after the year and is a
Boras
client. So, if the Giants didn't have to give the Yankees much for him, then sure, but if they want a young starting pitcher, then no.
Another free agent who is surprisingly on the market, and one the Giants expressed interest in earlier in the off-season, is
Orlando Hudson
. At that time, Hudson was seeking a 4 year deal in the neighborhood of $50 million, but it looks like he'd now be lucky to get half of that. Hudson has his limitations, no doubt. His splits over the last 3 years show that he's clearly more comfortable hitting in Arizona than he is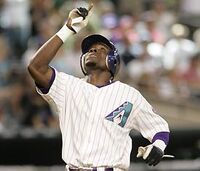 anywhere else. He only hit 1 home run in over 220 at-bats on the road last year while carrying an OPS under .700. This is probably why he is still looking for work. However, the O-Dog is one of the best defensive second basemen in baseball, and having him at second and
Edgar Renteria
at short could give this young pitching staff a huge sense of security. I also think that he would adapt to hitting in whatever park he ends up in, whether it be a pitchers yard like AT&T Park, or another hitter's paradise like the BOB. His power numbers would certainly take a hit, but his extra-base hit totals shouldn't be effected too much and I see him as a pretty solid bet to be around .300 average wise with an .800 OPS. It was clear in Arizona how important he was to the team, as they really suffered when Hudson was shelved for over a month's worth of time for injuries. He is not a great hitter, but a solid one, and a great defender. At 31, he's not necessarily a spring chicken, but in this market, something like a 2-year, 15 million dollar deal would be very reasonable and seems possible. I think the Giants envision
Emmanuel Burriss
as the heir apparent to Renteria at short, so they may want him playing everyday in Fresno there this season instead of platooning at second with
Kevin Frandsen
and
Eugenio Velez
. And while Hudson isn't really the power bat the Giants need, he'd still be solid addition to the lineup, not to mention the runs he'd save in the field. I'm not saying
Brian Sabean
should focus on Hudson, but he should certainly monitor the situation as only the Washington Nationals have showed sincere interest.
Published @ The San Francisco Giants Blog