After sharing his knowledge and opinions on the past NFL Draft, ArmchairGM's Liaison asks for some insight from NFL Prospect Expert Crackajg...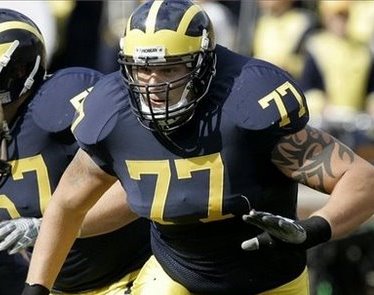 1. The first two picks in the draft were long; as in Jake and Chris. An offensive tackle and defensive end to Miami and St. Louis respectively. These two teams will face off during Week 13 of this upcoming season. What are the odds we see the first two picks in the draft battling each other one-on-one all game long? Who would win such an individual match-up?
I think the odds are pretty good that they'll be battling against one another in Week 13. I also think the odds are pretty good that they'll both be a big part of their respective teams shot at the playoffs. No disrespect to Chris Long but if I had to pick a victor at this moment in time if they lineup opposite one another, I'd take Jake Long. He is one of the best lineman to come out of the draft in a very long time and should have a very successful career.
It is really up in the air though. They're both very talented and by all accounts should both be impact players. But as we all know, there is a thing called injuries and it can alter a players career forever. So there's a lot of intangibles that are going to go into each one's career, but after it's all said and done, I'd put my money on Jake Long to have the better NFL career.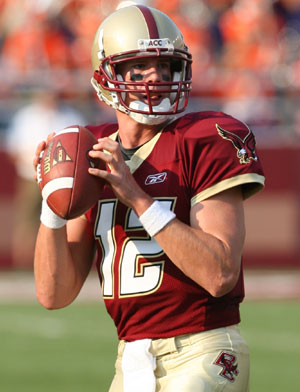 2. Much talk is being made about Matt Ryan of the Atlanta Falcons. This young quarterback was praised by the high heavens throughout the past season. Is he the opening day starter this season in Hot-lanta? Predict how good will Ryan be over the course of his career? Will he one day reach Canton?
Chris Redman and Joey Harrington are the quarterbacks Ryan will have to beat out in camp to get the starting job. The Falcons are either going to throw him into the fire (a la Peyton Manning) or let him sit and learn the game for a bit (a la Carson Palmer). Besides in Miami, Ryan has the best shot at actually winning the starting job in Atlanta with career underachievers Redman and Harrington the only ones in his path to the starting quarterback job. It's really going to come down to what the Falcons organization wants to do with him, but I have a feeling that he will be the starting quarterback by the end of the year. The whole situation has controversy written all over it should Harrington or Redman win the starting job. The moment either one throws an interception, Falcons fans will likely be calling for their head and rooting for the Matt Ryan era to begin.
I was lucky enough to have watched a lot of Ryan's games last year at Boston College and it is common knowledge the knock against him is the amount of interceptions he throws. The stars aligned just right for him to be the first quarterback selected. But, I still stand by my belief that Brian Brohm is the best quarterback out of the entire class and it is amazing to see how much he fell. Had Brohm decided to go pro last year, he would have easily been the number one quarterback selected. A poor showing from his Louisville team somehow dropped him down a few spots, even though he technically had a better season than the previous year, with less talent.
It is hard to say how Mattie Ice's career will turn out, but I'd have to say that barring injury he could end up being a Jake Delhomme type quarterback. While not a bad thing, I think for him to really excel he will need a lot of talent around him -- he just doesn't have what it takes to carry an offense all by himself like a Vince Young. As for whether or not he'll end up being a Hall of Fame quarterback? If you had a gun to my head, I'd have to say that he won't make it to Canton fairly confidently. But you never know, we'll have to wait and see -- I can't wait.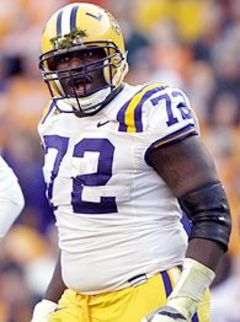 3. In your rankings of this past draft it is noted that you claim Kansas City to have the best draft with Miami being the only other team to receive an A draft grade. Why would you say these two teams did the best with their picks?
With twelve picks it would have been a catastrophe if Kansas City had a bad draft. There would have just been absolutely no excuse for them not to improve significantly. Fortunately for them, I think they filled their needs very well, save for the quarterback position. My grades were for the first two rounds only -- and they got two players that will make immediate impacts in Glenn Dorsey and Branden Albert. I also think that their second round pick Brandon Flowers has a lot of potential and could turn out to be a great player. Had I graded their entire draft, they sure as hell wouldn't have gotten an A+. It absolutely amazes me they didn't take a quarterback as insurance for Brodie Croyle, especially with such a deep and talented quarterback class. While it may be too early to give up on Croyle, it couldn't have hurt to take one. In the eleven total games he's played he has had a 56.3 pass completion percentage with six touchdowns and eight interceptions. I could totally be wrong and he could turn out to be a great quarterback, but I think the Chiefs missed out on a huge opportunity to add depth at the most pivotal position in football.
As for Miami, I think their entire draft was just as good as their first two rounds -- but oh a first two rounds they had! Jake Long has the potential to anchor their offensive line for the next decade and I think he was the smartest possible choice at number one. It is also interesting to note that they took Phillip Merling in Round Two. Merling is a defensive end, the same as Chris Long. Was that a coincidence? I don't think so. I think Parcells knew Merling would fall to them with their second pick and although he is not as good as Chris Long, I think the fact that they got Jake Long and Phillip Merling was just an incredible draft strategy. It just made me giddy and yes, I know, I'm a dork.
We haven't even gotten to the Chad Henne pick which I think was a steal at pick 57. How Brohm and Henne dropped to picks 56 and 57, respectively, will befuddle me for the remainder of my life. The Packers taking Brohm confused me even more. As if Aaron Rodgers life couldn't get any harder having to be Brett Favre's replacement, the Packers go and take in my opinion, the best quarterback in the draft.
Overall though, I think the Dolphins did a great job at filling their needs and while I don't think they are going to make the playoffs, they will be an infinitely more talented and more competitive team than last year.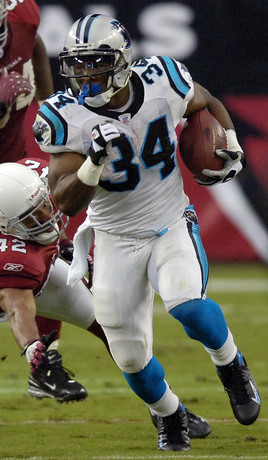 4. The Carolina Panthers took running back Jonathan Stewart in the first round of the draft. Have they given up on DeAngelo Williams as their future back?
I don't think they've given up on him, I just think they were really high on Jonathan Stewart. Before the draft many were saying that Stewart was the best running back available -- even better than McFadden. We will have to wait and see about that.
I wasn't very happy at all when the Panthers took Stewart though. You see, I had predicted that Williams was going to be the breakout star of 2008. He still may be but Stewart is going to take away some carries and this upset me to no end since he was in my keeper fantasy football league. It was quite the buzz kill.
Fantasy aside, though, I think Williams and Stewart have the potential to be one of the best running back duos in the league next year. With Williams' speed and Stewart's power, all they really need is some decent quarterback play and they should be back to their usual form.
Williams is just too good a back for me to think that Stewart will completely replace him. He had 717 yards and four touchdowns on 144 carries last year. That is a five yards per carry average. Add to that his ability to catch the ball out of the backfield and it all adds up to Williams being the #1 back and Stewart just being the power back to spell him.
Much thanks to the Sole Proprietor of SportsCrack.net for taking the time to answer some questions on this season's rookie class...
Ad blocker interference detected!
Wikia is a free-to-use site that makes money from advertising. We have a modified experience for viewers using ad blockers

Wikia is not accessible if you've made further modifications. Remove the custom ad blocker rule(s) and the page will load as expected.