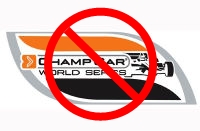 It's taken weeks of dragging feet, series of intercontinental flights, and many presses by my F5 key, but it has finally come to fruition. After 13 years, American Open Wheel Racing finally has a united front. Late this afternoon, officials from the Indy Racing League and Champ Car World Series finalized the agreement to consolidate AOWR into one series.
IRL (and the IndyCar Series it runs) owner Tony George signed the agreement on Thursday, and on Friday it was signed by Champ Car owners Gerry Forsythe and Kevin Kalkhoven. An confirmation has been posted on the IndyCar website. Champ Car's website was down; whether it was taken offline or it has been swamped by traffic is unclear.
It has been an arduous 13 years for American open wheel fans. Tony George, in disagreement with CART (Champ Car's predecessor), decided to built a new racing series around the Indianapolis 500. The two series feuded, and during this time NASCAR swept in and became the predominant racing series in America. In 2003, CART filed for bankruptcy, and were bought by Kalkhoven and Forsythe. Despite their support, the rechristened Champ Car struggled; one driver dominated the series and all but one elite team fled for IndyCars. Many of the teams that remained resorted to recruit "ride buyers", young drivers often from Europe with lucrative sponsorships to drive. Unsponsored yet talented drivers bounced from team to team (Mario Dominguez, for example, ran for 4 different teams in 2007). Last year, they even struggled to run races; cancelling one before the season and two (including the schedule finale) during it.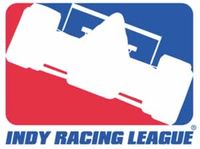 Without the Indy 500, the IRL might not have lasted to 2008 either. While it lost some of its luster post-split (particular when CART ran the US 500 against the Indy 500), the race kept the series in the spotlight (Only two American races get drivers on talk shows: the Indy and Daytona 500s). Teams like Penske and Ganassi gave it more legitimacy. Although it was the more secure series financially, the IndyCar Series has been struggling with car counts at races. Even the 500 has not seen as much bump day excitement has in the past, with maybe 34 or 35 drivers trying to qualify (there's 33 spots in the race).
While some people have been calling this a "merge", it is more of an acquistion on IndyCar's part, since they'll compete as the IndyCar Series and be using the Dallara chassis used by the IRL. Complete details have not been announced (these should come on Monday), this should bring one series with about 22-24 full-time cars. The IndyCar schedule will be used, with an additional three events.
If reports are accurate, they will include the races at Long Beach, Edmonton, and Surfers Paradise. Each will be tweaked a bit: Edmonton will likely be moved (there's a race at Kentucky Speedway already scheduled), and Surfers Paradise will likely be non-points unless a deal was reached with Chicagoland Speedway to make the Australian event the series' final event.
Long Beach will be a very strange situation if rumors are to be believed. The situation would be that IndyCar would run two different races on the same weekend: one in Long Beach and one in Motegi, Japan. Both would count towards the series standings. The Long Beach race would be intended for the former Champ Car teams (perhaps run on their Panoz DP01 chassis that will no longer be used), and the Motegi race for IRL teams. I hope this is not the case if only for clarity's sake, however if this is what it takes to bring the two series together, I'll take it. It would be a one-shot deal (a 2009 schedule would have the races on different weekends) and be something of a sending off of the Champ Car World Series.
Because of contract obligations, it leaves a few races out in the cold. Places like Toronto, Road America, Cleveland, Portland, and Laguna Seca won't be holding open-wheel races this year. Some of these tracks produce excellent races, and hopefully will return in 2009.
There's a lot more to be dealt with in this story: What teams will be moving? Will any teams hire IRL vets who have experience piloting the Dallaras? And how will the 2009 schedule look?
Ad blocker interference detected!
Wikia is a free-to-use site that makes money from advertising. We have a modified experience for viewers using ad blockers

Wikia is not accessible if you've made further modifications. Remove the custom ad blocker rule(s) and the page will load as expected.