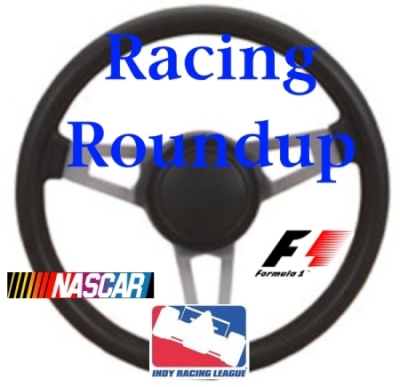 A short article this week, as only Formula One ran this weekend.
Formula One drove this weekend at Sepang a week after a hot and attrition-filled Australia GP. Throughout most of the weekend, Ferrari was the strongest, as Felipe Massa and Kimi Raikkonen were in the top 3 at all practice. They followed that up by clinching the front row in qualifying. As for their major rivals McLaren, great qualifying was nullified as both Heikki Kovalainen and Lewis Hamilton got penalized for blocking during qualifying. As a result, they started 8th and 9th respectively.
A rather clean start saw Nick Heidfeld, who started fifth pushed as far down as 10th. Jarno Trulli, who started fourth in the Toyota, held strong towards the front and stayed in P4 for most of the race.
Most of the action happened around the 5th through 8th, as the McLarens were trying to work their way up. Fighting them along the way would be Red Bull's Mark Webber, who capitalized on a strong qualification to get a points finish. Ultimately they would not get around the Aussie on the track, but through the pits. Hamilton could have finished better, if not for problems changing a tire on his first pit stop that cost him passing at least Trulli if not Kovalainen.
Massa led the race up through the first pit stop, when Raikkonen was able to pass his teammate and extend a small lead. It looked like this two-horse (that is, two Black Stallion) race would be decided in the pits, that is until Massa failed to brake on a turn and went into the gravel. 2008 has been disappointing for Massa so far, with no points to his name. It's a big disappointment for any driver in F1 to have to retire two races in a row, but for a Ferrari it's probably worse.
Without his teammate to pace him, Raikkonen was able to let a little off the gas (his lead over Robert Kubica at the time of Massa's crash was over 20 seconds) and just about coast to victory. By virtue of the crash, Kubica was handed his best ever finish in Formula One in the runners-up spot.
Top 8
IndyCar
I'll be writing a formal season preview later this week ahead of the first race at Homestead, but let me give this prediction: a former Champ Car team will win a race other than Long Beach this season. It will be a road course or street course towards the end of the season, but it will happen. Although they are just learning the Dallara chassis, they were able to put up competitive times at last week's test at Sebring. KV Racing's Oriol Servia set a top time that would have put in a time that when combined with the speed charts from the earlier Sebring test, would have put him in 3rd, behind only the Penske cars. His new teammate Will Power had the 6th best overall time. And this is coming from what is probably the second best Champ Car team, as Newman/Haas/Lanigan did not test.
Only one more test on Monday and Tuesday at Homestead for the Champ Car teams (and one IndyCar team, Roth Racing, who didn't test due to problems with rookie orientation) before Saturday night's race.
As for the 2008 season, later this week I will be writing a formal season preview.
Ad blocker interference detected!
Wikia is a free-to-use site that makes money from advertising. We have a modified experience for viewers using ad blockers

Wikia is not accessible if you've made further modifications. Remove the custom ad blocker rule(s) and the page will load as expected.