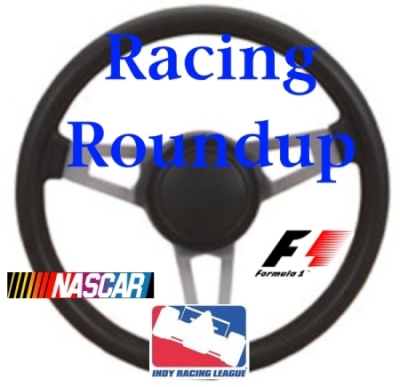 We finally have some actual open-wheel racing to talk about this week, as F1 went down under to start the 2008 season. There's also a NASCAR race at Bristol for short track action.
I don't want to copy Andren's article verbatim about the Australian Grand Prix, so read it for more analysis. But here's a simple review of the race: Lewis Hamilton blew everyone away. He was back on form in a race that saw Ferrari suffer a disastrous turn and 7 cars finish (although 6 scored as Rubens Barrichello was disqualified). After Robert Kubica failed to maintain pace with Hamilton, is was smooth sailing for the Brit to get the 10 championship points.
As an American open-wheel fan, I was happy to see Sebastien Bourdais do so well. It took Toro Rosso nearly the whole season to score points (Sebastian Vettel at Fuji), so to get them so soon should be a morale boost to that team.
With all the problems teams had in Melbourne, having to go to Malaysia and run the next weekend is brutal. Most of the cars were brutalized (although none worse than David Coulthard's) in the Australian heat, and Malaysia is unlikely to be much better.
Top 10
Odds and Ends
I am a fan of the changes to qualifying made by Formula One this season. Instead of seeing teams burning out fuel just to have the least amount possible for a hot lap, shortening the session and starting teams on their race fuel loads makes the session (and early part of the race) more intriguing.
Congrats to Nick Heidfeld too. With all the craziness and Hamilton-ness of the race, hopefully people don't forget he finished second, his best since last year in Montreal.
For those unfamiliar with stock car racing, Bristol Motor Speedway is one-of-a-kind. It's small (so small in fact pits are on both sides of the track), it's super high banked, and everyone is right on top of each other. Despite its tendency to feature collision after collision, this week's Bristol race saw every single car running at race's end.
With a few laps to go, it looked like Joe Gibbs Racing all the way: Tony Stewart in first (also leading the most laps) and Denny Hamlin second. Hamlin would pass Stewart with five laps to go. Tony would soon be challenged by Richard Childress Racing's Kevin Harvick, who had pitted under caution a few laps earlier and was on fresh tires. Harvick spun Stewart into the wall with two laps to go, bringing out another caution. Because of the number of laps remaining, it became a green-white-checkered situation, which played into the hands of RCR. On the restart, the RCR cars led by Jeff Burton blew by Denny Hamlin and finished 1-2-3.
Top 10 at Atlanta
Odds and Ends
What was the point of having a hoarse Darrell Waltrip in the broadcast booth? He sounded like some axe murderer in a horror movie who is about to cut up some teenage girl. One week without the "Boogity Boogity Boogity" thing won't kill us (in fact, it's better without it!).
Strange to see a race without Kyle Busch near the front at the end. He finished in a mere 17 th, but is 73 points ahead of Greg Biffle in the standings.
The jump to stock cars is about to get a bit harder for this year's open wheel jumpers. After today's race, the exemptions for the top 35 cars in owners points are reset, so teams that had them from last year do not necessarily have them now. For example, Dario Franchitti started the first five races on the points David Stremme earned last year. However, the #40 car is now in 38th, and will have to qualify for every race from here on out. Fellow Indy 500 winner Sam Hornish Jr. is in the show, as his showing at Bristol put his car in 35th in owners points, and just barely gets qualified for the rest of the season.
After a couple of crazy weeks, very little news in IndyCars. As expected, Will Power will be driving for KV Racing this season, but no other teams announced official plans to run nor any new drivers hired for full-time rides. There is a test on Wednesday at Sebring for the former Champ Car teams which will be their first time driving the IndyCar Dallaras.
IndyCar speculators jumped all over a message board post on the Indianapolis Star from "Sarah Fisher" about having sponsorship to run a full season. That led people to speculate about the Sarah Fisher, who started her own team this year. However, it was not true, and she currently only has sponsors for Indy and is looking to race a few other dates. All the drama that happened over the last few weeks clearly made people jumpy for any story this week. If Sarah was going to make a major announcement this week, why would she announce it on a newspaper message board (even if it is the Indy Star)? Surely she would rather post it on her website or at least hint Robin Miller as to the news first.
One Last Thing...
Congratulations to A1GP's Team Ireland for winning their first race in the series. That'll make St. Patrick's Day more special. It has never caught on with television here in the U.S., but it is one of the more interesting racing series in my opinion. Because of the variety of skill levels and experience of the drivers along with a spec car, there's plenty of overtaking and intrigue that occasionally is lacking in other series. Plus there's a fun national slant to it (speaking of that, Team USA finished third, the best finish of the season).
Another Last Thing...
Before I end this week's Roundup, I want to take a moment to pay homage to one of NASCAR's best, who just raced in his final points race of his career. Dale Jarrett ran 37th today at Bristol, but it is not indicative of his career. He won the Daytona 500 three times, and a Winston Cup championship in 1999. During his racing peak from 1996 to 2001, Jarrett finished every season in the top 5 in points. He had 32 wins in 668 career starts. He will race in NASCAR once more, as he will participate in the All-Start Shootout.
Ad blocker interference detected!
Wikia is a free-to-use site that makes money from advertising. We have a modified experience for viewers using ad blockers

Wikia is not accessible if you've made further modifications. Remove the custom ad blocker rule(s) and the page will load as expected.