On Thursday, Feb 28, 2008, the Green Bay Packers traded Defensive Tackle Corey Williams to the Cleveland Browns for a second round pick. Williams was a likeable player, but the Packers have reached the saturation point at Defensive Line. With their 2007 first rounder, Justin Harrell, ready to take on a larger role, it was time to move on from Williams.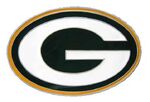 The 2nd round pick is adequate compensation for a player that served well as a situational substitute. It seemed to me that he struggled a bit late in the season when injuries started to hit the defensive line and he was forced into full-time action.
Reports from the Milwuakee Journal-Sentinal are that Williams will be well compensated by the Browns. According to Williams agent, Blake Baratz, the overall contract is reportedly at 6 years / $38 mil. and will include $18mil. guaranteed and $23mil. over the first 3 years ($27.5 over the first 4). This guaranteed money puts Williams contract on par with Raiders Tackle Tommy Kelly (the most lucrative deal ever for a DT).
Considering the deal is worth almost $7mil./yr. for the first four years, this would have made Williams the highest payed player on the Packer defense. Significantly more than he is worth in my opinion.
The addition of Cleveland's second round pick means that the Packers are loaded for bear. They now have 3 out of the first 60 picks (30, 56, and 60) in the 2008 NFL draft and seem poised to make some serious noise.
Roster Notes from the Week
OT Joe Toledo Signed from Miami – Toledo has been injury prone, missing both of his first two seasons in the NFL, but he has potential. He played Tight End and OT at the University of Washington. I think they may use him as a blocking TE as replacement for the veteran, Bubba Franks, released earlier this month.
WR Carlyle Holiday Released - A former quarterback out of Notre Dame, Holiday just didn't pan out with the Packers. The Packers are unusually deep at receiver and maybe Holiday can pick up somewhere and get another shot.
DT Colin Cole is a Restricted Free Agent - A cog in the Packers DL, he is a strong run stopper.
RB Vernand Morency is a Restricted Free Agent - Morency served well in 2007 in his role as a situational runner used to spell Ryan Grant. He was not up to the task of being the number one RB.
Ad blocker interference detected!
Wikia is a free-to-use site that makes money from advertising. We have a modified experience for viewers using ad blockers

Wikia is not accessible if you've made further modifications. Remove the custom ad blocker rule(s) and the page will load as expected.