In this time of March Madness and Baseball Spring Training, let us not forget what is truly important to the people of God's Country. Packer football.
Packers Sign Brandon Chillar
In a great move that I predicted earlier this off-season, the Packers have brought in a linebacker to compete with starting SAM, Brady Poppinga.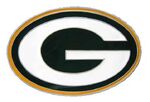 The Packers have come to terms with ex-St. Louis Rams' linebacker Brandon Chillar. According to Chillar's agent, Jim Ivler, the contract consists of two years for $5.4 million. It also includes another $1 million in bonuses and incentives.
The 25 year old Chillar comes in at 6-3, 242-pounds and many feel that he was in the third best of the free agent linebackers behind Chicago's Lance Briggs and Arizona's Calvin Pace. Last season, Chillar had 65 tackles, 2 ½ sacks, and three passes defensed in 15 games for the Rams.
The addition of Chillar to the Packer roster not only creates competition at the SAM, it also allows flexibility from the position as well. The Packers now have the option of using Poppinga as a pass rusher, something they have experimented with occasionally in the past.
It should be noted that Poppinga was a defensive end for most of his college career at BYU.
The scouting report on Chillar is that he has the right size and explosiveness for playing the run and he also has good short term speed for covering tight ends. He is not a top shelf cover man and didn't play in the Rams' nickel package last year, but he has the ability to line up over the tight end and affect his release.
In addition to Nick Barnett, A.J. Hawk, Poppinga and Chillar, the Packers also have Tracy White, Desmond Bishop and Abdul Hodge at linebacker.
It will be interesting to watch this competition in camp. Either player could end up starting or end up on special teams.
Packers to Retire #4
In a move that surprises no-one, Packers President and CEO, Mark Murphey, announced the team's intention to retire Brett Favre's jersey sometime during the 2008 season.
Based on preliminary discussion with Favre, both Favre and the organization agreed that his No. 4 would be retired in 2008. "Our plan and his is to retire his number sometime this season. And we will make a decision after the schedule comes out," Murphy said.
Murphy went on to reiterate that all plans are preliminary and the details have yet to be ironed out. "Our initial thought is to retire his number during a game. But what more might be entailed will be worked out," he said.
They plan to wait for the schedule because the game of choice will obviously be a big ticket for Packer fans and will probably draw national attention.

HATTIP: JSOnline
Ad blocker interference detected!
Wikia is a free-to-use site that makes money from advertising. We have a modified experience for viewers using ad blockers

Wikia is not accessible if you've made further modifications. Remove the custom ad blocker rule(s) and the page will load as expected.