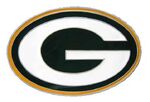 The
Green Bay Packers
Chairman
Bob Harlan
had a big announcement Monday January 7, 2008. The Packers organization has signed the team's Executive Vice President, General Manager and Director of Football Operations,
Ted Thompson
, to a new, five-year contract. He is now in charge through the 2012 season.
Harlan said, "We are very pleased with the way Ted Thompson has led the football operations of this organization. He is doing exactly what we anticipated when we hired him. He crafted his trade under Ron Wolf, built a strong football team in Seattle and has built a team here in Green Bay that is back in the playoffs. He has a great system of building the team through the draft and has the Packers positioned very well for the future."
It has taken Thompson three short years to turn the Green Bay Packers from perennial also-rans into one of the NFL's strongest teams. The 2007 Packers, the youngest team in the NFL, tied a team record for victories with 13 en route to the NFC North Division Championship and a first-round bye in the playoffs.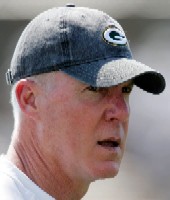 Since taking the reins in 2005, Thompson has worked hard to rebuild the base of the Packers roster. 40 of the 53 active players for the NFC Divisional Playoff game against the Seahawks have been acquired by Thompson.
Thompson had all the right things to say about his new long term home, "This is a great organization and I am deeply humbled and appreciative. This is truly a team effort. Green Bay is a special place and I am honored to work with such a great group of people."
The 54-year-old native of Atlanta, Texas has extensive NFL experience. He is a 10-year veteran player having been with the Houston Oilers from 1975 to 1984. Thompson has been in NFL team management since 1992. He previously served an eight-year tenure with the Packers personnel department from 1992 to 1999 before moving on a position as the Seattle Seahawks vice president of football operations from 2000 to 2004. He rejoined the Packers in 2005.
Ad blocker interference detected!
Wikia is a free-to-use site that makes money from advertising. We have a modified experience for viewers using ad blockers

Wikia is not accessible if you've made further modifications. Remove the custom ad blocker rule(s) and the page will load as expected.