The 2008 Men's Olympic Basketball team was announced on Monday and the team looks pretty damn good. Led by the '08 NBA MVP Kobe Bryant, this team looks to make a run at the gold medal, especially since they've struggled to do so in the most recent tournaments. Here are the players and coaches of the 2008 Olympic team, and then my analysis.
Players
*Projected starter
the positions aren't the primary positions of the players, but they are the projected positions for that player for the Olympics...
Coaches
This is your USA Men's basketball team for the 2008 Olympics. It may not be the Dream Team, but it has the potential to be something close to it. It is a team full of high scorers, playmakers, veterans, and maturing youngsters. Out of the 12 players that were selected to this year's Olympic team, six of them were apart of the 2006 USA Men's World Championship team and eight of them participated on the '07 FIBA Americas Championship team that qualified for these Olympics. With most of them already having to work together on previous teams, this will give them an advantage in team chemistry and team cooperation. The most intriguing aspect of this year's Olympic team is the three point guards that were selected to the team.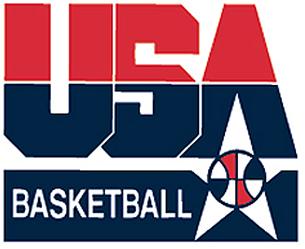 Of the three, Jason Kidd will be one of the players who will bring the veteran presence to the team; especially to the other two point guards who were selected--Deron Williams and Chris Paul. The 35 year old Kidd was apart of the 2000 USA Olympic team that went 8-0 and won the gold medal in Sydney. Also on his resume, he has played on eight USA Men's basketball teams with a record of 44-0. That brings a lot to the team and even though he may not have the speed or outside shot that a typical point guard should have, Kidd is completely unselfish and that may be a reason why he could be the starting PG for a team full of superstars. With players like Chris Paul and Deron Williams sitting under him, the offense from the starting PG position won't be a concern for Krzyzewski because he has already made the decision to have scorers like Bryant, Carmelo Anthony, and LeBron James starting. He will be looking for more breaking down of the defense and passing from the starting point guard, and that is something that Kidd is capable of doing. Williams and Paul are both similar to each other in their style of play because they both know how to break down the defense like Kidd, but they are quicker and they can score easier. But when they are needed for scoring out of that PG position, then that's when they'll be used.
The addition of Michael Redd is key for this team because the past US teams have lacked the outside game and that reliable scorer coming off of the bench. Redd is capable of doing both of those things. He was a member of last summer's FIBA Americas Championship team and all while coming off of the bench, he put up 14.4 points a game while shooting a little over 50% from the field, and 45% from beyond the arch. His long range jumper will be a key component for this year's Olympic team and and his bench scoring will definitely be needed. Redd isn't a superstar, but he has the qualities of being close to one. With him sitting behind Kobe and company, I'm pretty sure he'll be the next 2-guard for Coach K to go to. With him being a backup SG with decent speed, he will be with a second unit that also consists of decent speed.
Whether it is Williams or CP3 being the first resort coming off of the bench, they both can run up and down the floor along with Redd which will call for a dangerous guard combo coming out of the second unit. Not to say that the starters aren't as quick as the bench (because that's not even close to the case), but it is always good to have speed on the bench. That way, they don't come in and slow things down. The speed on this team will give them success because they must run in order to wear down the opposition. It's really the case for most team's success.
Even though the team looks good in almost all aspects on the floor, there are a few flaws that could lead to trouble for this team. I feel that with them taking three point guards, they lack depth in the frontcourt. There really aren't enough big men that can really stop the opposition from driving the ball to the basket on them. With Chris Bosh and Dwight Howard being the only two players who can truly play the 5-spot, that may be a problem. Of course Carlos Boozer will see time at the center position, but he is not a TRUE center. If they are playing a team that has players that can run through the defense, there will be trouble for this team. They may have taken a risk by bringing opting to play more "small-ball". Defense will also be a problem for this team. Chris Paul is a guy who can force turnovers here and then, but he sometimes makes risky decisions by attempting to swipe the ball and that may be his downfall. If he doesn't come up with the steal, he gives the opposition an advantage on the floor when he's briefly out of the picture. I feel that the only players on the team that can play consistent defense is Bryant, Tayshaun Prince and if you want to, you can throw LeBron's name in there too. But other than Prince, there isn't really a true reliable defensive player that can come off of the bench and shut somebody down.
I do fear that even though Coach K says that this team won't be taking a numerous amount of jumpshots, the shortened three point line will be a Christmas present for these guys. It's understandable that if you're open for the three, take it and make it. But some of the players on this team has a knack for taking unnecessary shots. That may not be the type of problem that could cause this team to fall off, but it is one thing that Coach K will have to limit. When you don't have a team that is full of spot up shooters, than they all shouldn't be spotting up and shooting. But when they were in Athens and were hit with that zone, they didn't have the shooters to break that down. But with most international teams playing zone on a team of stars, the addition of the shooters this year can kill that off.
Despite the flaws that this team may have, they have too many strengths this year to blow this thing. This year's team consists of smart and determined players with some of them looking to get revenge from their previous failures. There may be a few close games that could scare the US team, but I don't see them allowing teams to run them over. There is a lot of pressure on them and they will be tested in these Olympics, but they have too many weapons to lose this thing.
Ad blocker interference detected!
Wikia is a free-to-use site that makes money from advertising. We have a modified experience for viewers using ad blockers

Wikia is not accessible if you've made further modifications. Remove the custom ad blocker rule(s) and the page will load as expected.