Since last night's NASCAR Nationwide Series race (at California Speedway in Fontana, California) was postponed due to rain, there will be not one, but 2 NASCAR races tonight!!! The Sprint Cup Series race, the Auto Club 500, will be held at the California Speedway at 4 PM ET (coverage begins at 3:30 PM on FOX). The Nationwide Series race will take place approximately 1 hour after the Auto Club 500 ends. This is going to be tough, especially since many of the drivers in the Sprint Cup race, are also in the Nationwide Series race.
This is for all you NASCAR haters: I bet you couldn't last 5 hours burning up in a car, let alone two whole races with a one hour break. I will admit that they aren't necessarily what many of you would call "Athletes" but no doubt Racing is a Sport.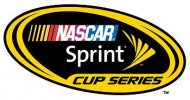 Now, onto the races. Chevrolet cars dominated qualifying, the top three cars on the starting grid are Chevys, and six of the topten on the starting grid are Chevys for today's race. The #48 car, and last year's Series champion, Jimmie Johnson, won his 19th career pole. Hendrick Motorsports teammate, Jeff Gordon, will be starting second with his #24 car. Last week's Daytona 500 winner, Ryan Newman, will start 13th, and Dale Jr. 15th. Here's a link for the full starting grid.
http://sports.espn.go.com/rpm/grid?raceId=200802240026&seriesId=2
Jeff Gordon took the pole at last year's Auto Club 500, but didn't take the checkered flag, instead finished 2nd behind Matt Kenseth. Jimmie Johnson started 23rd, and finished 3rd.
Jeff Burton took the pole in tonight's NNCS race in California, taking his 8th career pole. Burton finished 7th in this race last year (Matt Kenseth won this race last year, too). Tony Stewart will start second. I expect Stewart to take the checkered flag in tonight's race, unfortunately. Here's another link to the NNCS starting grid.
http://sports.espn.go.com/rpm/grid?raceId=200802230307&seriesId=3
Weather report for Fontana, California (hour by hour):
1 PM- Showers, 56 degrees
2PM- Showers, 55 degrees
3PM- Showers, 57 degrees
4PM- Showers, 56 degrees
5 PM- Showers, 54 degrees
6 PM- Partly Cloudy, 53 degrees
7 PM- Partly Cloudy, 51 degrees
8 PM- Partly Cloudy, 50 degrees
9 PM- Mostly Cloudy, 49 degrees
10 PM- Mostly Cloudy, 48 degrees
11 PM- Mostly Cloudy, 47 degrees
12 AM- Mostly Cloudy, 46 degrees
Source: Weather.com
Looks like there's a chance there could be at least a delay, in tonight's races, I am hoping they don't get rained out, though.
Ad blocker interference detected!
Wikia is a free-to-use site that makes money from advertising. We have a modified experience for viewers using ad blockers

Wikia is not accessible if you've made further modifications. Remove the custom ad blocker rule(s) and the page will load as expected.