Note: This was originally posted elsewhere which is why I talk in such a tone that suggests as such. But in since I obviously don't want people thinking I'm clinically insane or a complete weirdo, I figured I'd throw out a nice and informative little note. Aaaaand cue the football talk!
In the interests of highlighting as many different high-quality games as possible, as well as insuring that the whole process is up-to-date and as topical as can be, all of us here at FootballScores Dot Me have decided that the time was ripe to go ahead and take a look at the first quarter of the NFL season. We'll cover the remaining quarters as we get further into the season in order to help avoid discussing the sleepers and busts too little or too much (respectively). And by "all of us" I mean just me, Josh Galligan, your friendly Internet neighborhood football addict. Although, I assure you that all of the other staff members were just as excited and concerned with the whole thing. Pinky swear.
Each week will be featured with three of our most intriguing match ups and also followed by a wild card game that will be picked as an up-in-the-air type deal. -- mainly in the hopes of looking forward into the future and succeeding in discussing as many teams as possible instead of just the usual powerhouses. It will all make wonderfully fantastic sense once you start reading – trust me! I pinky swear again -- which makes TWO pinky swears from yours truly. I don't throw those around lightly, either...
Let's get this par-tay started, shall we?
<cue dramatic and incredibly awesome intro music here -- go on, use your imagination, it won't hurt you!>
- - - - - - - - - - - - -
Intriguing Week 1 Matchups: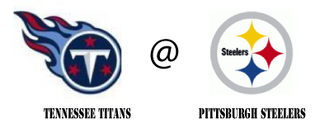 Why it's intriguing:
Uh, why isn't this game intriguing? This game is basically the "what could have been?" AFC Championship Game in the 2008 playoffs had the Titans not choked over a close game to the Cinderella Ravens. Last year's happenings aside though, both of these teams haven't really done very much to make their teams from last year any different and this game will prove a very difficult first test for the Steelers defending championship run.
Prediction:
Steelers win in a fantastic, smash mouth debut to the NFL season 17-14.
- - - - - - - - - - - - -

Why it's intriguing:
Is an explanation even necessary? It's a Week 1 battle between two of the teams who are believed to be heavyweight NFC contenders yet again this year. Will the two-headed behemoth of a running game in Carolina's Deangelo Williams and Jonathan Stewart be able to start the season out running or will the Eagles 95% blitzing ratio mix up the game plan? So many questions, so very long until they get answered… Sigh...
Prediction:
Carolina's running game > Philadelphia's uber-blitzing (CAR: 24 PHI: 14)
- - - - - - - - - - - - -
Why it's intriguing:
Easily the two biggest surprises of the 2008 season kicking off the season in the Georgia Dome. While both teams had early first round wild card exits in the playoffs last year they are both still young and possess incredible upside. Tis' a shame one of them is going to have to lose their first game of the year but… that's just how the frigging cookie crumbles.
Prediction:
Atlanta proves to be just too explosive still out of the gate in a 27-21 shootout.
- - - - - - - - - - - - -
'Wild Card:
Why it's intriguing:
This is one of those games that may definitely fly under the radar in Week 1 but could end up being one of the best games of them all. You can't realistically call yourself a fan of the NFL if you're not frothing at the mouth to see what Rex Ryan does with the Jets defense – and this coming from an unabashed hometown Patriots fan that has literally been groomed to despise the Jets. It's like I always say though: I'm a fan of the NFL first and the Patriots second -- mainly because that statement usually buys me some brownie points in the wake of being ousted as a Patriots supporter.
Prediction:
Although Houston will right the ship and contend in 2009, they kick off the season with a 20-17 loss.
- - - - - - - - - - - - - -
The original article that you just read, along with a Week 2 schedule analysis, is available at http://FootballScores.Me
Ad blocker interference detected!
Wikia is a free-to-use site that makes money from advertising. We have a modified experience for viewers using ad blockers

Wikia is not accessible if you've made further modifications. Remove the custom ad blocker rule(s) and the page will load as expected.