With the second month of the NBA season in the books, it's time for the NBA Month in Review for December (new format and all!). I will give you everything from the league's best to the league's worst. Here it is.
Eastern Conference
Atlantic Divison
Boston Celtics 26-3
Toronto Raptors 17-15
New Jersey Nets 14-16
Philadelphia 76ers 14-17
New York Knicks 8-21
Central Division
Detroit Pistons 24-7
Indiana Pacers 15-17
Cleveland Cavaliers 14-17
Chicago Bulls 11-18
Milwaukee Bucks 11-19
Southeast Division
Orlando Magic 22-11
Atlanta Hawks 15-13
Washington Wizards 15-14
Charlotte Bobcats 11-18
Miami Heat 8-23
League leaders
Points a game
Lebron James- 28.8
Richard Jefferson- 24.8
Dwayne Wade- 24.8
Rebounds a game
Dwight Howard- 15.5
Antawn Jamison- 10.8
Emeka Okafor- 10.6
Assists a game
Jason Kidd- 10.6
Jamaal Tinsley- 8.7
Jose Calderon- 8.1
The Best
Boston Celtics
Boston is still out proving their supremacy in the NBA. They have the best record in the NBA right now, and their defense continues to be outstanding, while only holding opponents to 86.8 points a game. They've continued to dominate the teams that they're supposed to beat, by large margins. Many people doubt Boston's strength because they haven't played any elite teams yet. People, if you go 26-3 in the first 29 games of the season, there is no reason to doubt a team because of the strength of their schedule. When you beat teams that you're supposed to, there isn't supposed to be questions on that teams ability to play well against elite teams. The only team that they had trouble against this month was when they played a hard, tough game against a really good Detroit team. It went down to the wire, but they weren't able to pull it off. Other than that, Boston is still one of the dangerous teams in the NBA. The only thing that could stop Boston is themselves. The Big Three all average over 35 minutes a game, leaving it up to their bench to come through for them later on in the season. The bench has been able to put up 33.4 points a game. It might not be a lot, but it is a start for what Doc Rivers is looking for. Please, don't sleep on Boston because of their weak schedule. This is the best team in the NBA and they are looking to make a run at the title this year.
Detroit Pistons
Detroit, next to Boston is one of the hottest teams in the NBA. They've won nine straight games, and they look like the same team that won the NBA title in '04 (maybe even better). Detroit is playing their best basketball. Head coach, Flip Saunders has been doing things that he normally doesn't do. For instance, he's playing the bench, and has allowed them to come in for the starters and take over the games. Once the starters get up by double digits, the bench has been able to come in and keep the flow of the game moving. They've not only been using up minutes, but they've been putting them to good use. Detroit's bench average's 43.5 a game. That's pretty damn good. This bench will be the key for this team's success this season. Being able to trust the bench enough to allow them to come in with a ten point lead will give them confidence for the season. That will definitely help, come playoff time. They've all turned up the playing level this year, and they haven't been making the same mistakes they used to. Rip Hamilton has also turned up his playing level. He's averaging 18 points a game, and is shooting 48% from the field. This is just what the Pistons need in order to remain the Beast of the East.
The Worst
Chicago Bulls
Chicago hasn't looked like the same team who made the playoffs last season. Everything has fallen apart for them this season. After the start of the season, knowing that the Bulls were struggling, John Paxson decided to axe head coach, Scott Skiles. I personally don't believe that this was the right thing to do, but it's a chemistry thing. Team chemistry is so important when it comes to basketball, and that is something that the Bulls don't have. It all started off with the trade talks involving Kobe Bryant, and that just screwed up the mentality of this Bulls team. Now they have to adjust to the new coach's gameplan, and that might be hard to do for this team. Kirk Hinrich hasn't been stepping up like the player he was last year. Shooting 38% from the field won't help out either. Good basketball is played when you get good guard play, and Hinrich hasn't been doing that. Also, the Bulls don't serve as a threat in the paint anymore. Offensively, Ben Wallace isn't the best post player. He only puts up 4.3 points a game as the starting center. He hasn't been the offensive threat the the Bulls need. Chicago still has time to turn their season around, but it won't be easy for them. It's hard to determine the fate of Chicago's season.
Milwaukee Bucks
I expected this team to have a better run this month. In December, the Bucks have went 4-12. After starting off 7-7, this was a team that was expected to make a playoff run, but they haven't been playing like they want one. This team is built with the right players. Whether it's a good shooter in Michael Redd, or that presence in the paint from Andrew Bogut. The Bucks have gotten good guard play from Redd and Mo Williams; they just haven't been clicking together. They're ranked 26th in the NBA in rebounding with just 40 per game, but it is also the defense that's holding Milwaukee back from being the team thay they're expected to be. They have given up 101.2 points a game so far, which is 6 points more than what they score themselves. This is also a team with bad chemistry. They don't work together well on the court. None of them come out on the floor with any energy or intesity. They look at every game the same. The Bucks are just two years removed from being in the playoffs, but they haven't improved since then. Milwaukee will have to get it together in order to be a playoff caliber team. They could still find a way in the playoffs, but their level of playing won't allow it.
Pretenders
Cleveland Cavaliers
It's safe to say that the Cavaliers are the pretenders of the East. Since coming into this year, having done nothing to improve their team, they haven't been able to compete with the improved teams of the Eastern Conference. LeBron James has basically been the only player that has stepped it up, with his 28.8 a game. Zydrunas Ilgauskas has been able to help out James by staying in the paint, and James helps Z by dishing the ball to him, helping him average his 14.1 a game. Sure, Drew Gooden and Daniel Gibson is helping with their 12 points a game, but allowing almost five more points a game than scoring isn't the type of basketball that they're looking for. They also rank near the bottom in assisting with 18.9 a game. This is also a team with bad chemistry. In a game a couple weeks ago, James bumped into the head coach. Now people say it was intentional, but it looked like LeBron didn't agree with what the coach was running. Lebron won't be able to be the one man team anymore if the Cavs are still dreaming about last season's results. Cleveland could still find their way into the playoffs, but with a much improved Eastern Conference, they won't be able to make a run to the NBA Finals like last year playing the way they are now.
On the Come Up
Atlanta Hawks
Who would've thunk it? If the playoffs started today, Atlanta would have the 6th seed in the bag. Atlanta has been quietly emerging in the East. Give a round of applause to the head coach, Mike Woodson. Many say that he is coaching for his job this year, and he's been able to take this young team from a bad start to a sub .500 record. Going 9-4 in the month of December has really boosted the confidence of this young team's ability. They were once rolling on a five game winning streak, which was halted at the last game of the month. We've been waiting for this team to emerge. They have talent all over the floor, but they weren't putting it to use. Now, they find themselves on the come up, and they're quietly winning games. This is the Eastern Conference, so it will be no problem to sneak into the playoffs with a sub .500 record. What Atlanta isn't used to doing yet is winning. They can't let their little run get to their heads. It has happened with many young teams, and cockiness can be a major factor in a team's play. Look out for Atlanta though; they are one of the few teams in the East with a winning record.
Forget About It
Miami Heat
Miami isn't the same team who won the chamionship in '06. Hell, they're not even in the same caliber as last year's team. This team has gotten older, slower and miserable. 8-23 says it all. They thought that they would be better off when they signed Ricky Davis, but it has just gotten worse for Miami. The Heat lost one of their key players in Alonzo Mourning and he is a major part in the post role. Mourning is out for the season, and the only threat that they have in the paint is Shaquille O'Neal. He is getting older and he doesn't have the ability anymore to move up and down the floor with Wade and Davis. As we all know, Wade is the best player on the team, but he's just not getting any support, whatsoever. This team is falling apart, and I believe that there is NO chance in this team coming back to the playoffs. Sorry Miami, you can kiss it goodbye!
Coach of the Month
Sam Mitchell of the Toronto Raptors gets Coach of the Month. He has managed to deal with this teams offensive struggles, and keep them at a winning record. He has been switching up the starting lineups until he finds one that he's comfortable with. Mitchell has his team sitting 17-15 in the Atlantic Division, and they're the only team that is battling Boston in that Division. With all the other teams in that division struggling, Toronto continues to hang in there and uplift his team. They will be looking to have a better record by the end of this season, but playoffs are still in their reach, considering the fact that they went last year.
Player of the Month
The player of the month in December is Antawn Jamison of the Washington Wizards. His team is at a sub .500 record, despite the loss of Gilbert Arenas. Jamison has been able to put up 22.2 points a game and grab 11.8 rebounds a game in the month of December. In this team's mere success this season, he has been the one to step up his game in order to get this team where it needs to be. That's why Antawn Jamison gets player of the month.
Players to Watch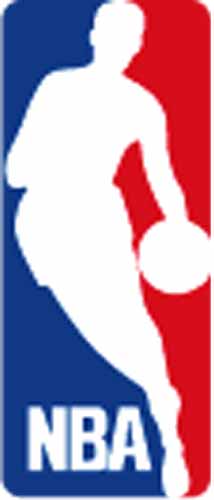 Western Conference
Northwest Division
Denver Nuggets 18-12
Portland Trail Blazers 18-13
Utah Jazz 17-16
Seattle Supersonics 9-22
Pacific Division
Phoenix Suns 22-9
Los Angeles Lakers 19-11
Golden State Warriors 19-13
Sacramento Kings 11-18
Los Angeles Clippers 10-19
Southwest Division
San Antonio Spurs 21-8
Dallas Mavericks 20-11
New Orleans Hornets 20-11
Houston Rockets 15-16
Memphis Grizzlies 8-22
League Leaders
Points a game
Kobe Bryant- 27.1 Allen Iverson- 26.3 Carmelo Anthony- 25.7
Rebounds a game
Marcus Camby- 14.2 Chris Kaman- 14.1 Al Jefferson- 12.1
Assists a game
Steve Nash- 12.4 Chris Paul- 10.2 Deron Williams- 8.7
The Best
San Antonio Spurs
Many people can name off the best teams in the league, many people can talk about which team might win the championship, but you can't say anything until the champs are knocked off. The Spurs are the best team in the better conference, which still gives them the rights to be the best. Nobody has been talking about the defending champs lately. They've been the show of the West, and they still hold the title. Gregg Popovich has made a smart move to make this team better. Manu Ginobili is one of the league's best shooting guards, but he comes off of the bench. This is not punishment for Ginobili; on the contrary, Ginobli plays so much better coming off of the bench for San Antonio. He has only made two starts this season, but he still manages to put up 19.2 points a game. Some players in the league play great off of the bench, and Ginobli is one of those guys. And with four of their starters averaging over 10 points a game, it is a definite possibilty that the Spurs could find themselves where they left off. They have been bothered with injuries, but they haven't let that bother them. One thing that they did show people is that they're weak without Ginobili. He has been out for a couple of games, and San Antonio have found themselves struggle in the games without him. They'll need more production from Bruce Bowen, who has put up 6.1 points a game in 29 starts. They've still managed to win without his contributions, but once he gets going, this team will find themselves in the same position as last year: in the playoffs.
Phoenix Suns
You have to love the way that the Suns are playing. They've continued to play at a high level year in and year out. Amare Stoudemire is playing the best basketball of his career, putting up 21.8 points and grabbing 9 rebounds a game. Phoenix has been clicking on all cylinders, and that's why they still find themselves as one of the best teams in the West. Phoenix is a very well, put together team. This team revolves around the playmaker, Steve Nash, who sets up 12.4 assists a game. He has been so valuable to this team, giving them the strength to run along with San Antonio. Raja Bell finds himself struggling from the field a little bit by only shooting 39%, but other than that, they are one of the best shooting teams in the league at 45%. The one thing I am worried about is the way they will play come playoff time. They've basically had the same team as the previous two that were knocked out before the NBA Finals. The one asset that could guarantee the Suns making a trip to the NBA Finals is Grant Hill. How about the play they're getting from him? It is amazing that he still has the same playing ability as he did in the younger days. Putting up 16 points per game is what Hill has been able to accomplish since being in Phoenix. The Suns come out energetic in games, and they look better than last year's team, but, just like the Spurs, nobody has been talking about the Suns. It's okay though, because Phoenix doesn't need the attention. They still continue to play at a high level, despite the lack of recognition that they're getting.
The Worst
Seattle Supersonics
Seattle is too young of a team to compete in the West yet. Even if they were in the East, they still wouldn't have the playing ability to compete. This isn't a matter of skill, it's the lack of enthusiasm and energy. The coach isn't doing a good enough job in getting these kids fired up. They can't play defense, and they give up about 104 points a game. Chemistry has also bothered this team. They are all very young, and they haven't learned how to play with each other yet. The whole talk about leaving Seattle is what has slowed this team down mentally. The fans have been quiet, and have basically abandoned the team. It will take Seattle a couple of years in order to get things together, but it is a management thing as of now. They are at 9-22, and they show no signs of improving. Seattle is in rebuilding mode though, so it's the future that looks bright for them, rather than the season.
Memphis Grizzlies
Memphis is also a well built team, but they just lack the focus and energy to play. Pau Gasol, Mike Miller and Rudy Gay are the anchors of this team, but that's it. Those three average 52.4 of the teams 100.6 points a game. The bench hasn't stepped up, and that is the biggest flaw in this team. They've went 3-12 in the month of December, and that has pushed them to the bottom of the Southwestern Division. They have the offense from their big three, but they just don't have the defense. They have allowed their opponents to score 105.5 points a game. Rudy Gay has improved some of the aspects of his game this year. He has been making better decisions, shooting consistent from the three point line, has a knack for making big shots, and he is tougher on the court. That's it. They haven't gotten anybody else to step up along with them. They will be able to get all that in the future, but they aren't a competitive team.
Pretenders
Utah Jazz
Sadly, but surely, these are the pretenders in the Western Conference. Utah probably has one of the best starting fives in basketball, but they just aren't focused on winning. Sure, they were able to stop Portland's 13 game win streak, but that was on behalf of Portland. Utah started their season off, 12-5 but since then, they've won only four more games, giving them a 17-16 record. Utah has playmakers on all sides of the ball, but nobody is making plays. The respect for Jerry Sloan has fallen of, as result from Gordan Giricek's fallout with him on the 19th. This caused Utah to trade away Giricek to the 76ers in exchange for Kyle Korver. The Jazz are hoping for Korver to fill in Giricek's presence with his three point shooting, but this still isn't the strong team that we know from last year. What the Jazz have been able to get is good play from Ronnie Brewer. He's shooting 52% from the floor while throwing up 12.7 points a game. Brewer is a big surprise in my opinion, but the team's playing level is also a surprise. They are really better than what their record is. They could/will get into the playoffs, but their team isn't deep enough to compete with the other teams in the West. Sorry Utah, you're the pretenders of the West.
On the Come Up
Portland Trail Blazers
There is '''no doubt''' that Portland is the team on the come up this month. Portland just got a 13 game winning streak snapped on Monday, but that doesn't make them bad. They've played great basketball in the month of December, and they've managed to fight their way into the top in the West. They are second in their division, ''just'' under the Denver Nuggets, but the inconsistency that is coming from Denver may allow Portland to pass them. The Trail Blazers have been getting contributions from everybody on the team. Whether it's Brandon Roy putting in his nightly 19.2 points, or Steve Blake dishing out 5 assists a game. Every little bit helps, and that is what has made this team as hot as they are. They've put themselves among the top teams in the West, just because of their great run, without Greg Oden. They're still liable to cool down, but that is because they're young. They are the youngest team in the league, who is competing with the top in the West. Portland definitely is surrounded by playoff talk, but not championship talk. Nate McMillan has done a tremendous job in handling these youngsters, and bringing them to a higher level in Rip City.
Forget About It
Minnesota Timberwolves
4 wins in the first 30 games is not the way to go in order to be good. But this is sort of what we expected to come from this team. They are in the rebuilding mode, with a lot of young players. Minnesota really has nothing to look forward to from here on out. Al Jefferson has been the Wolves' biggest help so far this season. He is one of the top centers in the league, with an average of 20.4 points and 12.1 rebounds a game. That is all Minnesota should be excited about, because they're really not getting production from anybody else. That is why the Minnesota Timberwolves can forget about it.
Coach of the Month
The coach of the month has to be Phil Jackson of the Los Angeles Lakers. He has forgotten about the all of the trade talks involving Kobe Bryant, and he has brought his team among the best in the West. The Lakers still sit behind Phoenix in the Pacific Division, but they've turned their season into success. Jackson has managed the youngster, Andrew Bynum very well, and Bynum has been playing his best basketball. Jackson has also been putting trust into his bench, and they've managed to get 48.2 points a game for him. I love the way that Jackson is handling this ball club. He is staring at a playoff spot right now, so Phil Jackson, you get the honors of Coach of the Month.
Player of the Month
Brandon Roy from Portland gets the honor for Player of the Month. The main reason why Portland has had the success they're having this month is because of the leadership coming from Brandon Roy. In the month of December, Roy has put up a consistent, 21.2 points a night, and shoots 47% from the floor. He also leads his team in assists, so this team would really be nothing without his presence. Portland revolves around Roy's game, which gives him the Player of the Month award.
Players to Watch
Andrew Bynum, Carlos Boozer, Brandon Roy, Chris Paul, Amare Stoudemire, Josh Howard, Rudy Gay, Baron Davis, Al Jefferson, John Salmons.
Ad blocker interference detected!
Wikia is a free-to-use site that makes money from advertising. We have a modified experience for viewers using ad blockers

Wikia is not accessible if you've made further modifications. Remove the custom ad blocker rule(s) and the page will load as expected.