The third month of the NBA season is in the books, so that means it's time to look at what's been going on. January was a good month in the NBA, especially for the teams that are rising to the occasion of being the league's best. I will explain everything that I've seen from the NBA's teams from this month. Not last month, the month before, or the season all combined. Just covering everything that we see and know from the month of January.
Eastern Conference
Atlantic Division
Boston Celtics 36-8 (10-5 in January)
Toronto Raptors 25-21 (8-5 in January)
New Jersey Nets 20-26 (5-10 in January)
Philadelphia 76ers 18-29 (4-11 in January)
New York Knicks 14-32 (6-10 in January)
Central Division
Detroit Pistons 33-13 (9-6 in January)
Cleveland Cavaliers 25-20 (11-3 in January)
Indiana Pacers 19-28 (4-10 in January)
Chicago Bulls 18-27 (7-9 in January)
Milwaukee Bucks 18-29 (7-10 in January)
Southeast Division
Orlando Magic 30-18 (7-7 in January))
Washington Wizards 24-21 (9-6 in January)
Atlanta Hawks 18-24 (4-11 in January)
Charlotte Bobcats 18-29 (7-10 in January)
Miami Heat 9-36 (1-13 in January)
League Leaders
Points a game
LeBron James- 30.1
Dwayne Wade- 24.5
Richard Jefferson- 24.0
Assists a game
Jason Kidd- 10.4
Jose Calderon- 8.7
Jamaal Tinsley- 8.6
Rebounds a game
Dwight Howard- 14.9
Emeka Okafor- 10.6
Antawn Jamison- 10.4
The Best
Cleveland Cavaliers
The Cleveland Cavaliers have gone from being a team of pretenders, to becoming a team that is ready for the playoffs. Now, whether they'll make a run at the championship again is in their hands. Cleveland struggled at the beginning of the season, but in the month of January, they've come from a 14-17 record to a 25-21 record. They went 11-3 in January, and have given their season hope. Cleveland still isn't a threat in the East, but LeBron James still is. He has single handedly turned this team around and has given them new life. Sure, they'll make the playoffs in the weak Eastern Conference, but would they even have a shot at it without LeBron James? I'm sure they wouldn't, because next to James, their second best player is Zydrunas Ilgauskas. James is the league's leading scorer and he is the only reason why this team is where they're at. Cleveland is only 6.5 games behind the Detroit Pistons, so any slip up by Detroit could give Cleveland a chance to gain ground in the Central division. There is (definitely) still some weaknesses in this Cavs team, but in January, they've been playing like there aren't any at all. Even with the absence of Anderson Varejao, the Cavs have been able to be successful this month. The word on Varejao is that he'll be out until after the all star break with an ankle injury. But once he comes back, he will be able to re-establish the depth of the bench and give the Cavs a better chance of going further than people are expecting.
Boston Celtics
Surprise, surprise! Who else but the Boston Celtics has had a great month of January? The Celtics are still proving their supremacy in the NBA by continuing to hold the league's best record at 36-8. This has been Boston's worst month, but it still has been a better month than plenty other teams in the East. Throughout the month of January, Boston has struggled through quite of bit of injuries. Rajon Rondo was out for a couple of games early on in the month. Ray Allen has been on and off of the court and at the moment, Kevin Garnett has an abdominal injury. So it's understandable that Boston has shown some weaknesses on the court this month. They've only lost five games this month, but that's more games in a month than they've lost all season. Regardless, there is no doubt that this is still the best team in the NBA. The only problem I see on this team is the bench. Doc Rivers really needs to get the bench play established so the starters don't have to always worry about taking over games when they're down. They have struggled quite a bit, but there's still no reason to doubt them. They are getting better point guard play from Rondo. He shows his inconsistency at times, but he's defending better and is learning how to play the position better. The Celtics still hold the title of being the NBA's best team.
The Worst
Philadelphia 76ers
The Philadelphia 76ers have played poorly in the month of January. There's really nothing else to expect from them, but you would think that they would put up some sort of fight. They started off strong this season and last month, but they were only three games under .500. With a terrible 4-11 stretch in January, they've basically lost hope in their season. The departure of Kyle Korver doesn't help either. He was basically their three point threat, but with him gone, Philly has sunk to the bottom of the league in three point percentage shooting at just 31.6%. Getting somebody like Gordan Giricek didn't help at all because he is just a watered-down version of Kyle Korver. The two Andre's (Iguodala and Miller) seem to be the only two that this franchise wants to build around. Nobody on this team has stepped up and these two are the guys that the 76ers depend on. Samuel Dalembert is their threat in the paint and he plays consistently, but he's not a franchise player like Iguodala, or Miller for that instance. Philadelphia now sits at an 18-29 record and they show no signs of improvement thus far. They still have a mathematical chance of getting into the playoffs but it will take a lot of hard work and determination to find their way back in it.
Indiana Pacers
The Indiana Pacers were also a team that had a playoff spot before the month of January, but now they've just fallen apart and they find themselves further and further away from second place in the Central division, night in and night out. Indiana is not a bad team though; they just struggle with injuries to their key players. Jamaal Tinsley is always hurt and it's not helping his team this year and their best player, Jermaine O'Neal has been out as well. So, in their absence, Mike Dunleavy has been the guy that has stepped it up for this team. He seems to be the guy that is still playing his heart out and he's been the one that this team rallies around. He leads the team in scoring with 17.8 points a game and he is a definite threat at the three point line, shooting at a respectable 41%. He also is shooting a tremendous 49% from the floor overall. This is who they depend on since nobody else has been stepping up for Indiana. Just like Philadelphia, there is still a possible chance for Indiana to reach the playoffs; probably a higher chance than Philly. A slip-up from Cleveland can put the Pacers exactly where they need to be to contend for a playoff spot. But with this lineup I feel it would just be a waste of a playoff spot, even if they did make it.
Pretenders
New Jersey Nets
This team has fallen off tremendously over the past couple of years. With a team that is equipped with Jason Kidd, Richard Jefferson and Vince Carter, the New Jersey Nets should be able to be compared to Boston. That is basically New Jersey's version of the Big Three. It is ridiculous how you could have a team like this and not be playoff contenders. And Lawrence Frank has done a terrible job with this team. He hasn't established the right lineup to play consistently well night in and night out. Now sitting at a 20-26 record, Jason Kidd has decided that it's his time to leave (I don't blame him). He has played well for his team and he hasn't really gotten anything back from them. In their last ten games they've only won one of them. New Jersey seemed like they once had great chemistry but now it has all just fallen apart. The only bright spot in the Nets is the play of the rookie, Sean Williams. He has exceeded many people's expectations so far. He could possibly have Rookie of the Year considerations but the way the NBA is built it won't happen. Regardless, Williams has done his job in the paint, shooting at 53% and putting up 7.4 points a game. I really don't see this team going anywhere, especially if Jason Kidd leaves. Considering who they get if Kidd does get traded, that will be a different story. New Jersey should be better than 19-26 with the team that they have.
On the Come Up
Washington Wizards
In the month of January the Washington Wizards have shown me a lot. They've shown me that they know how to play without their superstar, Gilbert Arenas. I just wonder where they would be now if they still had Arenas out on the court with them. The tremendous play of Caron Butler and Antawn Jamison has brought the Wizards to where they are today. This is one of the dangerous scoring duos in the NBA. Jamison averages 21.1 points a game and Butler averages 21.9 points a game. The only thing that I'm worried about is that they are the only one's stepping up for this team. They are playing tremendous basketball now but how long will Butler and Jamison be able to hold this team on their shoulders? Brendan Haywood is one who wants to help Butler and Jamison out. He is their big man in the paint that puts up 10.3 points a game and shoots 53% from the floor. Those three are the only ones that pose a threat to other opponents, and they've made their presence felt. There's no telling whether or not Arenas will come back this season, so there's no telling how they'll do in the playoffs. They do have a chance to make it because it's the East but the seeding may affect their chances to go far. I love the way they're playing though because they're really not supposed to be where they're at now.
Forget About It
New York Knicks
New York's chance of making the playoffs is mathematically possible but definitely not logical. I don't understand why former superstars like Magic Johnson and Isiah Thomas are thinking that the Knicks can make the playoffs. The New York Knicks are the pinnacle of pitiful. The thing is that they don't have bad players; they just have a bad coach (obviously). There shouldn't be any argument on why the Knicks could make the playoffs. A 14-31 record says it all.
Coach of the Month
Eddie Jordan, head coach of the Washington Wizards deserves my honors for January's Coach of the Month. What he's done for the Wizards has been incredible this season. No Gilbert Arenas. No problem. He's let the Wizards to a potential playoff spot with a 24-20 record. Jordan has given new hope to the city of Washington and he's also turned Caron Butler into a potential superstar. He's also done a good job building up the rookie, Nick Young. He's taking it slow with him so he doesn't end up ruining his career by rushing him into the lineup. Jordan deserves credit because he didn't hit the panic button one time this season and he's been very patient with the Wizards team. My expectations for Washington were exceeded by the coaching of Jordan.
Player of the Month
Chris Bosh of the Toronto Raptors has had a magnificent month of January. He has been putting up 27.7 points a game with 8.8 rebounds a game and shooting at 58%. Unfortunately, Bosh didn't make the all star squad but that doesn't stop him from being my Player of the Month for January. The big man is a constant double-double threat and he consistently puts up great numbers. Bosh is the leader of this Toronto team and he will be the main reason why the Raptors will go far this season.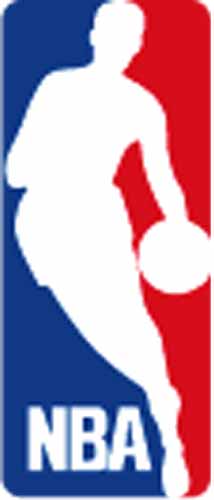 Western Conference
Northwest Division
Utah Jazz 29-18 (11-2 in January)
Denver Nuggets 27-18 (9-6 in January)
Portland Trail Blazers 27-19 (8-6 in January)
Seattle Supersonics 11-35 (2-13 in January)
Minnesota Timberwolves 10-36 (5-10 in January)
Pacific Division
Phoenix Suns 33-14 (11-5 in January)
Los Angeles Lakers 29-16 (9-5 in January)
Golden State Warriors 29-19 (9-6 in January)
Sacramento Kings 21-24 (9-6 in January)
Los Angeles Clippers 14-29 (4-9 in January)
Southwest Division
New Orleans Hornets 32-14 (12-2 in January)
Dallas Mavericks 31-14 (11-3 in January)
San Antonio Spurs 29-16 (8-8 in January)
Houston Rockets 26-20 (10-4 in January)
Memphis Grizzlies 13-33 (5-11 in January)
League Leaders
Points a game
Kobe Bryant- 28.4
Allen Iverson- 27.0
Carmelo Anthony- 25.5
Assists a game
Steve Nash- 11.8
Chris Paul- 10.9
Deron Williams- 9.6
Rebounds a game
Marcus Camby- 14.3
Chris Kaman- 13.9
Tyson Chandler- 12.4
The Best
Phoenix Suns
The Phoenix Suns still is the best team in the West whether you like it or not. Forget about having the best record. You have to love the way Phoenix is playing. They've continued to play at a high level year in and year out and this season they're playing like a championship team. Amare Stoudemire, Steve Nash and Leandro Barbosa all total average 56.4 points a game and they are what the team needs to run. The way Phoenix plays team basketball is outstanding. With Nash dishing out 11.8 assists a game and the way they spread the ball around makes the Suns what they are. People complain about how they stay at the same level when the playoffs come but this year is different. They look like a different team this year. Phoenix knows how to run plays well and they make the extra pass when needed. Shawn Marion and Amare Stoudemire are the big men in the paint that gives Nash the opportunity to make plays and feed them the ball. There is no selfishness on this team. I love the way they're playing and I see nothing but success coming out of them.
New Orleans Hornets
The New Orleans Hornets have turned into an elite team in the NBA. Nobody noticed the run that they've gone on until they ended up with the best record in the West. There is no doubt that this team is serious about competing with these teams in the West. New Orleans has only lost one game in the month of January, halting a ten game winning streak. The Hornets are equipped with players like Chris Paul, Peja Stojakovic, David West and Tyson Chandler. These four are the ingredients to a successful team. Chris Paul, who is receiving MVP considerations, has learned to be the guy who can take over for his team. The playmaker is putting up terrific numbers, putting up 20.8 points and 10.8 assists a game. This team revolves around him and he has basically been the Steve Nash of New Orleans. Just like the Suns, New Orleans doesn't play selfish basketball as they average 21.6 assists a game as a team. This team is well built in the starting lineup but the only thing they lack is depth on their bench. Melvin Ely is the only consistent contributor off of the bench. He just came back from an injury and he's been playing his part since coming back. For the moment they hold the best record in the West and they are playing at a very high level.
The Worst
Los Angeles Clippers
The Los Angeles Clippers are not a threat in the West at all. They've continued to struggle with their ability to play team basketball and now they've found themselves at the bottom of the Pacific division with a 14-28 record. They've always struggled with injuries and they just have no team at all. Chris Kaman is basically the only guy who is a key factor to the Clippers. I love how he's playing but I don't love how the rest are. They rank 25th in the league in shooting percentage, shooting only 43%. Although they rank among the top 15 in assists a game they don't have a team that can score well. Especially with Elton Brand out, the Clippers won't have a good shot at going anywhere this season.
Memphis Grizzlies
This season won't be any special season for the Memphis Grizzlies. Things aren't going to get any better either, especially with the addition of Kwame Brown. Pau Gasol was the centerpiece of the team but now he's out and his replacement is Brown. Kwame could possibly improve this team, we never know. At this particular moment it's not looking promising and their 13-33 record says it all.
Pretenders
San Antonio Spurs
The defending world champions are not playing the same basketball that got them the NBA title last season. They've had a mediocre stretch of January and they weren't really able to compete with the other teams in their division. The San Antonio Spurs don't have the depth this season to go as far as they did last year. Last month they were playing terrific basketball but they have just broken down into an average team in the West with an 8-8 record in January. They are now placed third in the Southwest division with a 29-16 record. Their record is still tremendous but if they're going to compete in the West they have to play at the same level they did last season. Regardless, San Antonio is getting good play from their stars like Manu Ginobili, Tony Parker and Tim Duncan but the rest of the team doesn't stick out. I don't see the Spurs going far into the playoffs this season. They no longer have the energy and the enthusiasm that they had last season which is one of the main reasons why this team gets the title of being pretenders this month. With all of this said, you still can't take anything away from the world champions. A bad month doesn't make them a bad team but their month of January brings down their rankings among other Western teams in the NBA.
On the Come Up
Utah Jazz
Last month I ripped this team for being pretenders out in the West but now the Utah Jazz have had a tremendous month of January and they've overtaken the Trail Blazers and the Nuggets in the tight race in the Northwest division. They sit atop the division with a 29-18 record. They've quietly been on the come up this month and their tremendous play from the point guard position has been what's brought them to where they are now. Deron Williams is probably one of the most underrated guards in the NBA. He is just a pure playmaker and a wonderful asset to have on the team. While shooting 51% from the floor, Williams puts up 18.9 points and 9.6 assists a game. He basically sets up plays for the constant double-double man, Carlos Boozer, who is having a great year. 22 points and 10.6 rebounds a game is the contribution that Boozer gives to the Jazz. Unlike last month I expect the Jazz to go further than they did last season. They have depth on their team and I believe that they have the best starting line-up in the West. They score 105 points a game, ranking them among the top ten teams in scoring. The Jazz are in the middle of a seven game win streak as well. The addition of Kyle Korver has also helped out the Jazz as he's come up big in several games so far in Utah. I do expect the Jazz to cool down eventually but I also expect them to finish out the season strong and make a decent run in the playoffs.
Forget About It
Seattle Supersonics
Yeah. The SUPERsonics can just forget about going anywhere this season. The rookie hype has cooled down. The city of Seattle has nothing to be enthusiastic about and there is just nothing to look forward to if you're a fan of the Sonics. Kevin Durant has hit the rookie "wall". He really doesn't make this team any better but he really can't without a supporting cast whatsoever. Nobody on the Seattle team has stepped it up. They are 11-35 in the Northwest division and are placed fourth in front of the Minnesota Timberwolves. Seattle ranks low in most statistics and I see them going nowhere in the next couple of years. So the Supersonics can just forget about it.
Coach of the Month
http://www.sportsblah.com/uploaded_images/D.Nelson-760129.jpg
Don Nelson, head coach of the Golden State Warriors deserves the honor of my coach of January. There were questions surrounding the Warriors, wondering if last season was just a fluke but they're playing better than last season. They are playing with a higher confidence level and they really are just competing well with the other teams in the West. I thought that Golden State would fall off but Nelson has instilled knowledge in this young team and now they find themselves with a 29-19 record in the Pacific division. There's no longer magic in this team because now this is what is expected from the Warriors. Give Nelson credit for bringing this team to where they are at now because many people didn't believe they'd be here. They've quietly crept up in the West, currently ranked as one of the better teams out there and now they will have help in the paint with the newly acquired Chris Webber. With him in the lineup I expect Golden State to be an even better team.
Player of the Month
http://sportsillustrated.cnn.com/2007/basketball/nba/02/26/chris.paul.jpg
Who else but Chris Paul deserves the honor for Player of the Month? He is the only reason why the New Orleans Hornets are where they are today and that's a fact. Paul is receiving MVP considerations for what he is doing in New Orleans. In the month of January Paul has been putting up 12 assists and 19.4 points a game. The team has ridden his shoulders and without him where would New Orleans be? He has made Tyson Chandler and Peja Stojakovic both feel comfortable in New Orleans. Paul sets up plays for them, giving them the numbers that they need to make this team successful. You have to love the way Paul is playing right now. That's why he deserves my Player of the Month award.
Ad blocker interference detected!
Wikia is a free-to-use site that makes money from advertising. We have a modified experience for viewers using ad blockers

Wikia is not accessible if you've made further modifications. Remove the custom ad blocker rule(s) and the page will load as expected.