Not complicated. These are the 10 cities in North America with zero current MLB, NFL, NBA or NHL teams that probably deserve a team whether through relocation or eventual expansion.
Here's the 10 that just miss the cut... though not really. No particular order:
Des Moines, Iowa
Fresno, California
Tucson, Arizona
Providence, Rhode Island
Winnipeg, Manitoba
El Paso, Texas
Tulsa, Oklahoma
Austin, Texas
Albuquerque, New Mexico
Little Rock, Arkansas

10. Birmingham, Alabama - Birmingham has been home to several pro football teams from several different leagues and football tradition runs deep in Alabama. In fact, Birmingham was home for a season to a Canadian Football League team, the Barracudas! Though none of Birmingham's early attempts at pro football were very successful, it was due more to the draw of college football and mismanagement than whether or not the area could sustain a franchise. The NFL would have little problem providing a quality, sustainable product in the heart of Dixie. Plus the city would create an instant rivalry with the Titans, Falcons, Saints, Panthers and the three Floridian teams.
9. Albany, New York - If Buffalo can get two pro franchises, why can't Albany get one? It's a stone's throw from Springfield, Mass, where basketball originated and Hall of Fame resides. It's a well thrown stone's throw from Cooperstown, New York where baseball's origins allegedly occured and Hall of Fame resides. Albany has a decent media market and like Hartford (#8) could draw from two huge, overflowing, existing fan bases in Boston and New York City.
8. Hartford, Connecticut - Hartford has already had one hockey team stolen away. Connecticut's capital also once was home to a pro baseball team... in the 1870's. It was also once home to an NFL franchise... in 1926. But because it's smack dab between Boston and New York, it's a great location to plant a new franchise to draw from both bases where over-priced tickets crowd out an otherwise fertile market. The area is loaded with fans that know their stuff, show their pride and are addicted to sports of all variety. A savvy, business-wise owner could capitalize easily in such a location, regardless of the sport. Even the WNBA does pretty good just miles east of Hartford. The only thing keeping a team out of Hartford (and/or Albany) is greedy owners afraid of having their market share crimped.
7. San Juan, Puerto Rico - The capital of the unofficial 51st United State, San Juan has hosted a pro team before when the vagabond Les Expos stayed part of a season in town prior to reincarnating themselves as the Nationals. San Juan has a metro area population around 2 million people, but could theoretically draw more from Florida and other Carribean islands. It's not a prime candidate for a NFL or NHL team but a MLB or NBA team there in the distant future is not unthinkable.
6. Boise, Idaho - Geographically, Boise could corner a huge chunk of the map from Seattle to San Francisco to Denver. There is a rabid sports fanbase there and the region is growing. Boise is bigger and has much nicer weather than you think. The thing that hurts it as a viable market is the lack of a surrounding metropolitan area. Twin Falls, ID? Pocatello, ID? Walla Walla, WA? Bend, OR? Reno, NV?... these places are pretty far away - and not that much of a lucrative addition. But
5. Louisville, Kentucky - Louisville already was home to a Major League Baseball team as well as an ABA team in the early 70's. It's a sports Mecca every May for the Kentucky Derby and has a rich sporting heritage as the birthplace of Mr. Cassius Clay plus a metro population well over 1 million. The state of Kentucky loves sports. The downside is it's proximity to Cincinnati, but a basketball team would certainly be loved and appreciated in Kentucky.
4. Omaha, Nebraska - Omaha is already home to College Baseball World Series and could draw fans from all over the Upper Plains as well as not-so-far-away Lincoln. People of the area are diehard fans and are often noted for their travels to such "hometown teams" as the Broncos, Chiefs, Vikings and Rams in the NFL or Rockies, Royals, Twins or Cardinals in MLB. University of Nebraska alrady pulls crowds larger than any pro team and their following travels with them where ever they go. Nebraska sports fans deserve a pro team if only as a menial diversion from the drudgery of tolerating life in Nebraska (just kidding, y'all).
3. Mexico City, Mexico - Mexico City is the most populated city and metropolitan area in North America. Yes, it's larger than even the Big Apple and more than twice the size of Chicago. Considering there are 8 cities in Mexico with a greater population than Detroit, it only makes sense to start with the biggest city first. The only downside to locating a franchise in Mexico City besides language, social, cultural or political issues, the elevation (over 2,000 ft more than Denver) and monetary exchange and tax rates is the travel. Mexico City is quite a hike from most Northeast U.S. cities. The NFL could make it anywhere with a franchise and has already hosted a regular season game there; which was a tremendous sellout. With 19+ million people in the area, it could probably sustain a NHL franchise for a few seasons on curious interest alone.
2. Norfolk, Virginia - Believe it or not, Norfolk is North America's largest media market without a pro sports team; ahead of such two franchise cities like Charlotte, Cincinnati, New Orleans and Buffalo. Richmond, Roanoke and Newport News are also within a reasonable vicinity of Norfolk and are each in the top 100 media markets as well. Geographically, it's far enough away from Washington, Baltimore and Charlotte to make a reasonable argument for inclusion. Rumors have stirred about a baseball team relocating to the region in the past but seem to have been blown dead by the move of the Expos to Washington. Perhaps a basketball franchise in the future would make sense? The NHL loves southern cities and the NFL would have a difficult time convincing Dan Snyder and Art Modell to lend some territory to another franchise.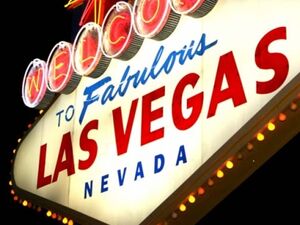 1. Las Vegas, Nevada - Heads above and beyond all the other cities on the list. It's inevitable. The city could build immaculate arenas, stadiums, whatever in no time. Vegas has previously served as home to the USFL, CFL and several other pro sports leagues. There's a large population, plenty of tourist dollars, favorable location to attract players... Yes, there is concerns over gambling, game fixing, etc. but there are measures that are simple and easy to overcome that. Where there's money, there's a way. Pro teams hold exhibitions there routinely, it's a matter of time before games that count are played there.
Ad blocker interference detected!
Wikia is a free-to-use site that makes money from advertising. We have a modified experience for viewers using ad blockers

Wikia is not accessible if you've made further modifications. Remove the custom ad blocker rule(s) and the page will load as expected.