The ArmchairGM Meet the Users series continues with The Beast interviewing his next guest The Falcon...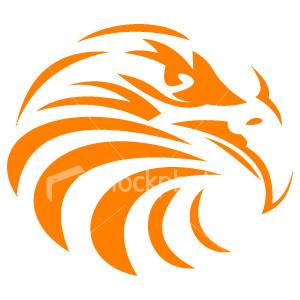 1. How did you learn about AGM?
Honestly, I do not recall how I came to learn of this great site called ArmchairGM. I remember a few years back a friend of mine mentioned this site. Then at some point in time, the account here was created. It was not until last July that I actually started contributing. The farthest that I can go back to my first controbution is July 6, 2007. It wasn't a big hit, but I think I developed into a better writer since then. From one post to another, there is a BIG difference.
From then on, it was voting, then commenting, to fanboxes, and now I am into the editing. So I have climbed the latter fairly quickly over the last eight months... but not as fast as someone else who started about the same time...
2. Do you think that the Eagles will actually trade Donovan McNabb this off-season?
I've changed my tune a little about Donovan McNabb going anywhere else this off-season. He obviously wants out, but in his heart, Philly is the only city for him (even if he is not loved out loud (comments), whenever he is done, he will be missed; after all it is the best football town). At the least, I hope that he remains on the Eagles. McNabb (when healthy) is one of the best quarterbacks in the league of All -Time (reference #39). Just look at what he does when he has a number one caliber receiver (i.e. Terrell Owens or Donte' Stallworth). Donovan will remain as long as Andy Reid has the final say, but if it were up to me, I'd want Reid out and Donovan to stay... Then again, who knows?
3. Last month, Sports Illustrated came to the conclusion that Detroit was no longer Hockeytown USA. Could Philly be the next one?
Hockeytown USA? No, I do not think that Philadelphia can receive this nick-name, nor that any other city should. I believe it is one of those things you just put away into retirement; like retiring a jersey number or something. I do, on the other had, believe that Philadelphia can be one of the best hockey town around. Philly is passionate about their sports teams. Even though the teams haven't won a major championship in a long while, it is some-what a good thing. Don't jump on me just yet... Philly is a hard-working, devoted city, and there is nothing more that we love than our sports teams and sports idols. But because the city has not had a major championship in years, when that season comes along, it will be all that much more meaningful.
Hockey is the perfect sport for Philadelphia. Baseball (maybe I just don't see it because I am not a Phillies fan... long story) is just, well. The team is good now, so people jump on-board, but the reality is that we want to see the star player on the other team get facked up. Laying out Tony Homo, Reggie Bust, or decapitating Sidney (yes, it's a girl's name) Cosby is what makes us proud of our teams. So a championship needs to come from a contact sport; either football or hockey.
Since, someone isn't up for the smash mouth game, the current Eagles squad is more a finesse team (except for some players). But, when you look at the Flyers with tough guys who just want to knock some one's teeth out (point and case), that defines Philadelphia sports. They Flyers are also the only Philly franchise right now looking to improve their team; the Phillies refuse to pay Ryan Howard the $10 million he has earned and Reid believes he has enough talent to win a Super Bowl. The Flyers are seeking more help for an already talented team. That is right, a Philadelphia franchise showing a commitment to winning... for once. And to top off why hockey is the best cure for the City of Brotherly Love, the fans get a bad rep for being dicks to opponents... but isn't that the point?
4. It has been a while since a World Series winner went back to back. Can the BoSox do it again in 2008?
Can the Red Sox repeat as World Series Champions? Of course, everyone has the same shot at this point. Will they repeat? As much as I am hoping to be wrong here, I do not believe that the Red Sox will repeat; it's just too difficult. They certainly have the make-up to accomplish such a feat, I just believe that there are so many teams who have developed into power-houses that to pin-point one team is not a wise, or for that matter, an easy decision...
The Red Sox are still the best team in the league. Cleveland has a great line-up with two stud pitchers. Detroit has the additions of Miguel Cabrera and Edgar Renteria to an already stacked line-up, and with their pitchers being healthy, they could be the best team in the league. The Angels added fire-power, but will hurt because of the loss of Orlando Cabrera (an under-rated contributor). Seattle, with Bedard now, is also a contender. And any National League team could sweep in and take the crown, because no matter what happens, the National League is guaranteed to have a team in the World Series. I believe that team will be the New York Mets this year. Oh, and there is always that other team from NYC... I guess they are alright...
5. Is February the worst month of the sports year. If not, what is?
When it comes to professional sports, football, hockey, and basketball are just something to do to pass the time when there it is too cold for baseball. Don't get me wrong, I still love all the major headlines, but there isn't much more to it for myself. I still try to be a fan of my teams, but other than that, this "other stuff" is just something to do during the off-season. If Major League Baseball was year round, I would pay very, very little attention to the other sports; because from March until October, there is only one sport that I care about, and nothing else is even worth putting into the my news. To answer the question, any month without baseball is bad, but take away football too? February is the worst (plus it only has 28/29 days... confusing stuff)...
Before I am done ranting, I'd like to thank the AGM community for everything you all do here. In particular I would like to thank certain users who do a little extra to assist, write about, debate, and teach things to me that I otherwise may never have known. Hopefully, they enjoy having me around as much as I enjoy their work.
Ad blocker interference detected!
Wikia is a free-to-use site that makes money from advertising. We have a modified experience for viewers using ad blockers

Wikia is not accessible if you've made further modifications. Remove the custom ad blocker rule(s) and the page will load as expected.