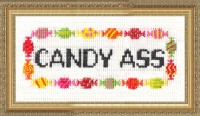 According to the Associated Press,
Seattle Seahawks
kicker
Josh Brown
has stated that he will be wearing heated warm-up pants in Green Bay, WI this weekend during the Divisional playoff game against the
Packers
. The pants have been fitted with battery powered heaters. These heaters are intended to keep his legs at a temperature of 75 degrees (24 Celsius) no matter how cold it gets.
The candy-a$$ excuse that Brown gives to the AP is that it's harder for kickers to stay loose because they spend most of the game on the sideline.
The National Weather Service predicts games time conditions to be 17-28°F with a 20% chance of snowfall.
This is a man's game, right?
For the song of the day on Saturday at Lambeau, here's the Godfather of Soul: