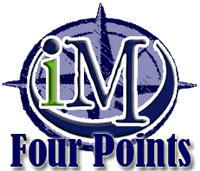 I think summer/spring is here to stay. Another solid day of upper 60's and definitely a day where I'll be heading to Buchmiller to shoot a round of disc. There's four or five courses within an hour and "Buch" still beats me into the ground.
Some non-wrestling related things: Saw "Forgetting Sarah Marshall" last night. Somewhat crude, very entertaining and definitely some "laugh out loud" moments. Big fan of Mila Kunis (That 70's Show) in this one.
Today's Sheetz @ The Pump: $3.55 a gallon. I have only once paid this much for a gallon of gas, and that was when I was living in Virginia right after the Hurricane Katrina gas-gouging. Next paycheck, I'm buying a bicycle.
On to Tuesday's Four Points:
New programs announce recruits

There have been 55 new collegiate wrestling programs added since 1999 (
full list
). One of the programs reinstated was Colorado State University-Pueblo, or CSU-Pueblo. The school, formerly known as the University of Southern Colorado, announced its first recruiting class today. Twenty-two new athletes will come to wrestle for coach Dax Charles. CSU-Pueblo is the latest Division II school in the Western United States to recently start wrestling, or re-start wrestling. New Mexico Highlands University and Grand Canyon University have recently started programs. Grand Canyon just completed its first year and had one NCAA Championships qualifier. CSU-Pueblo's rise from the ashes was our lead news item today,
read about it here
.
Unfortunately, not all colleges are looking at wrestling. Georgia State, which cut its wrestling program in 1998, blaming budgetary reasons and Title IX concerns announced the addition of football. Enjoy mediocrity, Georgia State.



Virginia heavyweight signs with Big Ten
One of the nation's top heavyweights, Nick Cook of Fauquier High School in Virginia has found a new home. After initially committing to Virginia Tech, Cook, the 2007 Beast of the East Champion and three-time high school state placewinner, has signed with Indiana, and according to his coach Bryan Hurst, is extremely excited about competing in the Big Ten.
Academically, Cook did qualify under the NCAA Clearinghouse, but couldn't get through the VT admissions and ultimately had to look elsewhere. Indiana made a solid charge, as did Edinboro and Clarion made a late run, but it was the Hoosiers who got the signed NLI on Monday. "Cookie" is a good kid and is someone who has wrestled up to his competition, and he'll have plenty of it in the Big Ten. I think he'll do well.


Campbellsville dedicates new wrestling room
It's only been four years since Campbellsville University launched its wrestling program, but coach Franky James has the Tigers moving in the best direction, up. Nevermind the fact I'm wearing a Campbellsville wrestling hat right now (which is pretty slick, by the way), but Coach James, who has had Division I coaching stints at VMI and UT-Chattanooga, will have a lot more to work with in terms of facilities.
As I'm writing this, Coach James and the program are dedicating the new wrestling room — Gosser Gymnasium.
"It's going to be three full mats for practice, and we can fit four in there for camps," said James on Tuesday morning. "Fifty-five lockers, two coaches offices, it's just what we need."
"Today is the ribbon-cutting and they'll have all the trustees here and we're going to start moving in," he said. "I've seen wrestling rooms across the country and haven't seen as many as good as this one."
Great to see a school get behind a program like the one in a small Kentucky city.
Arkansas with yet another innovation
A lot of credit is to be given to the good folks down in Arkansas who have been behind the movement to get the state high school association to sanction wrestling in the state. Now, just when I thought I'd heard about every type of gimmick wrestling camp and clinic, Arkansas shows up with this glorious idea.
I'm not kidding, this is really a great idea. Now, how many times have you trucked your kids to some camp in some metro city or small college town and found there was nothing for you to do except wait for the day to be over? Yes, it's a sweeping generalization, but what about sitting out in the sun while little Jimmy is working on takedowns?
Well how about a cruise and clinic? Here you go … July 7-12, four-time NCAA Champion Pat Smith will be conducting a clinic as part of a cruise along with another Oklahoma State All-American, Shane Roller.
Along with businessman Greg Hatcher, Smith is a big reason why the state of Arkansas has taken up the sport with so much vigor. I witnessed it first hand at the Brute-adidas Nationals. Pat looks like he's having a great time coaching these kids.  But man, a cruise and clinic? That's worth it.
Thinking about going? Here are the details.   
http://intermat.wordpress.com | http://www.intermatwrestle.com
Ad blocker interference detected!
Wikia is a free-to-use site that makes money from advertising. We have a modified experience for viewers using ad blockers

Wikia is not accessible if you've made further modifications. Remove the custom ad blocker rule(s) and the page will load as expected.