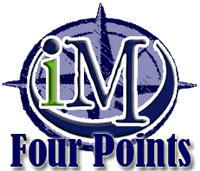 Pretty uneventful weekend in terms of wrestling news, but I touched on that yesterday. A steady stream of commitments came in from across all wrestling levels, including two kids in the Top 150.
More on that in a second. I didn't drive anywhere this weekend, rather found it relaxing to walk around downtown Lancaster with temperatures in the mid-70's and truly enjoyed the outdoor atmosphere of some of the city's quirkiest places, like Marion Court. It's one of Lancaster's nicest after work spots, open air, good food, good people and its tucked away, so it doesn't have a lot of unnecessary foot traffic.
I'll always run into a wrestler or two there over the summer, like former Hokie wrestler Steve Borja, a county native.
Gas Price today: $3.49. It went down on Friday, back up on Monday.


Von Ohlen commits
InterMat's top kid that hadn't signed as of Friday was Minnesota's Cole Von Ohlen. A two-time state champion (AA as a junior, A as a senior) for Jackson County Central, Von Ohlen will fit nicely into Joel Sharratt's team at the U.S. Air Force Academy. Von Ohlen is the first reported commitment to Air Force. The two other Division I service academies, Army and Navy, have had reported commitments of note. Army has only had two recruits report their acceptance, the best being Alabama's Steven West.
Navy, on the other hand, has several recruits eager to announce their appointments into the academy, including Nebraska's Tyler Sackett, Florida's Jake Schalles (yes, that Schalles), New York's Peter Capone, Virginia's Oscar Huntley and Pat McCaffrey, who we list as Colorado Springs, although he could hail from "Parts Unknown."


Congrats brother

This past weekend, the Friends of Long Island Wrestling, and the New York State Chapter of the National Wrestling Hall of Fame inducted six of its finest into its proud fraternity. Of them, there were some notable names, like Neil Duncan, Bob Gerbino, George Munnich, Don Snyder, Bill Starke and one name that's been personally responsible for several things involving this sport, Gary Abbott.
I routinely see Gary a few times a year. Fargo, World Team Trials, the EIWA championships, NCAA's … typical places you would expect to see wrestling journalists. He's been a friend and mentor ever since I started freelancing for themat.com roughly eight years ago. With his help, I covered my first World Championships in 2003 and the following year, the Olympic Trials in Indianapolis. Writing as a press-agent and not a deadline reporter was a change, since I was actually working for a daily newspaper at the time and actually took time off from one job to work another.
Gary's been a consummate professional, has an adherence to journalistic decorum which is second to none. He doesn't put himself on a pedestal, doesn't do any "look at me, look at me," columns. He's straight to the point and well-educated on the sport.
When Gary writes something, everyone should read it. That goes to anyone out there interested in actual journalism and sports writing. There are few out there like Gary.
Even though I ended up working for another organization (some view it as a competitor, I don't), Gary has always been someone I've turned to in situations where I might need a copy edit, some advice on a touchy topic or flat out general information. He's got it off the top of his head. He's the man.
Shameless Self-Promotion [1]
Yes, this is the part where I grovel and beg. If you're under the age of 30, well, at least around there or below, the odds of you having a Facebook or MySpace account might be pretty good. We know there are plenty of folks out there with Facebook or MySpace that are above 30 (I'm slowly creeping in that direction), so don't take too much offense to this broad-based assumption. (Except you Gimp).
As I did my daily response to Facebook messages, I ran across a colleague from another wrestling web site, Andrew Hipps from RevWrestling. He'd previously been on the social networking site and when I asked how I was "adding him" again as a friend, he pointed out something I hadn't been aware. So while it was Andrew's idea to start a facebook site for RevWrestling, I immediately said to myself "that's one helluva idea." Yes, I started one too. And yes, I am a "Fan" of Rev, along with ArmChairGM on facebook.
Instead of toiling over which one to choose, just add us both. Andrew's a solid writer and good people.
But (cough), add InterMat here (cough).
Condolences
Former Parkland High School (Pa.) wrestling coach John Toggas was struck and killed by a car early Saturday morning in the Lehigh Valley. The accident was ruled accidental, but Toggas' presence will be missed.
Tim Blangger of the Allentown Morning Call, one of the two papers that cover District XI wrestling heavily, wrote this story on Sunday.
If the name Parkland rings a bell, you might know it from a couple of different places. Toggas was interviewed during Howie Miller's documentary on John Trenge, Veritas. Trenge and Miller both wrestled at Parkland.
Our condolences go out to the friends and family of the fallen coach.
http://intermat.wordpress.com | http://www.intermatwrestle.com
Ad blocker interference detected!
Wikia is a free-to-use site that makes money from advertising. We have a modified experience for viewers using ad blockers

Wikia is not accessible if you've made further modifications. Remove the custom ad blocker rule(s) and the page will load as expected.