http://intermat.wordpress.com | http://www.intermatwrestle.com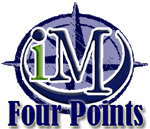 Yes, I realize I didn't post a Four Points yesterday, but it was a tad hectic and we had a few things we had to iron out before the Four Points was even constructed. That being said, Wednesday was awesome, trivia stunk and the Barnstormers lost again.
I've been carpooling to work with my co-worker Tammy and I have to say I never thought it would be that big of a deal, until I really did some thinking into the gas price situation. It takes roughly 70 bucks to fill up my Blazer now … it cost 23 bucks to fill'er up when I bought it in October of 2003. With only five payments left, it is really pointless, at least in my estimation, to get a new car. I can go without a payment for a year or so and see how it holds up.
Anyway, with one tank a week (average) by both of us, it was costing collectively $110 a week in gas. I realize we both do independent travel, but for the sake of argument, we'll be cutting that in half and one of us will be pocketing the difference every other week. Makes sense.
It rained today, boo on that, but an even bigger pain in the butt was the jump in price of regular unleaded at the Sheetz in Mt. Joy.
May 7, Sheetz
8:30 a.m. - $3.57
2:30 p.m. - $3.69
That's just crap. I might end up getting a scooter to put around town with.
Weather : 68 and raining periodically.
Gas : 2FM (you figure it out)
Random Word of the Day : hendecasyllabic

Olympic wrestler Sara McMann featured in ESPN The Magazine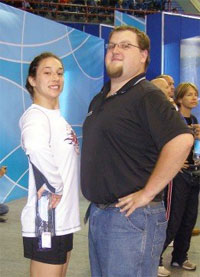 With the wrestling community being relatively close in nature, there are opportunities to meet many great people along the way. One of those people I've been fortunate to meet along the way is Sara McMann. A Maryland native, she'd wrestled in Minnesota and then a live-changing experience brought her to Lock Haven in Pennsylvania. Then a few more … which you can go into detail with the ESPN The Magazine feature.
It's the first time Sara's gone on record about one such tragedy. It's a very moving and emotional piece, Lindsay Berra wrote a fantastic story. Oh, here's a tidbit, she's the granddaughter of Yogi Berra.
Oh, here's a pose-down between (above or to the left, whatever it looks like in the browser) Sara and I in Baku at the World Championships … yes, I've dropped about 20 pounds since.
Sara's currently training down at Division II Limestone College. Her boyfriend Trent Goodale is an assistant coach for the Saints and Ben Stehura was a teammate of McMann's at Lock Haven. Sara also now has company, as Jenny Wong and Mary Kelly are also training in Gaffney, S.C.
Hey Trent, you still owe me a t-shirt …
This is great exposure for the women's wrestling, the sport's exposure nationwide and ultimately, a wrestling story in a major all-sports magazine. High Fives go to the folks at USAW for getting this one through.
Oh, keep an eye on USA Today this weekend, another feature on wrestling personalities. We need it after USA Today botched the hell out of covering the NCAA Division I Championships.
NAIA adds yet another wrestling program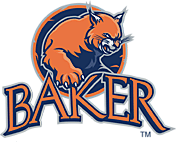 Baker University in Baldwin City, Kan., announced Wednesday it was adding two sports to its athletics roster. Women's bowling and men's wrestling will be coming to the school and will start during the 2009 season. The NAIA's goal of working towards 50 college wrestling programs by 2010 is coming close, but with Baker announcing, it brings the total number of college wrestling teams added since 1999 to 57.
The NAIA also looks to be adding more women's wrestling programs. Currently of the eight colleges which have added or will add wrestling, seven are in the NAIA. Lindenwood announced the addition of a program last week. The only NCAA program with a varsity wrestling program is Division III Pacific University in Oregon.
Well, isn't this an interesting turn of events
Some of the nation's top high school programs are often accused of it and South Dakota has moved to make it a non-issue entirely. The state has banned post-match hand-shakes. Many times, intense programs and their core of wrestlers don't walk over and shake the opposing coach's hand after a match. I always did, mainly because I was typically on the losing end of those bouts.
But it was a cadence for us, we'd shake, arm raise, go to the corner and shake the hand of the opposing coach. I never gave it much thought. I thought this was how it was done. Then one tournament I saw an entire team (it might have been at the Beast of the East or Virginia Duals) not shake hands. I thought to myself, "Wow, that's arrogant."
Well, then my opinion changed and it's a topic of discussion amongst fans. Should it be about respect or should it be about sportsmanship or basically congratulating a coach on "beating you?"
I'm interested in your thoughts (cough) comment below (cough).
DeMarco passes
One of the great innovators in terms of tournaments, pairing and making off-season tournaments flow much easier has passed away.
Paul Franklin writes about Greg DeMarco and his lasting legacy on New Jersey wrestling. I've only seen pictures of the Old Bridge wrestling festival, but friends from Jersey still tell me the stories about great matches they've wrestled or witnessed in the summer time outside.
Our condolences go to the DeMarco family. I never had the pleasure of meeting Greg, but hear good things.
I'm curious to hear the good things folks here might have to say about him.
Ad blocker interference detected!
Wikia is a free-to-use site that makes money from advertising. We have a modified experience for viewers using ad blockers

Wikia is not accessible if you've made further modifications. Remove the custom ad blocker rule(s) and the page will load as expected.