http://intermat.wordpress.com | http://www.intermatwrestle.com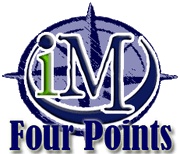 Monday … by definition, the start of a work week you just don't want to tolerate. Much like Office Space's reference to someone having a "Case of the Mondays," today would be classified as one of those days. It's mucky, damp, raining and generally nasty. So much for the glorious weather of last week.
Couple things went on this weekend that are amusing enough to relay to the good folks that read this here blog (insert Southern twang while reading previous sentence).
The first thing is a new appreciation for the sport of lacrosse. Some of this could just be me feeding my ego, considering I did announce the NCAA Division III Women's Lacrosse regionals here in Lancaster of the weekend, as Franklin & Marshall defeated Amherst 16-9 in the final to advance to the National Semifinals in Salem, Va., a town I know very well.
F&M's staff is great to work with and John Brickley (you might know the name from the EIWA broadcasts) does a dynamite Harry Caray impression (think Will Farrell). My Howard Cosell impression didn't go over as well. Jill Yamma, the SID at F&M, had plenty to laugh about while we distracted her mightily from doing her job.
Oddly, you can't say "Final Four" in regards to any other sport than roundball, which to me, is quite dumb. But then again, I never liked the "Elite Eight" saying either. Stupid SportsCenter.
Anyway, after three relatively good games of women's lacrosse (please, save your comments until the end), a trio of great post-season hockey games made more satisfying due to the fact the Flyers are down 2-0. Yeah, not a fan of the Flyers … or Philadelphia sports teams in general. Must be that thing about booing Santa Claus.
Oh, the Katana. Last night after the game, I went to my truck to charge up my phone during a phone call I got from a friend I've known since high school. I got in the passenger seat because it was closer to the curb and after a 10 minute chat, I went back in, well … keys. Yeah, I locked my keys in the car. Spare set … doesn't exist in this state (yes, I know). So after one weak coat hanger is bent all to hell, we use a second, stronger one and unsuccessfully try to slim-jim the inside of the door. (Oh, and I don't have AAA either). This comedy of errors continues and eventually includes a flat woman's sandal, a butterfly knife, eight fingers pulling a door back, a camera phone and one very long, sharp Japanese sword.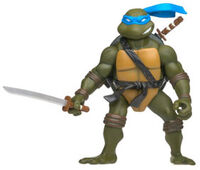 Why does my friend Tim have such a thing. I don't know, and right now, I know it's long enough to hit the lock on my truck. I knew there was a reason I liked Leonardo the best of the Ninja Turtles.
No, this isn't a crack at Mike Dixon.
Anyway …
Gas : Three seventy-five! What in the bloody … Yeah, not a good week for me to drive the carpool.
Weather : Just as crappy.

This … is … Jeopardy!
Yes, like you, I'm awaiting the official announcement sometime on Monday which will name (someone) the head wrestling coach at the University of Maryland. I'm not exactly in suspense, but having to sit on something like this does have its aggrivating factions. But then again, if I ever want access to certain areas and issues in College Park, I have to honor my word, even though I've wanted to shout at the top of my lungs for the past 96 hours (perhaps more) who the coach was going to be.
I've got the graphics ready for the main page and I'm ready to post that release from Maryland SID Matt Lynch as soon as it comes through the pipe. I don't know if there's a media call set up, so until I know otherwise, it might just be the release and then I can follow up with a story — similar to the Lehigh thing a few weeks ago.
For some of you, this will be old news, because by the time you read this, you will already know (if you didn't already). Cue Jeopardy theme music…..
Swat the Swoosh

A post today on thematforums.com by Kevin Schlosser was titled perfectly. "
I don't know how to take this
…" and boom, there were links to
ShopNCAASports.com
, the "Official Store of NCAA Sports." The problem wasn't the 12 wrestling shirts they had for sale … but the fact 10 of the wrestling t-shirts for sale were from schools which no longer have wrestling. Ohio State and Michigan State are it. Yet, we see something like this (look right).
So there's a couple of ideas on that thread on what to do, but I'm not going to give Nike money, which obviously cares not about its wrestling consumer base by remaining ever so quiet on the cut wrestling program at Oregon. Phil Knight can stroke a check, or probably just check the seat cushions in his couch to find enough money to sustain the Oregon wrestling program, but no, he doesn't seem to care. Oregon AD Pat Kilkenny never seemed to care (to graduate)  about wrestling.
I have no allegiance to any particular brand. I'm wearing adidas shoes, an Asics shirt and a Cliff Keen hat … I also have no fashion sense whatsoever. So I would urge wrestling fans to NOT give Nike money in buying such merchandise. The other end of the coin is exposing this could generate some interest.
The entire SEC would have the ability to tough if those member schools brought back wrestling.
Recruiting Rankings
While InterMat does publish its own set of recruiting class rankings in July, W.I.N. Magazine just released its Top 25 recruiting classes. Rob Sherrill, longtime friend and comrade (redundancy warning), put together the list and I think it's pretty solid. I'm going to differ on a few points, nothing major, but mainly factoring in the late recruits that will have somewhat of an impact who haven't committed yet.
Minnesota got the top draw, according to Sherrill, and it's going to be hard to disagree with him when our rankings roll around, because I believe five teams have a shot at the claim as top recruiting class.
I really like the call on Wyoming at #11. The Cowboys recently saw 19-year head coach Steve Suder step down, but he recruited himself some good ones for interim head coach and (technically) former assistant Ben VomBaur. Nice job overall Rob.
Penn State fallout
Obviously a tough situation to touch upon regarding Friday's press release announcing the dismissal of three members of the Penn State wrestling team. In situations like this, it's a real tough spot to try to get involved, because there are issues with personal relationships on both sides of the table. Does the reporter go in and try to get in both sides of the case, or is it really even worth following up.
Is this being made out to be more than it actually is? I've heard the rumors and read the statements made by parents on message boards at both themat.com and ohiowrestling.net and this has the potential to get ugly.
It's a situation where I'm going to throw my hands up and just say "NOPE" and not deal with it. Why? Then it becomes a he-said, she-said game regarding what's factual, what was said, what was done, what was done to try to solve one side, what wasn't done to solve the other … yadda yadda yadda. Then it's viewed as I'm taking sides and that just isn't what I want, and I don't think anyone else is either.
I wish all three wrestlers the best on their careers, lives and hope they make choices that will benefit them in the near future and the long run. I'd rather find out everything and make a well-thought-out decision on what I believe happened rather than frame a story which would A) make Penn State look like the bad guy or B) make the wrestlers look like the bad guys.
I'd just rather not deal with it … good luck guys … and good luck coaching staff.
Ad blocker interference detected!
Wikia is a free-to-use site that makes money from advertising. We have a modified experience for viewers using ad blockers

Wikia is not accessible if you've made further modifications. Remove the custom ad blocker rule(s) and the page will load as expected.