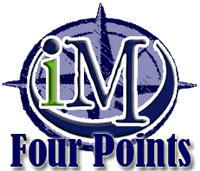 This is beginning to sound like a broken record, but it's a beautiful day here in Lancaster County. It's 71, the sun is shining, the breeze is nice and the smell of manure is actually NOT in the air this afternoon.
Today has been good, at least in terms of morale around the office. We did a rare lunch out of the office and jaunted down to Elizabethtown to a great little (well, big) place called T.J. Rockwell's. I had a Parrot Burger, complete with lettuce and tomoato, Heinz 57, french fried potatoes, big kosher pickle and a … well, cold draft lemonade.
Anyway, staff was happy, and it was great to be outside. And if gas prices keep getting like this, I might have to invest in something like these guys did.
Found another Where's George  bill a few weeks ago. Got a hit on it today, about 80 miles up the road from York.
Gas : Up 10 cents to $3.65 a gallon. Weather : Freakin' sweet.
Maryland Coaching Position
Like Garth Brooks sang, I've got friends in low places. I didn't have to go too high or too low to get a beat on what's going on in College Park with the coaching opening there. Unfortunately, the way this works out is, I get info, but I can't really tell it to anyone. It's the fundamental paradox of this position. I get some great stuff, but have to sit on it, mainly to protect the integrity of the relationship and as not to affect who gets what things done.
But …
In this case, I was quite surprised to learn there are at least EIGHT  current Division I head coaches that have thrown their name into the hat. I don't have any direct confirmation on how many applicants there have been overall, but the number typically ends up between 30-50, then gets whittled down, and then down again. I remember my senior year in college after Gray Simons retired, the ODU job had over 50 applicants.
It's a diverse group. Seasoned veteran coaches, young head coaches, long-time assistants. If Maryland goes with pretty much anyone of the 15 most prominent applicants, they're going to have a good, quality coach. Certainly people will pull their names from consideration, as it's a job, it can be used to leverage your current position. It's business. It's about providing for family just as much as it's about wrestling.
More actual "news" on this later, right now, I just felt like teasing a bit.
Dave Grant gets contract extension
Some of you might have been following the sordid story of Duke Burk and his battles with Northern Illinois. The short version is this. Burk didn't get into the Education Program at NIU because his GPA was too low. He would have to take more time to get classes to bring up the GPA to a point where he could get into the program, and eventually become a teacher. That would take too long, so Burk wants to get a release and transfer and retain his two remaining years of eligibility.
Grant won't "grant" the release. Father gets involved, posts on message board. Newspaper reads story, writes column. Questions raised about ethics on one side, academics on the other. Yes, a tough case for anyone indeed.
I'm not 100 percent on the details other than what you and I have read, but it's somewhat news to those close to the respective situations, it's an educational issue and should be pretty much dealt with by the student, the parents and the administrators to come up with a resolution.  
I wasn't a stellar college student by any stretch of the imagination, so I can relate to the GPA issue. But I was also there to get that piece of paper that told the world I was "educated." Sometimes getting that paper takes longer to get. Someone's going to have to compromise, and it might not always be the most popular choice.
Oh, by the way, as I mentioned in the title here … Dave Grant got a three-year contract extension. You guys figure it out, I'm not messing with it.
Actually, I will say one thing that no one seems to have addressed. Could Coach Grant be worried about his APR, you know, the dreaded academic rate that "allegedly" sent Eastern Illinois to its doom (whatever). Well, EIU did set the precedent, but if Burk transferred out, could NIU's APR been affected to the point where they would lose scholarships as result of an NCAA penalty?
Coaches have to worry about the APR, too. And transfers are a big part of it, especially in wrestling.
Resurfacing in JUCO
In 2005, InterMat had California's Brian Moreno ranked #2 in the nation at 112 pounds. He didn't find his way onto the college wrestling mats after his senior season. Well, Moreno's giving wrestling another crack, signing a letter of intent to wrestle for Jason McCloud's brand new wrestling program at Iowa Lakes Community College. Moreno will wrestle at 125.
Also resurfacing was former NHSCA Senior National Champion DeShawn Barrett. The Baltimore native initially headed to a New York junior college to play football, only to end up back home shortly thereafter. Barrett then gave wrestling a shot, signing with then-coach Earl Walker at Delaware State. He never wrestled at match at Del State.
Now, Barrett's surfaced with an NLI to another new college program, North Iowa Area Community College. Coach Richard Fergola just completed his first season at NIACC and has some bruisers in the room. Barrett, if he sticks with it, is another to add to that list.
While it's not reported just yet, expect some big-time kids to end up at the state's top JUCO program — Iowa Central. More on that later.
A little less conversation, a little more action
Yes, I ripped an Elvis song/lyric for a title. Pardon the play on any reference to Las Vegas (and I know the line isn't from Viva Las Vegas, but bear with me) but there's been some good wrestling in the early days of the wrestling event that comes to Vegas every year.
FILA Junior and Western Junior Regional Greco-Roman competions wrapped up on Wednesday and there were a few things that struck me as noteworthy as I looked over the results.
1. Jimmy Chase gives Nikko Triggas fits. Yes, the same Jimmy Chase who just finished his junior year at Glenbard North in Illinois and won the state title after just nine matches going in. Chase gave Triggas fits as a sophomore in H.S. at the Walsh Ironman. Chase topped Triggas at 121 pounds for the FILA Junior Greco title.
2. Ryan Mango of Missouri wins the Western Junior Regional, but loses in the finals of the FILA Junior Nationals. Tyler Cox of Wyoming finishes third at the Western Juniors, but beats Mango in the FILA Junior final.  Cox and Mango were in separate pools for both. Head to Head, Cox picks up a Greco-Roman victory after earning a 3-1 folkstyle victory over Mango last month in Virginia Beach at the NHSCA Junior Nationals.
3. The three qualfication weights are done in Men's Senior Greco Roman. One qualifier, Shanon Slack of the NYAC, took $20 from me the first time I ever tried to play Texas Hold'em. I've since learned how to play.
4. The women's freestyle tournament's rolling along. A full re-cap coming in tomorrow's Four Points.
USA Wrestling/Themat.com has all the coverage here.
Ad blocker interference detected!
Wikia is a free-to-use site that makes money from advertising. We have a modified experience for viewers using ad blockers

Wikia is not accessible if you've made further modifications. Remove the custom ad blocker rule(s) and the page will load as expected.