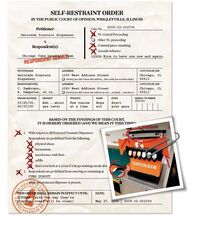 [Rick Vaughn is pitching to Jack Parkman during practice]
Jack Parkman: What do you call that garbage?
Rick Vaughn: It's my eliminator. I've got another pitch. You get a piece of it, I'll let you name it.
[Vaughn pitches and Parman hits the ball out of the park]
Jack Parkman: I'd, uh, call it the masturbator.
Is anyone really surprised?
Team Meathead had a really good yuck over yesterday's ball game. Yes, indeed it was truly hilarious. The supposed ace of the starting rotation throws a wild pitch. Consequently, that leads to a play at the plate and the umpire quite correctly calls the runner safe.
It was not even that close. Despite the homerism antics of the shameless duo of club owned broadcasters Bob Brenly and Len Kasper.
And quite predictably, the fireworks began. A bit late mind you since Memorial Day has already come and gone.
Evidently, Carlos Zambrano was not having any of that correct call at the plate crappola. After all, the entire umpire crew in major league baseball is conspiring against the Chicago Cubs. Just ask Malignant Milty and his .196 batting average.
Malignant Milty's newly infected buddy felt terribly wronged. How dare home plate umpire Mark Carlson call Nyjer Morgan safe at the plate? So what if the call was right? Baby Z wanted Morgan to be out because.... well he is Carlos Zambrano sporting a 3-2 record in 2009!
Another conspiracy...
Never one loss at words, the ball club's designated $30 million tumor praised the antics of his latest victim:
That was pretty impressive, the fiery outfielder said. It was on a Bradley level.
"Bradley level" equates to another suspension to be levied by Bob Watson. As if the Cubs can really afford to risk throwing away even more games because it is more imperative to act like a horse's ass on the ball diamond.
All this after Ted Lilly was just recently exonerated after being ejected from a game for arguing balls and strikes in a game that he was not even pitching.  Conceivably, the Cubs could have lost up to two starting pitchers to highly avoidable suspensions. All this unnecessary drama in a series against the Pittsburgh Pirates, a team with a promising future but should hardly be invoking such remarkably stupid tirades.
To be fair, Carlos Zambrano was a wingnut before the arrival of Malignant Milty. However, fans have always been forgiving of Baby Z's outbursts due to the seduction of the pitcher's oozing potential to becoming a first rate ace of the staff. The act is growing old for a man turning 28 years old who has yet to achieve a 20 win season or win a single playoff start. Just like his compatriot better known as DH in the Outfield, he is his own worst enemy. And the narcissism is killing this organization.
After the game of course, Baby Z was contrite and apologetic. That probably bears no comfort to either the now thoroughly destroyed Gatorade refreshment machine or pitching coach Larry Rothschild who nearly was bonked on the head while Z was taking some extra batting practice in the dugout.
This is not the type of "fire" that results in team championship seasons. But it appears this team has already given that quest up.
Seemingly, Jim Hendry continues (at least in public) to be in complete denial over his 2009 Miltensteen plagued team as evident in an interview with Fred Mitchell:
"Some of the moves work out right away and some of them take a little time to work out," Hendry said. "And sometimes they don't work. It's just part of the gig."
Dumping Mark De Rosa has not worked. Neither has kicking Kerry Wood to the curb. Jason Marquis' exile? Debatable at best. Jake Peavy is still in San Diego. And Malignant Milty continues to sulk and lurk in the clubhouse seeking out his next victim.
Most of this country cannot afford health insurance coverage for cancer treatment. However in Wrigleyville, Jim Hendry paid millions to purposefully infect an already disease susceptible ball club that has failed to win a single playoff again in consecutive back to back post seasons.
It does not appear that this season will have to concern itself with post season anxiety for the Cubs. End stage for Malignant Milty will probably claim the life of this team much sooner than October. And predictably, it will be the fault of everyone (the media, the umpires, the fans, the curse, the goat, Jim Riggleman, etc etc etc) but the players wearing the uniform.
The symptoms of Malignant Milty are not exactly hidden or undocumented.
Just ask the Indians. Or the Dodgers. Or anyone in Washington with a faint hint of a french accent. Or San Diego. And of course, Texas.
Perhaps if the disease had first struck Baltimore, Jim Hendry would have had a clearer heads up from his garbage collecting pal, Andy MacPhail.
As for Zambrano, all the natural talent in the world will never overcompensate for that two cent melon resting atop those broad shoulders with a one inch fuse attached. And that is really unfortunate. It is why baseball fans will forever honor the name MADDUX and ask "who was that guy again" while being entertained by yesterday's clown act on YouTube.
Hope it was all worth it.
Ad blocker interference detected!
Wikia is a free-to-use site that makes money from advertising. We have a modified experience for viewers using ad blockers

Wikia is not accessible if you've made further modifications. Remove the custom ad blocker rule(s) and the page will load as expected.