Having just walked in the door from visiting my grandfather's grave a Fort Logan National Cemetery and touring the 214 acres out there I was struck by the rows of over 93,000 white marble headstones.  Fields of dead soldiers, all impossibly brave, all who served with honor, and all to whom we owe a debt of gratitude.
            On a weekend where this country takes time to honor the memories of those who served and died in service to their country we pause and say "Thank you."  And on this weekend two emotions pour through the consciousness; pride and sadness.  Pride at belonging to a collective that can produce so many valiant souls whose bravery was so great the gods themselves were struck dumb.  Sadness that these same few who fought and died so that we may live only receive one official day of remembrance, for they deserve so much more.
            I was tooling around the various memorials when the air turned eerily quiet.  I paused, riveted to that spot instinctively knowing what I would hear next.  Taps echoed…that dirge that serves as honorary refrain to the fallen.  Goose bumps rose on my skin, tears welled up in my eyes, and my heart was full.  I was in a hallowed place that now housed the remains of our country's past.
            There were too many dead soldiers, far too many.  But then I remembered something my grandfather told me, "When I die I'll finally be home, the old soldiers' home."
            So as our country takes a day off to remember those who fell protecting our freedom let us raise our glasses to the heavens and say, "Thank you."
            In tribute to those who fought and died I give you one man's tribute to the fallen.  This is a salute to the dead soldiers.
Harry O'Neill-A catcher for the Philadelphia Athletics in 1939, O'Neill was killed in action on Iwo Jima, March 6, 1945.
Elmer Gedeon-A member very briefly of the Washington Senators in 1938, and a minor leaguer in 1939 & 40, Gedeon was drafted into the U.S. Armed Forces in 1941.  In February 1944, Gedeon was sent to 586 th Bomber Squadron, 394 th Bombardment Group.  On April 20, 1944 Gedeon died over France after his plane was mortally wounded by flack.  Gedeon and Oneill were the only MLBers to die in WWII.
Pat Tillman-- Famously walked away from a $3.6 million contract offer to serve with the 75 th Ranger Regiment.  He died on April 22, 2004 in Afghanistan, a victim of friendly fire.  Tillman was posthumously awarded a Purple Heart and Silver Star, becoming the first NFLer to die in combat since 1970.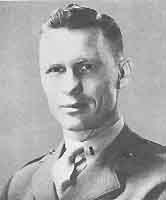 Jack Lummus-- Played for the
New York Giants
in 1941 and was in fact playing a game against cross town rivals, the Brooklyn Dodgers, when the attack on Pearl Harbor took place.  The Giants' players sat around at half time listening to news accounts of the attack.  The Giants played the
Chicago Bears
in the championship game, after which Lummus enlisted in the Marines.  On February 19, 1945, Lummus was among the first wave of troops to land on Iwo Jima.  On March 8, after being appointed his company's commander, Lummus led an attack on several fortified Japanese positions.  After eliminating three strongholds, Lummus stepped on a landmine.  He died on the operating table only after uttering his famous last words, "Well, doc, the New York Giants lost a mighty good end today."  Lummus was awarded the Medal of Honor.  His citation reads:
"For conspicuous gallantry and intrepidity at the risk of his life above and beyond the call of duty as leader of a Rifle Platoon attached to the 2d Battalion, 27th Marines, 5th Marine Division, in action against enemy Japanese forces on Iwo Jima in the Volcano Islands, 8 March 1945. Resuming his assault tactics with bold decision after fighting without respite for 2 days and nights, 1st Lt. Lummus slowly advanced his platoon against an enemy deeply entrenched in a network of mutually supporting positions. Suddenly halted by a terrific concentration of hostile fire, he unhesitatingly moved forward of his front lines in an effort to neutralize the Japanese position. Although knocked to the ground when an enemy grenade exploded close by, he immediately recovered himself and, again moving forward despite the intensified barrage, quickly located, attacked, and destroyed the occupied emplacement. Instantly taken under fire by the garrison of a supporting pillbox and further assailed by the slashing fury of hostile rifle fire, he fell under the impact of a second enemy grenade but, courageously disregarding painful shoulder wounds, staunchly continued his heroic 1-man assault and charged the second pillbox, annihilating all the occupants. Subsequently returning to his platoon position, he fearlessly traversed his lines under fire, encouraging his men to advance and directing the fire of supporting tanks against other stubbornly holding Japanese emplacements. Held up again by a devastating barrage, he again moved into the open, rushed a third heavily fortified installation and killed the defending troops. Determined to crush all resistance, he led his men indomitably, personally attacking foxholes and spider traps with his carbine and systematically reducing the fanatic opposition until, stepping on a land mine, he sustained fatal wounds. By his outstanding valor, skilled tactics, and tenacious perseverance in the face of overwhelming odds, 1st Lt. Lummus had inspired his stouthearted marines to continue the relentless drive northward, thereby contributing materially to the success of his regimental mission. His dauntless leadership and unwavering devotion to duty throughout sustain and enhance the highest traditions of the U.S. Naval Service. He gallantly gave his life in the service of his country."
Stephen C. Reich-A member of Team USA baseball team in 1993 and had more wins than any pitcher in the history of West Point.  After serving four tours of duty in Afghanistan he was killed in action on June 28, 2005.  Reich was on a rescue mission when his M-47 Chinook was hit by a rocket.  Reich and the 15 other troops on board were killed.
Bob Neighbors-His plane was shot down over Korea in August 1952.  Officially Neighbors is considered MIA as his body was never recovered.  He's presumed dead.
Bob Kalsu- An All-American with the Oklahoma Sooners, Kalsu satisfied his ROTC obligation by enlisting in the Armed Forces for Vietnam in 1969.  Kalsu was killed in action on July 21, 1970 in the A Shau Valley.  Kalsu was a first round draft pick of the Buffalo Bills in 1968.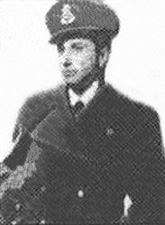 Billy Fiske
-- Won gold medals in the bobsled at the 1928 & 1932
Winter Olympic Games
.  In 1939 Fiske joined the British Royal Air Force and was assigned to the No. 601 Squadron of the RAF Tangmere.  On August 16 Fiske and his squadron were scrambled to repel a German bomber attack.  During the skirmish Fiske's plain was hit but he managed to limp the plain back to base.  Fiske died the next day, resulting from burns suffered after his plain caught fire.  He was the first American pilot to die in WWII.  The inscription on his gravesite reads, "To Pilot Officer William Mead Lindsey Fiske III, an American citizen who died that England may live."
Hobey Baker—His name adorns the college hockey equivalent of the Heisman Trophy.  Baker enlisted in the U.S. Army as a pilot during WWI.  Baker shipped off to Europe in 1917.  In 1918 he joined the Lafayette Escadrille, commanding the 103 rd Aero Squadron.  Baker was killed less than three weeks after the armistice was signed.
Eddie Grant-Finished his Major League career with a .249 avg., 844 hits, and 277 RBI.  He then entered the U.S. Armed Forces in 1917, one of the first volunteers for WWI.  A captain in the 77 th Infantry Division, Grant assumed command of the division during the Meuse-Argonne Offensive when all of his superiors were killed.  Grant lead efforts to recover the legendary "Lost Battalion".  During the search Grant was killed by an exploding shell, killing him instantly on October 5, 1918.
John Pinder-Jo was a career minor leaguer who entered service in 1942.  Pinder served as a Technician Fifth Grade in the 16 th Infantry Regiment, 1 st Infantry Division.  He died on his 30 th birthday, June 6, 1945…D-Day.  Pinder was awarded the Congressional Medal of Honor.  His citation reads:
"For conspicuous gallantry and intrepidity above and beyond the call of duty on 6 June 1944, near Colleville-sur-Mer, France. On D-day, Technician 5th Grade Pinder landed on the coast 100 yards off shore under devastating enemy machinegun and artillery fire which caused severe casualties among the boatload. Carrying a vitally important radio, he struggled towards shore in waist-deep water. Only a few yards from his craft he was hit by enemy fire and was gravely wounded. Technician 5th Grade Pinder never stopped. He made shore and delivered the radio. Refusing to take cover afforded, or to accept medical attention for his wounds, Technician 5th Grade Pinder, though terribly weakened by loss of blood and in fierce pain, on 3 occasions went into the fire-swept surf to salvage communication equipment. He recovered many vital parts and equipment, including another workable radio. On the 3rd trip he was again hit, suffering machinegun bullet wounds in the legs. Still this valiant soldier would not stop for rest or medical attention. Remaining exposed to heavy enemy fire, growing steadily weaker, he aided in establishing the vital radio communication on the beach. While so engaged this dauntless soldier was hit for the third time and killed. The indomitable courage and personal bravery of Technician 5th Grade Pinder was a magnificent inspiration to the men with whom he served."
Al Blozis-Drafted by the New York Giants in the fifth round, this gifted offensive tackle was named to the All 40's Team.  He was a Second Lieutenant in the 28 th Infantry Division.  In January 1945 Blozis' platoon was scouting enemy lines in the Vosges Mountains in France.  After discovering two of his platoon were missing Blozis went in search alone.  He was never seen alive again and was confirmed KIA in April of that year.
Nile Kinnick-An Iowa Hawkeyes halfback who won the Heisman Trophy in 1939, Kinnick was killed during a training flight while serving as a naval pilot in WWII.  His Heisman acceptance speech was eerily prophetic: "Finally, if you will permit me, I'd like to make a comment which in my mind, is indicative, perhaps, of the greater significance of football and sports emphasis in general in this country, and that is, I thank God I was warring on the gridirons of the Midwest and not on the battlefields of Europe. I can speak confidently and positively that the players of this country would much more, much rather, struggle and fight to win the Heisman award than the Croix de Guerre."
Christy Mathewson-Arguably the greatest right handed pitcher ever, Mathewson finished a Hall of Fame career with a 373-188 record, a lifetime ERA of 2.13, and 2500 strikeouts.  In 1918 Mathewson enlisted in the U.S. Army for WWI.  While in training he was accidentally gassed.  As a result Mathewson would contract tuberculosis, a disease that ultimately took his life in 1925.
Don Steinbrunner-A former member of a 1953 Cleveland Browns team that lost in the championship, Steinbrunner served as an Air Force navigator during the early stages on the Vietnam War.  On July 20, 1967, Steinbrunner's plain was shot down over Kontum, South Vietnam.
Troy Bunn, Bunn Troy, Alex Burn-All died in the final month of WWI.
Now go and salute those who gave their lives in service to their country.  They died so that we might be free. 
May our thanks give these brave souls comfort. 
Rest in peace.
Ad blocker interference detected!
Wikia is a free-to-use site that makes money from advertising. We have a modified experience for viewers using ad blockers

Wikia is not accessible if you've made further modifications. Remove the custom ad blocker rule(s) and the page will load as expected.