Indiana University men's basketball coach Kelvin Sampson provided "false or misleading information" to the school and NCAA investigators, according to a list of five "major" violations the NCAA is alleging against IU. The Indianapolis Star reports that the "notice of allegations" sent to IU president Michael McRobbie on Feb. 8 alleges that Sampson knowingly violated telephone recruiting restrictions and then lied about it.
The restrictions were imposed because of the coach's NCAA violations while at Oklahoma. Sampson "failed to deport himself ... with the generally recognized high standard of honesty" and "failed to promote an atmosphere for compliance within the men's basketball program," according to the allegations. The cover letter was signed by David Price, NCAA vice president for enforcement.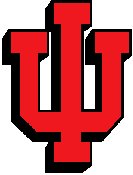 "I'm personally and professionally and profoundly disappointed that there is even a hint of inappropriate behavior," Indiana athletic director Rick Greenspan said at a Wednesday evening press conference. "I will state that these are allegations and both as an institution and the NCAA as an organization believes in due process." About Sampson the AD said, "I believe coach Sampson understands my perspective on this. I've shared that with him consistently and regularly."
IU has until May 8 to provide a written response. The letter says it's anticipated IU will be required to appear June 14 in Seattle at a hearing before the Division I Committee on Infractions.
Major violations of NCAA rules, as opposed to "secondary" violations, can carry punishments including postseason ineligibility.
IU has a strong record in NCAA compliance, with no major violations since 1960. Greenspan, who earlier released a statement saying the school viewed the allegations "grave concern" said Indiana will cooperate fully with the NCAA. The NCAA declined comment beyond its report.
According to Sampson's seven-year contract, signed in April 2006, if IU fires him for "just cause," it would owe him nothing beyond his regular compensation through that month. Among the definitions of "just cause" in Sampson's contract is "a significant, intentional, repetitive violation of any law, rule (or) regulation" of the NCAA. Another definition is "failure to maintain an environment in which the coaching staff complies with NCAA ... regulations." The contract says IU is allowed to use its "sole judgment" to determine if Sampson's conduct "reflects adversely upon the university and its athletic program."
IU spokesman Larry MacIntyre said the school planned to cooperate fully with the NCAA, and cautioned against judging too quickly. "The key to this is that these are allegations," he said. "The document is titled 'allegations' and that word appears over and over and over again in the document. Allegations are not the same thing as statements of fact. This has to be adjudicated. We fully support the adjudication process. We want to get to the bottom of this."
Many of the allegations first surfaced on Oct. 3, when IU sent to the NCAA a report conducted by Ice Miller, an outside law firm hired by the school. That report detailed more than 100 phone calls that were impermissible by Sampson's recruiting restrictions. Sampson was forced to forfeit a scheduled raise of $500,000, and the school voluntarily forfeited one scholarship for the 2008-09 season. "The rules that we broke were mistakes, but they weren't mistakes with us hitting our chests thinking that we don't have to worry about this," Sampson said at the time. The subsequent NCAA investigation found that Sampson lied about his involvement in some of those violations, and also reported new violations. MacIntyre defended IU's report to the NCAA, saying Sampson told the school he didn't knowingly violate those rules. "We had nothing showing us that that was a false statement," MacIntyre said. "Now I don't know what evidence they have, but the NCAA is alleging that Sampson was untruthful. And that's different from what we came up with." "We know who the NCAA talked to," MacIntyre added. "They talked to people who were on the other end of those phone calls, which we were not able to do for a number of reasons. Partly we were not able to find them, and we didn't have the investigative resources that (the NCAA) have. And also there was no reason for those people to talk to us. But when the NCAA shows up on your door, that can be different."
Assistant coach Jeff Meyer, who was involved in several of the allegations, issued a statement Wednesday through an attorney. "In my twenty-nine years as a college coach, I have tried to maintain a reputation for integrity, fairness and good sportsmanship — values shared by Indiana University and the NCAA," the statement read. "I regret that I may have made mistakes that are causing my and IU's conduct to be examined by the NCAA."
Ad blocker interference detected!
Wikia is a free-to-use site that makes money from advertising. We have a modified experience for viewers using ad blockers

Wikia is not accessible if you've made further modifications. Remove the custom ad blocker rule(s) and the page will load as expected.