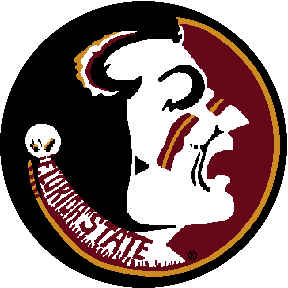 After a cheating scandal almost reduced their football roster to walk-ons, Florida State University placed its entire athletic program on two years probation and reduced the number of scholarships. More heads rolled at the Tallahassee school as two staffers, a tutor and learning specialist, already had been fired. No additional dismissals were listed in the investigatory report. While the school did get help from the NCAA, they may have more punishment in store for FSU or as former Florida Gator and current South Carolina head coach Steve Spurrier called the school "Free Shoes U."
School provost Larry Abele said that the school and the athletic department accepted the responsibilty and made whatever changes that were needed. This is noble. It doesn't excuse the cheating but it's a start. Florida State is not only know for its football and baseball programs, it's also known for its fine music program and the only school in the nation with its own circus. Last week, the school hired former Utah State athletic director Randy Spetman to replace Dave Hart. Spetman is also an Air Force Academy graduate, so he understands that cheating will not be tolerated. I hope for their sake that nothing else bad happens on his watch.
Ad blocker interference detected!
Wikia is a free-to-use site that makes money from advertising. We have a modified experience for viewers using ad blockers

Wikia is not accessible if you've made further modifications. Remove the custom ad blocker rule(s) and the page will load as expected.