Welcome to the Minnesota Sports Rant for June 27, 2009. The title says it all on this glorious Saturday after a great draft by the Wolves, and the start of the non-Kevin McHale era. There's certainly a lot to talk about with a potentially major update in the Brett Favre story, a troubling story coming out of St. Paul as well as a look at the 2009 NHL Draft, and Mauer showing once again that the hometown hero is one of the best. Also included is a response to a potentially troubling rumor being perpetuated by Sports Illustrated.
RUBIOOOOOOO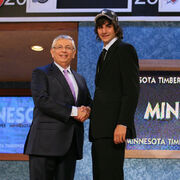 So Ricky Rubio is now a member of the Minnesota Timberwolves.  No more Kevin McHale means we finally are going to have draft picks, and that means the wolves can start growing into a real contender.  I love the pick.  The kid (he is actually still a kid) has 3 years of professional experience in Spain at age 17, and some are already comparing him to Pete Maravich.  Granted, this comparison is probably a bit far-fetched (and Rubio even said that he wont compare himself to Maravich outside of his hairdo), but the mere fact that there's a player on the Wolves roster that at least has the potential to be compared to Pistol Pete is great news.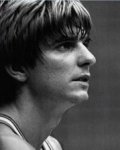 Granted, Rubio isn't a pure Point Guard, and he needs to add weight, and there's some concern over how soon the Wolves can buyout his contract from Spain, but these are not major defects.  He'll get bigger with age and practice, and worst case it's another year before he suits up for the wolves.  It doesn't matter if he isn't a pure point guard because the wolves drafted another point guard that they aren't trading in Johnny Flynn (Ty Lawson was selected 18th by the Wolves and traded to Denver for their 1st round pick in 2010) .  The Wolves GM David Kahn said that he's keen on the Wolves starting both guards.  A starting Lineup of Rubio, Flynn, Corey Brewer, Kevin Love, and Al Jefferson seems like it has a ton of upside and could actually be competitive.  Long story short, the future is bright for the Wolves.
Highlight of the evening - Kevin Love on Twitter after hearing Shaquille O'Neal had been traded to the Cleveland Cavaliers:
shaw (sic) has played with kobe dwayne penny now lbj....lucky you shaq....lucky you
Tonight also marks the start of a Kevin McHale-free era.  So I would like to pay some final dues to the awful players that Kevin McHale brought in and are no longer with the team:
Thank you.
Favrapolooza 2k9 Update
It's been confirmed by Pro Football Talk and WCCO's Mark Rosen that Brett Favre is going to be starting under center for the Minnesota Vikings this year assuming his arm heals from the surgery he had.  This isn't really a surprise - Favre made sure he wouldn't be under contract with the Jets this upcoming season, has supposedly met with Head Coach Brad Childress and his staff numerous times, has been practicing throwing for a couple weeks, and had surgery on his elbow (?) that would have been unnecessary if he wasn't interested in returning to the NFL.
I feel if Favre is even as productive as he was with the Jets last season, the Vikings are a Super Bowl contender.  They have the best RB in the NFL with Adrian Peterson, and 9 former first round draft picks (if you can name all 9 without looking it up, I will be seriously impressed) and 6 Pro Bowlers (I'll give you a hint for the 9 first-rounders - all 6 Pro Bowlers were former first round draft picks).  Add in Chester Taylor, who is arguably the best back up RB in the NFL today.  Taylor has shown that he has the capabilities of being a starting RB, so having him back up AP can only be beneficial.  Take a relatively solid WR Corps of Bernard Berrian, Sydney Rice, and Bobby Wade; throw in the versatile Percy Harvin, and you have one of the better WR Corps in the NFL.
Favre has a pretty simple task in front of him.  In order to be an upgrade over last year's performance, he needs to bring the Vikings up from being:
25th in passing yards per game
18th in QB Rating
23rd in Completion percentage
Simply put, Favre can regress significantly this upcoming season and still be a huge upgrade for the Vikings.
Gabbywatch and the State of Hockey
Wild free agent Marian Gaborik is still saying that he is not committed to leaving Minnesota this offseason.  However, when Jason Botchford of the Vancouver Province broke this story, things started looking bleak.  It is still just a rumor, but the fact that there could be a rumor about this means things are not going well in the negotiations between the Wild and Gaborik.  Gaborik has said he's been frustrated by now-outed and extremely agitated Head Coach Jacques Leamire's vanilla, defense-oriented system, and the Wild are notorious for being cheap after letting Pavol Demitra and Brian Rolston sign with a different team last off season (Rolston even offered them a drastically lower deal than he could get on the open market and the Wild did nothing).
If the Wild let Gaborik walk, they sure as hell better know something about the group of players they have now that we don't, because I'm not sure how they can attempt to become a more offensive-minded team by trading a guy who was their 4th best goal scorer despite playing in less than a fourth of the games last season.
Friday night, the Wild selected Nick Leddy (D - Eden Prarie HS, MN) with the 16th overall pick.  Although I would have loved it it the Wild took Jordan Schroeder (C - U of MN) who went to the Canucks a couple picks later, I can't really say that I have an issue with this kid.  He was named Mr. Hockey (given to the most outstanding Senior in Minnesota) and is a offensive-minded forward.  He led his school to a State Championship as a Senior, and will play for the U of MN next season.  Quite honestly, from both what I remember from the couple of games I saw him and what i've read online, I don't really know what his weakness is minus maybe his height (5'11).  He's going to be a great addition to both the Gophers and to the Wild down the road.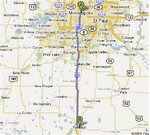 The Wild also acquired Center Kyle Brodziak from Edmonton; Matthew Hackett (G - Ontario); Kristopher Foucault (LW - Albertia); Alexander Fallstrom (RW - Shattuck St. Mary's HS, MN); Darcy Kuemper (G - Sasketchewan); Jere Sallinen (F - FInland); Erik Haula (LW - Shattuck St. Mary's HS, MN); and Anthony Hamburg (C - Arizona).  For those of you unaware, Shattuck is a boarding school in Faribault, MN and is where Sidney Crosby went to school.  For the most part, Shattuck is where Hockey prodigies go to become noticed.  They've won 2 of the last 3 USA Hockey U18 National Championships.   However, if you don't play Hockey, I have no fucking clue why you would chose to go to school there.
The only other Minnesota player that was drafted in the first round was Jordan Schroeder who grew up in Minnesota and played for the U of MN last year.  Since Mookie emailed me about him, I'll post what I told him:
[Jordan Schroeder] everything you'd expect from a guy who grew up in the Exurbs of the Twin Cities.  Great vision, smart kid, huge steal that late in the draft.  Second in points at the U [of MN] as a Freshman, just an overall great player.  [Although] he's [only] 5'9 and 180, he's [only] 18 so he could still grow another inch (and that's a pretty important inch), and he's played hockey almost his entire life.  He comes from a great program at the U of MN [for those of you who aren't avid College Hockey fans, the U is the equivalent of a Texas, Oklahoma, Georgia, Alabama, Ohio St., Michigan, etc - a program with a rich history of success, almost always near the top in the nation with their recruiting classes, and apro-style program] and played with Jay Barriball (STL) and Ryan Stoa (COL) who are both pretty good NHL prospects.  He's gonna be fun to watch this year (he'll stay in college at least another year).  His only weakness is that he's always looking to set someone up and can be unwilling to take a shot.  But its better for him to be that way than to be taking shitty shots.
Mr. 400
Although the Minnesota Twins have had a mediocre season so far, catcher Joe Mauer has been spectacular.  In 51 games, Mauer has a .394 batting average, a .486  OBP, and a .691 SLG to go with his 14 Home Runs and 43 RBIs.  Not only is this a great start for any player (much less a catcher), but Joe Mauer has done this despite not working out all winter and missing spring training due to an inflamed joint in his pelvis and a kidney surgery.  Simply put, Mauer is having a season unlike any other.  According to SI's Tom Verducci, Mauer has his swing down to a science.  He swung at maybe 9 first pitches in his first 200 at bats, has broken maybe a half-dozen bats in his career (not a typo), and some say he's taken 4 check swings total in the past 5 years.  Mauer is hitting over .250 in 2-strike situations (league average is around .190), hits .421 against right-handed pitchers, and .356 against lefties.  Translation: If you're a Manager and you have to decide who to bring out of the bullpen to face Mauer, the best you can hope for is to make him only a good hitter.
Beyond his consistency, there's no doubt that having Justin Morneau hit behind him has helped tremendously.  Morneau is hitting .309 (.390 OBP) right now with 16 Home Runs and 58 RBIs.  If Denard Span can bring his average back above .300 (he's hitting .289 right now), Mauer will be surrounded by .300+ hitters, making the opposing Manager's job even more difficult.  Despite pitching woes, I still think that the Twins and Mauer can have a strong second half of the season.  The Twins for some reason have always been able to turn things around in the second half of the season, and if Mauer can keep up the pace (which would be remarkable), the Twins have a shot to win the AL Central.
Re: Rubio to the Knicks?
Sports Illustrated as well as several other prominent sports news sources are hyping the rumor that the Wolves might trade Ricky Rubio to the New York Knicks.
There are three primary reasons why this will not happen any time soon:
1. The Wolves have no Coach
As of now, the Wolves are still without a Head Coach.  So long as this is the case, I can't honestly see the Wolves trading Rubio. They have two very different Point Guards in Vince Flynn and Rubio, and the new coach will inevitably want to have a say in which one they keep (assuming the plan is to trade one of them).  Depending on the type of Offense the new coach plays, and his general impression of each player, he might end up prefering one over the other, or even deciding that he wants to play both of them at the same time.  Until they have a new coach, there's no way to know who to trade and for what.
2. The Fans love Rubio
Kevin McHale is out, and Andrew Kahn is in as Wolves GM.  McHale (as explained earlier) was notorious amongst Wolves fans for his awful drafting strategy and trading away players.  He sent Brandon Roy to Portland for Randy Foye, and then traded O.J. Mayo for Kevin Love, Mike Miller, Brian Cardinal, and Jason Collins (I like Love a lot, but Miller, Cardinal, and Collins were awful for the Wolves last year).  Thursday night, Kahn showed he was not going to be like McHale and took the best player available in Rubio.  He's young, he's energetic, he's flashy, and Wolves fans are still rejoicing over the selection.  Simply put, Rubio was the signal Wolves fans were waiting for that a new era had begun.  To trade Rubio would be a very unpopular move (especially to the Knicks who have nothing to offer the Wolves sans a first round pick next year).
3. Andrew Kahn
From what I've heard so far, Kahn is dead set on having both Flynn and Kahn on the court at the same time in the future.  He thinks that a 2 point guard system is the way of the future in the NBA, and has had nothing but confidence that it would work out to have both of them on the court.  He's the one that would make the decision as to whether or not to trade Rubio, and from what we know, he likes Rubio.
Ad blocker interference detected!
Wikia is a free-to-use site that makes money from advertising. We have a modified experience for viewers using ad blockers

Wikia is not accessible if you've made further modifications. Remove the custom ad blocker rule(s) and the page will load as expected.