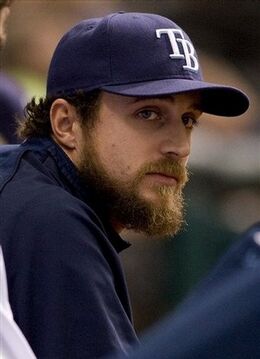 Rocco Baldelli has been dealing with issues that few medical professionals have been able to diagnose and fewer people have been able to comprehend. As previously mentioned, Rocco has been dealing with a mitochondrial disorder that leaves him fatigued and weary after simple activities. To deal with the condition Rocco bypasses team exercises such as batting practice. After a stint in the minors to begin his comeback, Rocco made his 2008 MLB debut against the Seattle Mariners on August 10th. He has made two starts in RF and two as DH as the Rays outfield has been decimated by Carl Crawford's hand injury.
But tonight, Rocco's officially made it all the way back.
Rhode Island's favorite son hit a solo home run off reliever Octavio Dotel during the Rays' as-expected 9-4 ass-whooping of the White Sox tonight in Chicago. Baldelli turned Dotel's second pitch, a 92 mph fastball into the seats to lead off the 8th inning. He went 2-4 with 2 runs scored as the DH. The home run was in his 19th at bat since returning to the major leagues for the first time since May of 2007.
In a special season for a team of destiny on a spectacular journey from 'Worst to First', the Baldelli story is another wonderful chapter in the inevitable book I will eventually feel obliged to write.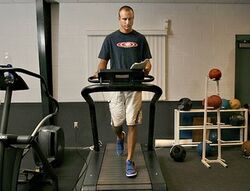 Congrats to Rocco. He's a good dude. He's dealt with this adversity on top of several years marred by injury with class and dignity and refused to give up. Maybe it's the magic of the Rays' 2008 season, maybe it's "9=8", perhaps it's the relationship the team forged with recently deceased, uber-inspirational Pennsylvania teenager John Challis' mantra "Courage + Believe = Life".
Whatever the reason, let inspiration flow where it may and enjoy the journey of life one day at a time... and for today - Rocco went yard!!!
Ad blocker interference detected!
Wikia is a free-to-use site that makes money from advertising. We have a modified experience for viewers using ad blockers

Wikia is not accessible if you've made further modifications. Remove the custom ad blocker rule(s) and the page will load as expected.