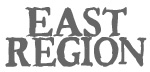 It's easy to pick on the little guy. It's easy to say there are programs that aren't doing this and aren't doing that. Then it's easy to root for that little guy when they get to Division I wrestling's biggest stage and take some stud down to the wire.
Back in Kansas City in 2003, little-known Derek Sola of Millersville gave Oklahoma State's eventual three-time All-American Zack Esposito a battle in the opening round at 141 pounds. Sola ended up bowing out of the tournament, but it's performances like this that make every match an East Region qualifier wrestlers an opportunity for something monumental.
The Region, with the lowest number of qualifiers (11), hasn't had an All-American since current Eastern Michigan coach Derek DelPorto wrestled and placed for Slippery Rock in 1998. There hasn't been a Round of 12 wrestler in at least eight years, and when the most recent East Region wrestler gets a seed, it couldn't be met with a worse draw.
For Liberty, Delaware State, Millersville, Gardner-Webb, Duquesne and Wagner, wrestlers winning the East Region and getting a bid to the NCAA Championships is the highlight of their season, and probably their careers.
With only 11 bids, it only takes one bad match to end your season. The wildcard typically doesn't go to anyone that places third and only one second-place finisher will have a two-week extension of their season.
Who are the best shots from the East Region in 2008? Well, it's a deeper pool for those 11 than many wrestling fans who haven't paid attention might think.
125 pounds Duquesne's Jonathan Bittinger is a returning NCAA qualifier coming in with an 18-11 record and some solid wins, but for him to return, he'll have to get past Liberty's Sean Katz, a Virginia native with a win over Bittinger in the dual meet back in February. And Katz will have to get past Tommy Bennett of Gardner-Webb, who won a close one that same day during the East Region Duals at Millersville. Delaware State will enter 2-15 Tad Bromall and Wagner, in its first season in the East Region, will enter 4-16 Joe Eurell. Winner take all here, as the top three all have an equal chance at qualifying.
133 pounds Christian Smith of Liberty has two previous trips to the NCAA championships, both at 125 pounds. Last year, Smith won the East Region and while at Duke, won the ACC as a freshman. Injuries have plagued the Virginia native his entire career and this is Smith's last shot at the big time. His top challengers should be Gardner-Webb's Rob Tate, who picked up one of the four individual victories the Region had at last year's tournament. Tate's 25-5 for coach Scott Shipman this season and 133 could be the weight where two qualify. Duquesne's Kevin Chapman is a darkhorse at the weight and the true freshman placed numerous times in high school.
141 pounds Liberty will have another two-time NCAA qualifier battling for another trip as Tim Harner is the likely choice to represent the East Region at 141 pounds. Harner, an NCAA qualifier out of the CAA his freshman year while at Rider, has 25 wins on the season and hasn't been tested in the region. Millersville's Mike Greck was a Pennsylvania runner-up his senior year at Nazareth and has a record hovering around .500, but his competition has been pretty decent all things considered. Duquesne's Jayk Cobbs will have to overachieve, having been pinned by Harner and beaten by Greck in the dual meet season. Wagner's best chance at having it's first NCAA qualifier … well, probably ever, is Mike Tutunjian. The fifth-year senior is 15-17 on the season but has some good wins, including one over Greck. Wagner didn't wrestle the full East Region schedule, having announced its move from the CAA in August.
149 pounds There could be an argument for a wildcard to come at 149 pounds, since there is returning NCAA qualifier at the weight. But that qualifier, Millersville's Cody Becker, might be stuck at home with the emergence of Delaware State freshman Matt Cathell. After a stellar high school career at Caesar Rodney, Cathell has a notable win this season over Mike Roberts, the Boston University 149-pounder who beat Darrion Caldwell and Dustin Schlatter. Cathell's 18-4 and has a major decision over Becker. It's the probable final. Liberty's Scott Clymer, a dangerous freshman with a series of great funk, including a leg cradle, could also be a factor. Cathell's the pronounced favorite and will be a dangerous draw in the first round at the NCAA's.
157 pounds Millersville has returning NCAA qualifier Jared Hostetter here and he's riding a 19-match win streak and a 32-6 record coming into the weekend. Cody Midlam of Duquesne is a returning national qualifier who received the wild card last year. Those are the two that will battle for the berth again this year.
165 pounds Returning East Region champion Chad Porter of Liberty is the pronounced favorite. The sophomore is 23-17 and is unbeaten in the region. There isn't much in terms of credentialed wrestlers behind Porter and he should have little trouble qualifying here.
174 pounds Gardner-Webb's Chad Davis and Liberty's Aaron Kelly are the top two guys at the weight. Davis comes in 30-12 but has a loss to Kelly (8-2) at the East Region Duals back in early February. Davis has two close wins over Millersville's Dave Morey and Delaware State's Kyle Skinner, while Kelly is 25-16 with two wins in conference. Liberty's large roster usually allows reserves to get mat time, but in the case of the Regional seeding, causes a few issues. Morey and Skinner can be problem matchups.
184 pounds Not a great weight in any sense of the word "great." The only wrestler above .500 is Gardner-Webb's Matthias Piasecki, who comes in with a 20-18 record Others expected to compete are Millersville's Steve Funk (16-17), Duquesne's Ryan Sula (11-12), Wagner's Ed Broderick (13-24) and Liberty's Nick Knowles (9-18). Records don't mean much here, since Piasecki's lost to Knowles, Sula and Funk. It's unclear whether or not Delaware State will enter Bill Farrell, who hasn't been on the mat recently.
197 pounds Gardner-Webb's returning NCAA qualifier Dustin Porter would appear to be the one who appears to have a shot at claiming a berth at the weight. At 15-9, he'll have to fend off Liberty's Chris Daggett, who beat Porter 3-2 at the East Region Duals. Daggett, however, is 9-15 on the season. Not a great weight for the Region, as Duquesne has 2-16 Dave Mitchell, Wagner has 8-19 Anthony Interiano, Delaware State has 5-18 Shawn Nowrey and Millersville has 15-15 Ray Bennett.
285 pounds Two wrestlers that stand out as possibilities are Liberty's returning qualifier Patrick Walker. A former marine and the only nationally-ranked wrestler in the East Region, Walker's hands-down the favorite, but could see a slight challenge from Delaware State's Zeb Davis. DSU could also enter Eric Sewell, who has also seen time in the lineup. Millersville's been forfeiting the weight and Duquesne could enter Matt Richardson (6-8) or Joe D'Orsie (6-8). Wagner's John Graeffe is 5-22 and doesn't have a win over a D-1 wrestler this season. Walker goes, and that's all.
Ad blocker interference detected!
Wikia is a free-to-use site that makes money from advertising. We have a modified experience for viewers using ad blockers

Wikia is not accessible if you've made further modifications. Remove the custom ad blocker rule(s) and the page will load as expected.