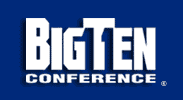 The nation's biggest and baddest conference is having a banner year in terms of talent and a memorable one in terms of parity.
The old quote about "any given day," has never been more apparent than this year in the Big Ten Conference – or at least that's how it's seemed.
It seems eight of the 10 weight classes are up for grabs and the two that "might" not be aren't exactly complete locks. With 72 wrestlers looking to earn a trip to St. Louis, the toughest wrestling in one tournament outside of the Scottrade Center this year will be in Minneapolis this week.
Tom Brands has brought Iowa back to the highest perch in the land; although he'll be quick to point out that what matters is what happens in March. Well, it's March and this is the first of two major goals Brands put in front of his Hawkeye team this season.
Minnesota, the unanimous #1 team in the nation in the pre-season, has had its share of injuries and struggles, but still remains a contender for a Big Ten and national title. Ohio State is vastly improved under second-year coach Tom Ryan, while Northwestern poses a treat to the top with some serious tournament scorers in the lineup. Illinois snuck up on everyone last year and they managed to do it again this year, and Barry Davis' Wisconsin Badgers are as formidable as ever. Penn State held the top spot in the nation this season as four teams held #1 five different times – and three were from the Big Ten.
This tournament is one of the highest indicators of one's ability to place at the national tournament and this year's individual matchups are all worth the price of admission.
125 pounds Unbeaten Jayson Ness of Minnesota finished the year with 18 falls, second-most in the country behind N.C. State's Darrion Caldwell. The sophomore will be the top seed after running through the conference undefeated and dominating his closest opposition. Ness majored Iowa's Charlie Falck, Northwestern's Brandon Precin, and Wisconsin's Collin Cudd this season and has shown no signs of stopping. High school nemesis Falck hasn't posed much of a problem in college, but Falck, the #2 seed is going to come ready. Falck will have to repeat an in-season victory over returning All-American Angel Escobedo, whom Falck beat in a dual last month. Following Escobedo is the talented Brandon Precin of Northwestern, a sophomore looking to place for the first time. Illinois' Gabe Flores will be a draw no one from outside the Big Ten wants to see at Nationals. The second tier of the Top 8 are also formidable, but don't appear to be threats to the top three. The top eight should all qualify here, with #8 picking up one of the two wildcards offered after the top seven.
133 pounds Illinois' Jimmy Kennedy had a solid late-season win over Iowa's Joe Slaton, which ultimately led to the Illini sophomore earning the top seed. Slaton, who's beaten third-seeded Franklin Gomez head to head, is the favorite in that side of the draw for the semifinal, but also down low is returning All-American Andrae Hernandez of Indiana and scrappy Buckeye Reece Humphrey. Kennedy will be challenged up top by a pair of vets, Wisconsin's Zach Tanelli and two-time All-American Mack Reiter of Minnesota. Reiter missed placing last year after missing pretty much the entire season prior to late February with a torn ACL. The Iowa native is looking to regain his form and might have come one step closer with a season-ending technical fall over Humphrey. Slaton, wrestling in his first post-season tournament, doesn't have the experience the rest of the field has and will have to shake off any nerves before stepping on the mat. Unless eighth-seeded Tim Haas or any of the unseeded wrestlers pull an upset and force someone into the 7th-8th-place match, 133 doesn't appear to be a weight in which eight will qualify. Gomez had a horrendous Big Ten tournament last year and missed qualifying for the NCAA's after spending most of the year in the nation's Top 10. Gomez's only loss this season is to Slaton. Tanelli's looking for his first medal.
141 pounds They could wrestle this weight eight times and come out with eight different winners. While the talk all season has been about how tough 149 is in the Big Ten, 141 is sitting there going, "Hey, what about us?" Well, what about 141 … it's loaded. Each wrestler seeded in the top eight is ranked and each has picked off several nationally ranked wrestlers – as well as each other – all year long. While the pre-seeds had Michigan true freshman Kellen Russell #1, it could be up for argument as this merry-go-round of a weight class has been anything put predictable. Last year's #1 seed, Manny Rivera of Minnesota, is the #6 this year, while a quartet of freshman own half of the top eight seeds. Wisconsin's Kyle Ruschell, the likely #2, split two matches this season with returning All-American J Jaggers of Ohio State. Iowa's Dan LeClere has wins over wrestlers ranked ahead of and below him and a possible quarterfinal with Penn State's Garrett Scott looms. LeClere beat Scott in the dual meet in Iowa City. Keith Sulzer of Northwestern and Ryan Prater of Illinois are capable of winning a big match, but their lack of experience … as well as everyone's for that matter … could play a factor. What is somewhat amusing is the only returning All-American coming back at 141 pounds is the third seed.
149 pounds There's two sides to this story at 149 pounds. Side one being the emergence of Brent Metcalf as the nation's top-ranked wrestler at the weight and side two being everyone else beating the pulp out of each other on a daily basis. Returning All-Americans Josh Churella of Michigan, Dustin Schlatter of Minnesota, Lance Palmer of Ohio State and Ryan Lang of Northwestern are all seeded, but not where they anticipated coming into the season. A former NCAA champion and two returning finalist are at the weight and none of the three are seeded #1. Churella earns the second seed, while Schlatter, back from an injury that kept him out for nearly a month and a half, is seeded third. Bubba Jenkins of Penn State's made a successful move down to 149 after qualifying last year at 157. Purdue's Jake Patacsil is known for his arsenal of stuff on top and majored Lang late in the season. These quarterfinals could be finals in most any year – Churella vs. Lang, Palmer vs. Jenkins, Schlatter vs. Patacsil … but then there's the motor Metcalf brings that will be hard to stop. Will we finally see Schlatter-Metcalf?
157 pounds Returning NCAA finalist Craig Henning of Wisconsin is seeded fifth. That should tell you how much balance and how many upsets went into the weight this year. Top-seeded Mike Poeta has one loss in conference, to Michigan's Jeff Marsh, while Indiana's Brandon Becker continues his mastery over Henning in college. C.P. Schlatter of Minnesota, ranked anywhere from 1-6 in the national polls is seeded fourth and has probably the toughest draw to reach the finals. Schlatter will meet Henning in the quarters, and the winner to likely face Poeta. Penn State's Dan Vallimont peaked at #2 in the rankings and could have attained the #1 spot had he beaten Poeta. Schlatter missed chances to wrestle both Henning and Poeta at the end of the season and Penn State didn't wrestle Minnesota this season. Marsh will face Becker in the quarters and does have a win over the two-time All-American. Seven should qualify here, barring upset.
165 pounds Returning NCAA champion Mark Perry will see his first action in over a month as the Big Ten's top seed. He'll expect a finals battle with Michigan's Eric Tannenbaum, the #2 seed. The pair split last year. After Tannenbaum, there's a clear separation, but a balance between seeds 3-8. Minnesota's Tyler Safratowich again found his way into the Minnesota lineup and has preformed admirably. True freshman Colt Sponseller opened up with a solid unbeaten streak before Tannenbaum ended it in a dual and then Safratowich handed him another loss late in the season. All-American Matt Coughlin of Indiana moved up two weights from 149 and is the sixth seed. Fifth-seeded Roger Smith-Bergsrud is extremely tough to score on and explosive when he wants to shoot. Penn State's Dave Rella has been marginal and really needs a win over a higher-ranked opponent to boost his confidence in the tournament and possibly the nationals.
174 pounds Much like 165, 174 pounds is a Michigan-Iowa separation from the pack, but that doesn't mean guys like Gabe Dretsch of Minnesota and Nick Hayes of Northwestern are going to just lie down. Top-seeded Steve Luke of Michigan, a returning All-American, split two bouts this season with second-seeded Jay Borschel of Iowa, but Luke won the conference dual and the most recent bout, therefore is the top seed. Dretsch and Hayes are each seeking their first respective medals at the Division I level and are the 3-4 seeds. Illinois John Dergo moved down to 174 this season and is the #5 seed, while Penn State's Dave Erwin and Purdue's Nick Corpe come in at six and seven. This weight should fall according to the seeds.
184 pounds A real good weight in terms of overall competition, with three returning All-Americans and a vastly improved sophomore occupying the top four seeds. Mike Pucillo of Ohio State and Tyrel Todd of Michigan split matches this season, but Pucillo reversed a loss in Las Vegas in the dual and took the top seed away from Todd. Sitting third is Phil Keddy, the aforementioned sophomore, and two-time All-American and returning NCAA finalist Roger Kish of Minnesota is fourth. Kish has been noticeably slowed by an undisclosed neck injury. Kish is wrestling through it, but his performance has suffered. He might just get to the point where he places and prep for the NCAAs rather than put any more strain on the injury. After the top four, there's no real front-runner in the battle for fifth, but Penn State's Phil Bomberger's been up and down but still improved over last season, while Marc Bennett is anything but predictable. A pair of freshmen occupy the last two seeds in the top eight as Illinois' Ben Friedl is seven and the pinning machine from Purdue, A.J. Kissel, is eighth. Look for seven to qualify here.
197 pounds The big four at this weight is really the big two. Top-seeded Mike Tamillow of Northwestern exacted some revenge on three-time All-American Phil Davis of Penn State with a head-to-head win in their dual late in the season. Tamillow lost to Davis at the NWCA All-Star Classic in November. Third-seeded Patrick Bond has been steady, tough to score on and just nipping at the heels of the top two, but still can't pick up that elusive victory. Wisconsin's Dallas Herbst might be the best big man in the country on top and loves to go for the fall. Joe Williams is looking to finish his career strong and earn his first medal at the NCAA championships. The California native is seeded fifth, and should he upset Herbst, would face Tamillow for the fifth time (or is it sixth?) this season. Minnesota's Justin Bronson distanced himself from the rest of the pack at 197 pounds in the Gophers room, while Chad Beatty's last-second takedown in the dual against Michigan likely gives him the seventh seed over Anthony Biondo of Michigan. Look for seven to qualify here.
285 pounds Unlike last season, where there was only one heavyweight contender, the Big Ten's parity and balance goes four-deep. The top three seeds all have wins over each other in a round-robin, but Kyle Massey of Wisconsin is wrestling at the top of his game right now. He's the only guy in the country to beat second-seeded Dustin Fox although he was beaten by J.D. Bergman of Ohio State, who lost to Fox, so again, we have a quantifiable three-way race. Iowa's Matt Fields has shown he can wrestle with anyone, but the question remains is can he beat those ahead of him with consistency and finally win a Big Ten championship? This weight will only carry seven. After Illinois' John Wise, the rest of the pack is relatively mediocre in terms of wins and losses and quality wins.
Ad blocker interference detected!
Wikia is a free-to-use site that makes money from advertising. We have a modified experience for viewers using ad blockers

Wikia is not accessible if you've made further modifications. Remove the custom ad blocker rule(s) and the page will load as expected.