Tuesday started out as normal here in wrestling land, but soon after I started to work on the NCAA Division I wrestling rankings for the nation's media, I stumbled across a story written by the Sports Editor of the Oregon Daily Emerald, normally a solid piece of collegiate journalism.
While it's not exactly commomplace to take jabs at those of us that also have creedence in the media as a writer, reporter or whatever, I'll direct you to this "piece" from the ODE.
http://www.dailyemerald.com/home/index.cfm?event=displayArticle&ustory_id=dfcac8a9-70c9-4d5c-babd-aac6d040801f
One thing that's been apparent, is that this story might be the most commented-on (if that is a phrase) story on the online edition of the ODE. I'll give you time to read it before you continue on.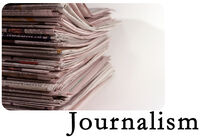 That being said, wrestling fans are the most vocal (when pissed) and also the quickest to act with pure emotion to defend the sport that's been cut around the country for one reason or another (primarily due to the misinterpretation of Title IX, but that's another rant).
So, I felt the need to reply ... it is below.
And just to preface this ... I make a comment about the sports bloggging community, please know this is not a shot at anyone here or the AGM community, but we know there are people that give bloggers and writers a bad name ... so I hope no one takes offense to the line mentioned that would send this guy to the blog realm.
Jeff,
I won't feel the need to call you Mister, because I don't like going by it because I'm also still in my 20's.
Let me let you in on a little secret when it comes to sports journalism. There's this thing called competition. I had the thought that when I got out of college, I'd be hopping right to ESPN. I had it all planned out. I was the Editor-in-Chief of my college newspaper, the sports director at the college radio station and was a part-timer at a local award-winning daily newspaper. I worked on the desk and covered events, designed pages and edited copy for nearly eight years ...
When I entered college, I was only there for the degree. I learned much more on the job than a classroom could have ever taught me, even though I did have some fine professors of English and journalism at my alma mater.
If you're going to have tunnel vision when it comes to sports, find a new profession. Why? Because you won't just jump to the best basketball beat immediately after college. Most college graduates end up with a crap job in some no-name town, an outpost to their next job. It's the nature of the business. Everyone in "our" field has dreams and aspirations of moving up and becoming the "big fish" in whatever it is we feel like is our specialty.
Caring not for a program isn't the point, caring not for a sport is much more of an issue. Do I care about high school field hockey? Not particularly. Well guess what my first assigned story at that major daily paper was? Yup, field hockey. I attended a school with a great program, and attending those games and watching friends and classmates compete on the pitch made my knowledge of the sport better, which in turn, made my game stories about field hockey that much better.
I've also covered youth football, in which a fiasco ensued and one team (which was winning) had to forfeit mid-game because they used a player that didn't live in the zone. I don't particularly care for rules, but I follow them, but should I just avoid them? So should I have stuck to just the game and ignored the wronging that was done that sunny afternoon?
If you want sports writing to be your chosen field, then I would highly suggest having a background in EVERY sport. Being versatile is a writer's biggest asset.
What helped with that versatility was supporting my fellow classmates as they competed in their sport of choice. No athlete was treated any differently in my eyes. Members of the women's sailing and men's wrestling teams that were my roommates, lacrosse players, basketball players, football players, soccer players ... all got equal support and coverage. Why? Because that's what you're supposed to do if you have that desire to get better. You can rest on your laurels as the "big, bad SE" at your college paper, but those are a dime a dozen in the real journalism world.
Not attending sports that are right in front of you will end up being a crucial mistake as you continue on in this industry.
Let's flash forward to what's going to happen after you leave Oregon. You're not going to get the glamorous basketball beat writing job at that big time paper. You're going to start at something small, likely doing high school sports, because those that have tenure get the good gigs. You have to cut your teeth at something more substantial than a college paper. This is what's called experience. You'll find the best writers in the country all had crap jobs starting out. They had beats they didn't like, but they didn't just pout because they didn't like the sport they were covering.
If you do plan on sticking this out, you're going to cover wrestling in some form, one way or another. I believe that more than ever ... and if karma has anything to do with it, I think it's a certainty. Do you think the ASE at the Portland paper or Seattle paper or the Podunk Times is going to care that you don't like wrestling because it "took" a season from you in junior high?
If that's the stance you're going to have in this business, you'd be better off getting a paper-pushing job and living life in the sports blog realm ... there are plenty of tunnel-vision folks there that don't have to deal with anything they don't like.
It's a shame you haven't attended a wrestling dual in the three years. I think it's funny; I've been to Eugene one time and saw over 4,500 people show up for a match. So I've been to one more wrestling event at your school than you have. It's a shame you missed such a great event. You've have seen the passion that wrestling, a sport that teaches character and discipline and how to dig deep, gives people.
There are no multi-million dollar salaries, there are few, if any, product endorsements, there's just the love of competition. Is it a sport for everyone? Yes and No. From a spectator viewpoint, if you don't have any connection to it, you're probably better off shooting the orange ball in pick-up games. But it is a sport for everyone. The short, the tall, the fat, the skinny, the blind, the deaf, the disabled ... and as we recently read in the Orange County Register, the ones with Down syndrome ... can all wrestle, and love to wrestle.
So let me present this to you ... if you think you're going to have a journalistic career that doesn't take you to at least one wrestling match, think again. Maybe this sport might end up giving you more pain having to cover it. After starting out as a baseball and basketball player, then wrestling and writing about the sport and the stories that are to be told have given me miles of joy.
Congrats on getting a story that people have commented mightily on, because if you go into any journalism profession with the same disinterest and distain as you do with wrestling, it might be the only story that ever gets any type of feedback.
Signed,
Jason Bryant
Lead Writer, InterMat
2007 W.I.N. Magazine Journalist of the Year
2007 AWN Bob Dellinger Wrestling Writer of the Year
Former sports writer/copy editor, Newport News (Va.) Daily Press
Ad blocker interference detected!
Wikia is a free-to-use site that makes money from advertising. We have a modified experience for viewers using ad blockers

Wikia is not accessible if you've made further modifications. Remove the custom ad blocker rule(s) and the page will load as expected.