With my Patriots out of the playoffs for only the second time this century, I have to figure out who to root for in the NFL postseason.
There aren't too many teams that I like besides the Pats. The Bills are my second favorite team, but I hate them twice a year. I seem to like the Redskins, but that's probably because they play in a division with three teams that I loathe.
So who should I root for? The teams I hate the least.
Let's start in the NFC.
The Cardinals host the Offensive Rookie of the Year and his Atlanta Falcons. I don't have any beefs with either of these teams, and I like both quarterbacks. Then again, it pisses me off that Arizona is playing and my Patriots aren't. So screw them. Go Falcons.
Then there's the Eagles and the Vikings. The Eagles tied the Bungles earlier in the season. TIED! How do you tie someone? How lame is that? I hate Donovan McNabb, I hate his alma mater, I hate Andy Reid and I hate hearing about the Eagles on TV. I moderately dislike the Vikings, but I despise the Eagles so much that I usually root for the Cowboys to beat them. Fack da Eagles!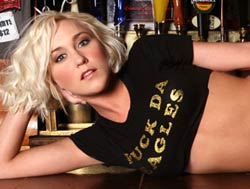 On to the AFC…
The Dolphins and their wildcat offense host the Ravens and a defense so scary that it'd make Edgar Allen Poe proud.
I hate the Dolphins. I've always hated the Dolphins. I hate the '72 Dolphins, I hate Bill Parcells, I hate Chad Pennington and I want someone to shove a grenade in Joey Porter's fat mouth. Go Baltimore!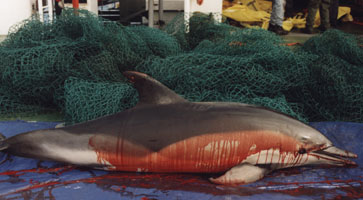 The other game is a tough one. Bill Polian's soft as cashmere Colts and LaDanian "classy" Tomlinson's Chargers. I hate both these teams, and would love them to play in a perpetually tied contest that never ended. Ever see that episode of Star Trek where the two guys are wrestling each other for all eternity? That's what I want the Colts and Chargers to do. Play forever and ever and ever.
I guess I want San Diego to win, because I can't stand hearing about how godlike and wonderful Peyton Manning is, and how hot the Colts are. Plus, if the Chargers win, they'll get tossed in the next round.
This will be a virulent and hate-filled weekend of football. Then I have to watch the Whinehorns play the Fackeyes on Monday.
Ad blocker interference detected!
Wikia is a free-to-use site that makes money from advertising. We have a modified experience for viewers using ad blockers

Wikia is not accessible if you've made further modifications. Remove the custom ad blocker rule(s) and the page will load as expected.