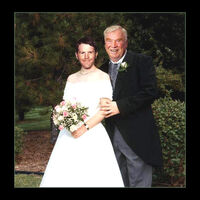 Early reports state that
Brett Favre
, recently retired quarterback of the Green Bay Packers, surefire Hall of Famer, and man-crush of acclaimed football announcer
John Madden
, will
grace the cover of his game this year
. Favre's appearance on the game will mark the 20th anniversary of the Madden franchise.
Favre, who appears on David Letterman tonight, is expected to make the announcement during the show.
I'll finish this one with an open-ended question: what does the Madden curse have in store now? Has Favre doomed the entire Green Bay Packers franchise? Will he encounter horrible luck in the next year? Or, more ironically, are the Packers now fated to win the Super Bowl without him?
Ad blocker interference detected!
Wikia is a free-to-use site that makes money from advertising. We have a modified experience for viewers using ad blockers

Wikia is not accessible if you've made further modifications. Remove the custom ad blocker rule(s) and the page will load as expected.